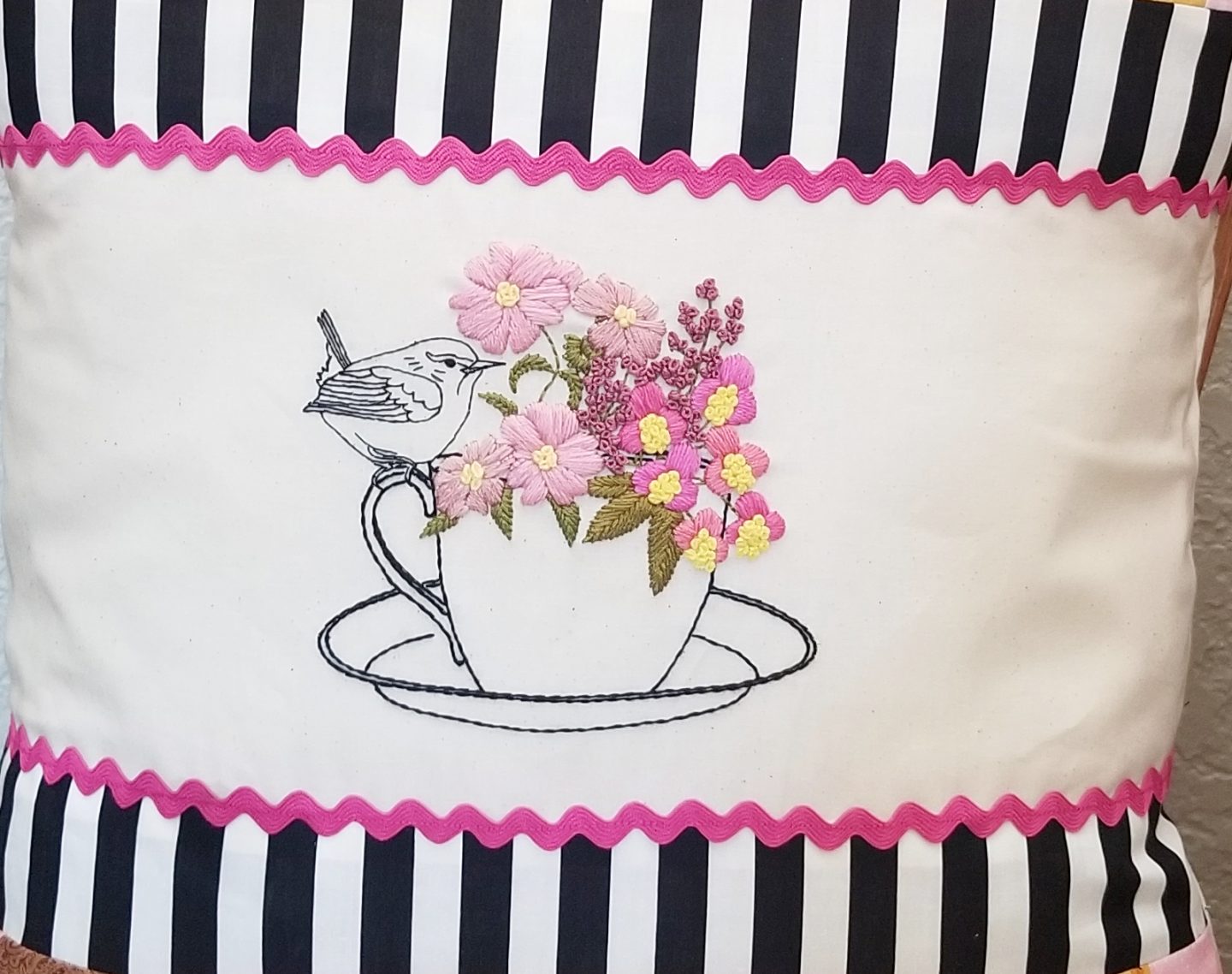 One of my favourite things about my work is this: when someone emails me (or tags me on Instagram) to share something they made using one of my patterns. Like this cushion made by Jana.
Isn't it fab?! I love the contrast of the black bird and teacup with the colourful flowers. Love it. I think it's better than my version! :-) (You can see my version here.)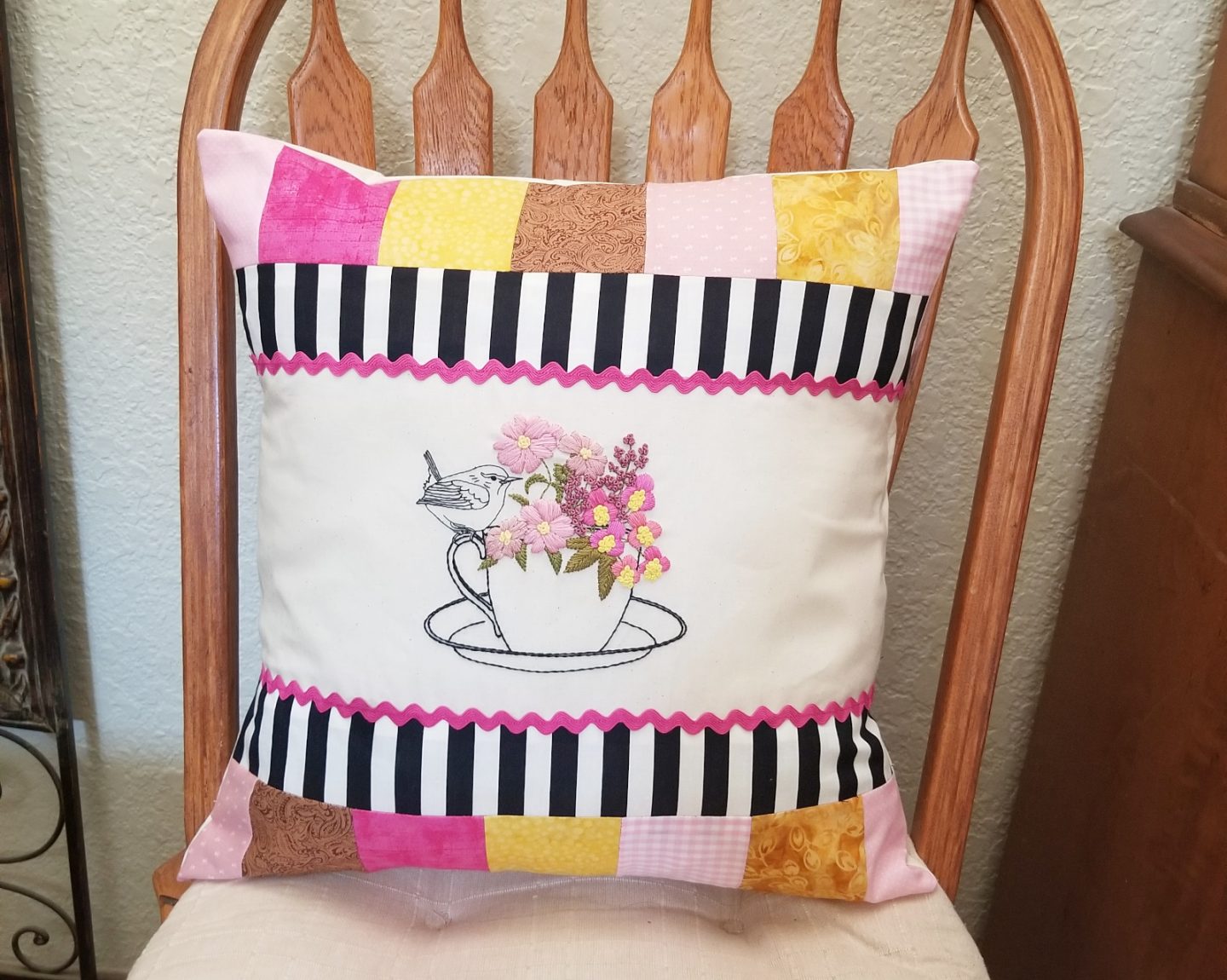 I love how Jana has framed the embroidery on the cushion cover, with colours that match the embroidery. And I love a bit of pink ricrac! :-)
If you have made something from one of my patterns, please email me, I would love to see it!!