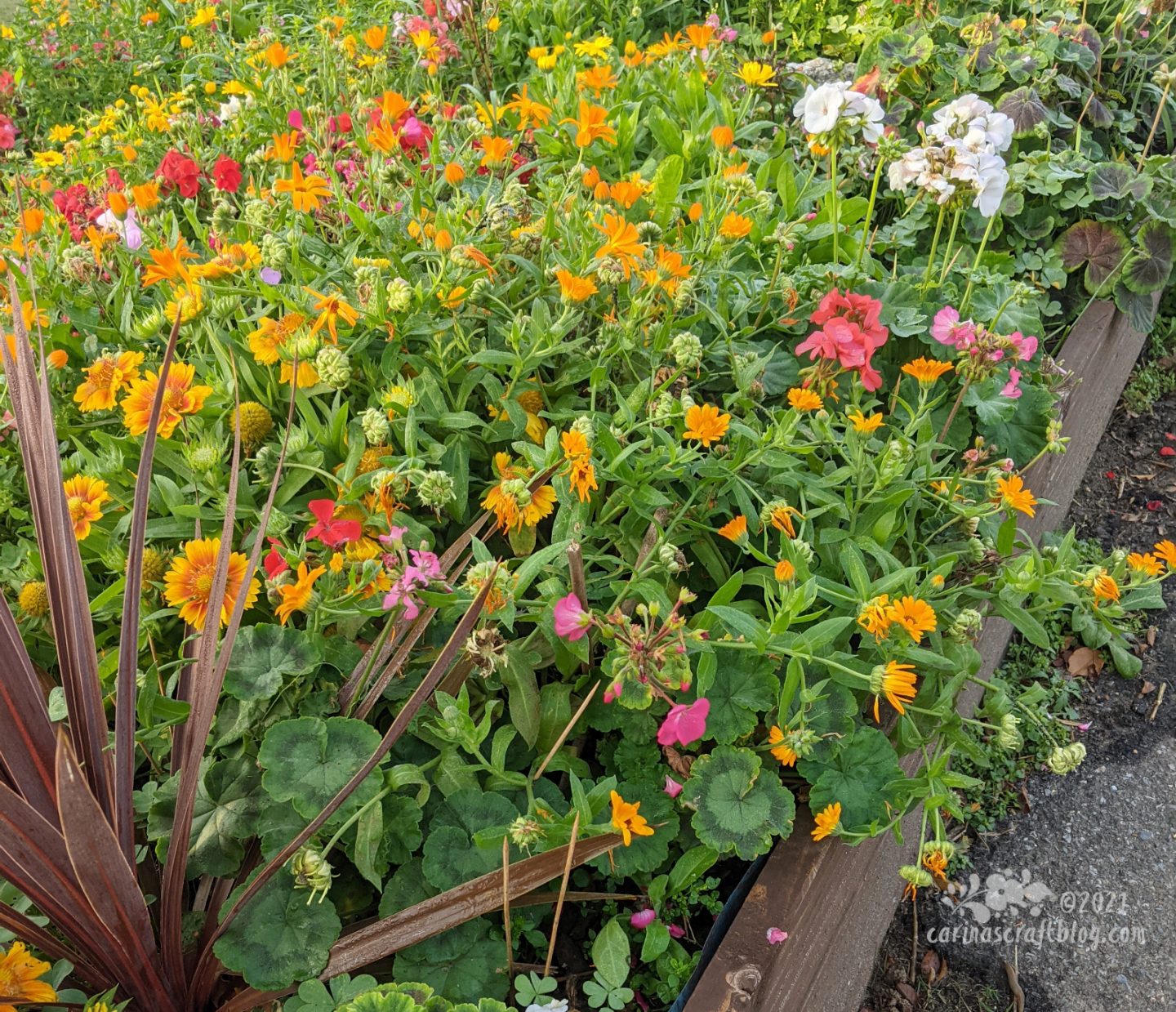 A flower bed in our neighbourhood. I like walking past this property, there are always beautiful flowers in the flower bed. In the early morning sun yesterday, the colours were especially beautiful… :-)
I hope you have a lovely weekend. x Carina
Whimsical Ad Uses Conductive Thread to Light Up Miniature Scenes.
Public Art Project Linking Environmental Concerns and Social Justice Brings Eight Murals to Essex. This is quite close to where we live. Might have to go and check it out in person.
How to Edit Google Docs: The Best Tips You Need to Know.
Drinking Fountains for London.
Haymaking, dragonflies and memory.
Beautiful Color Transitions for Embroidery.
Mesmerizing Animation Spins Through Banknotes From 23 Countries.
L'Arc de Triomphe in Paris will be draped in fabric. I would looove to see that!
Quippy Interventions Are Camouflaged as Legitimate Street Signs.