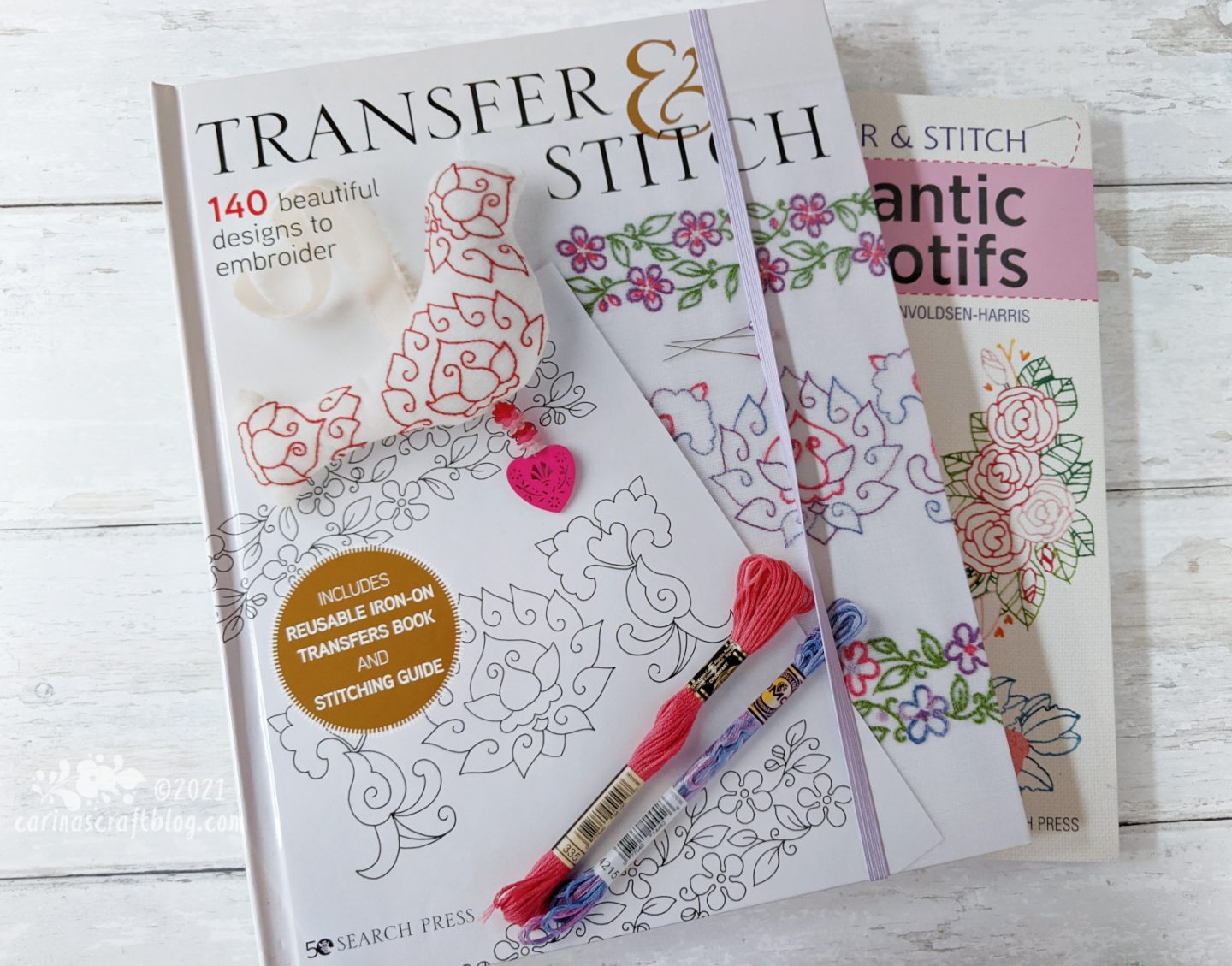 A couple of weeks ago I received a book from Search Press (publisher of three of my books). The book is called Transfer & Stitch: 140 Beautiful Designs to Embroider*. It is a compilation, a greatest hits if you will, of patterns from four books in the Ready to Stitch and the Transfer & Stitch series from Search Press.
It includes a bunch of patterns used in my book Romantic Motifs*. It is really fun to see the embroideries from the different books all together like this. Our styles are different but they go together really nicely I think.
I will not be selling copies of this book, but if you buy it through my bookshop.org link, I make a few pennies from each sale at no extra cost to you. :-)
*bookshop.org affiliate link.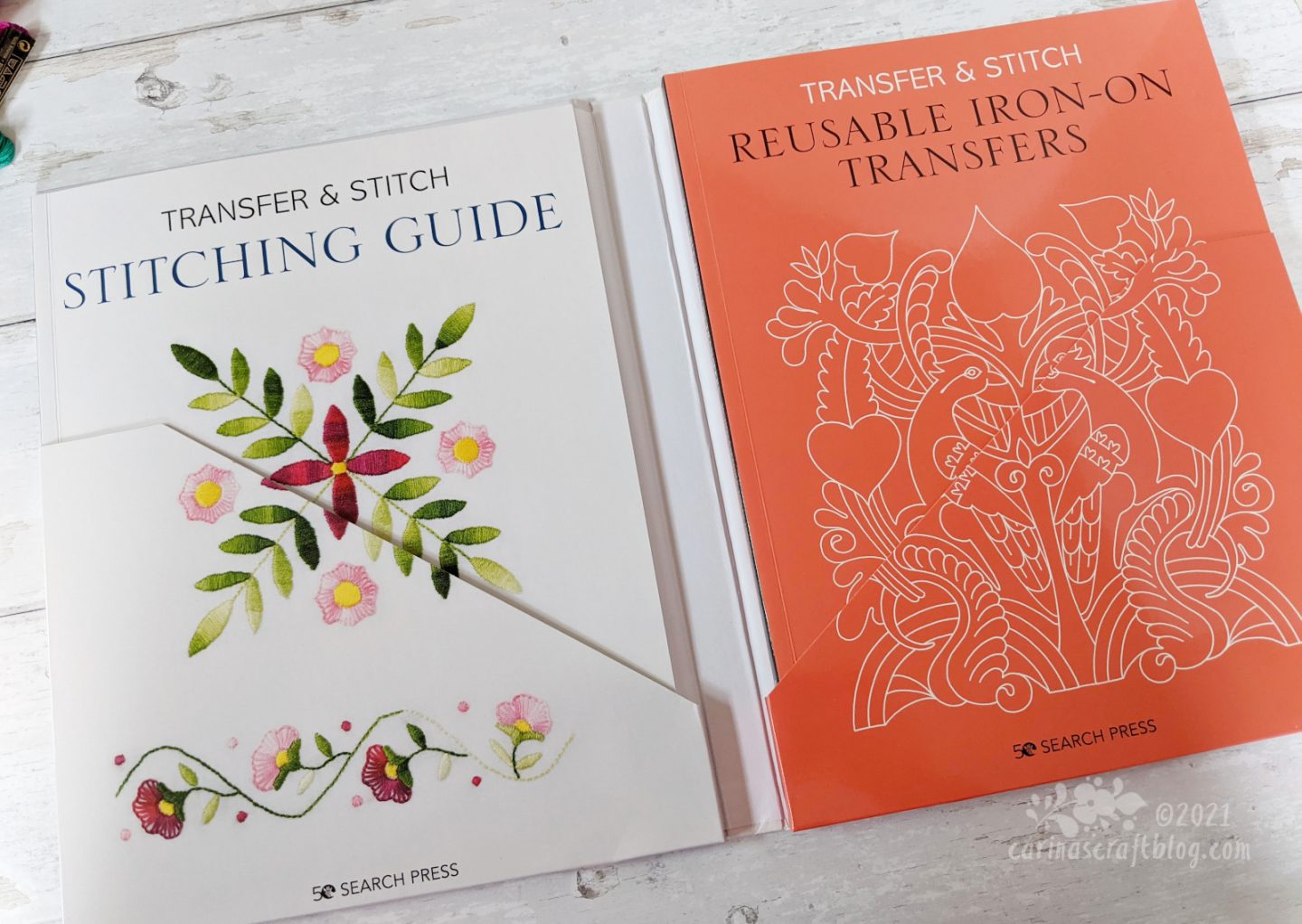 The book is actually two books! One book with photos of the embroideries and one book with all the iron-on transfers. And the two books (booklets?) sit in pockets which you can use to store the iron-on transfers after you cut thme from the book. The book also has an elastic band to keep everything together which I think is a very nice touch! (See the photo above.)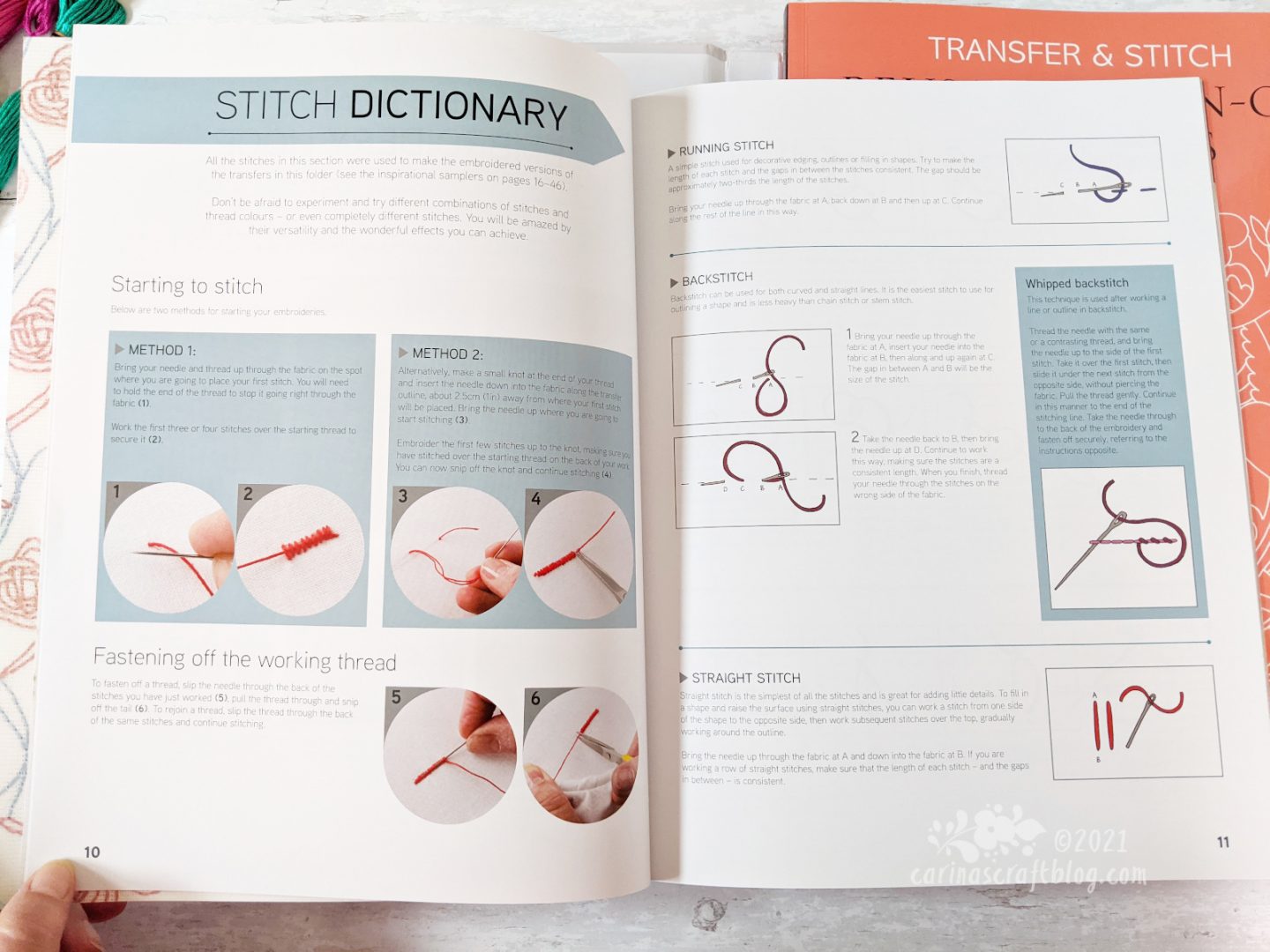 At the start of the pictures book, there is a section about using the iron-on transfers and how to do various embroidery stitches.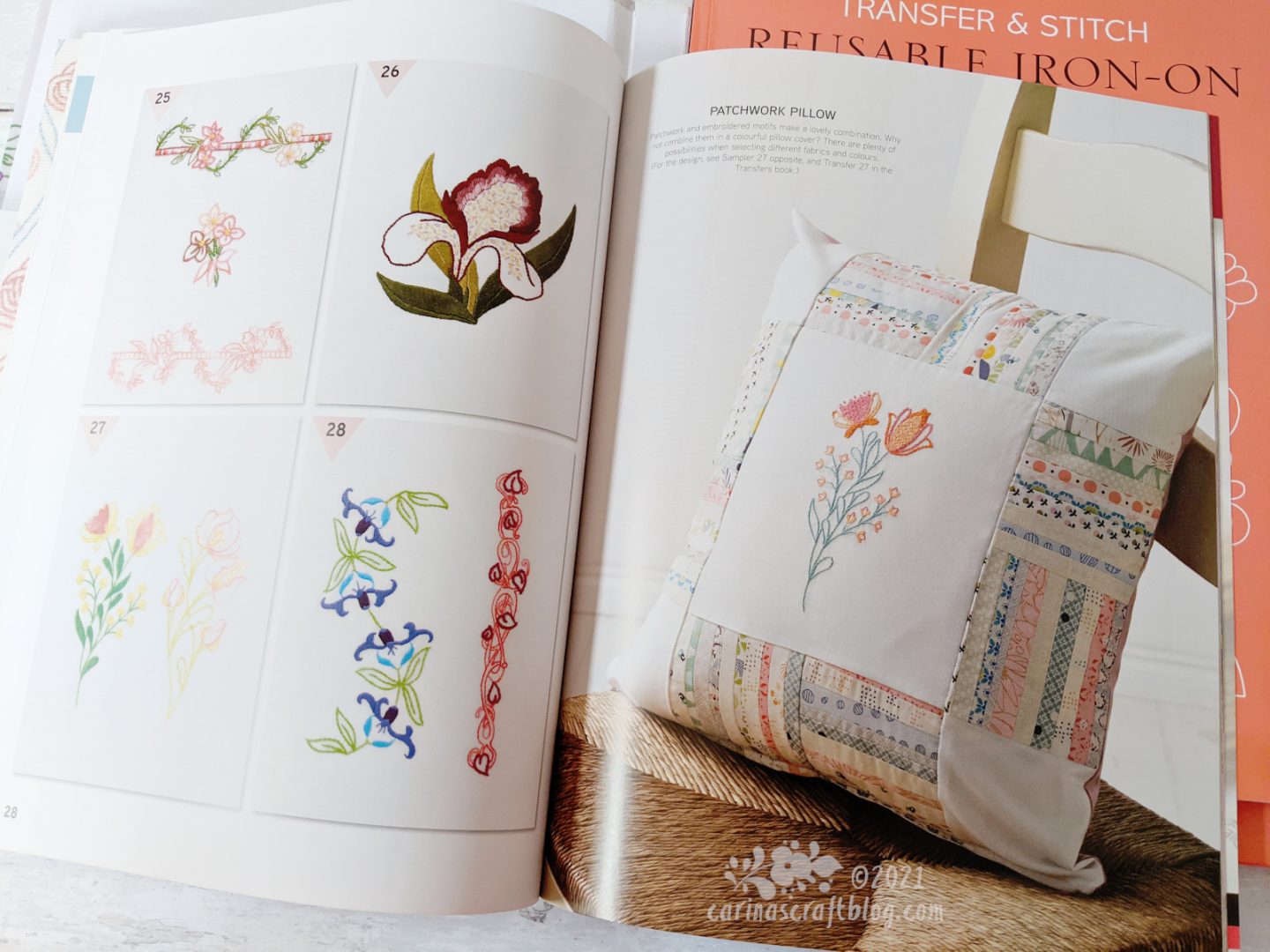 Oh hello, cushion that I made! :-D I remember making this cushion. It was really fun to make the scrappy blocks for the edging. Although I had to make sure that the colours didn't over power the embroidery in the middle so I had to tone down my colour choices a bit. :-)
Now, one thing this book doesn't have is any kind of details for what colours and stitches to use. I know for some people that would be annoying; you see a pretty embroidery in a book and you want to copy it! So just be aware that you will have to figure out the colours and stitches yourself.
For some people that is a good thing; you see a pretty embroidery in a book and you want to do your own take on it! Both approaches are equally fine! :-)