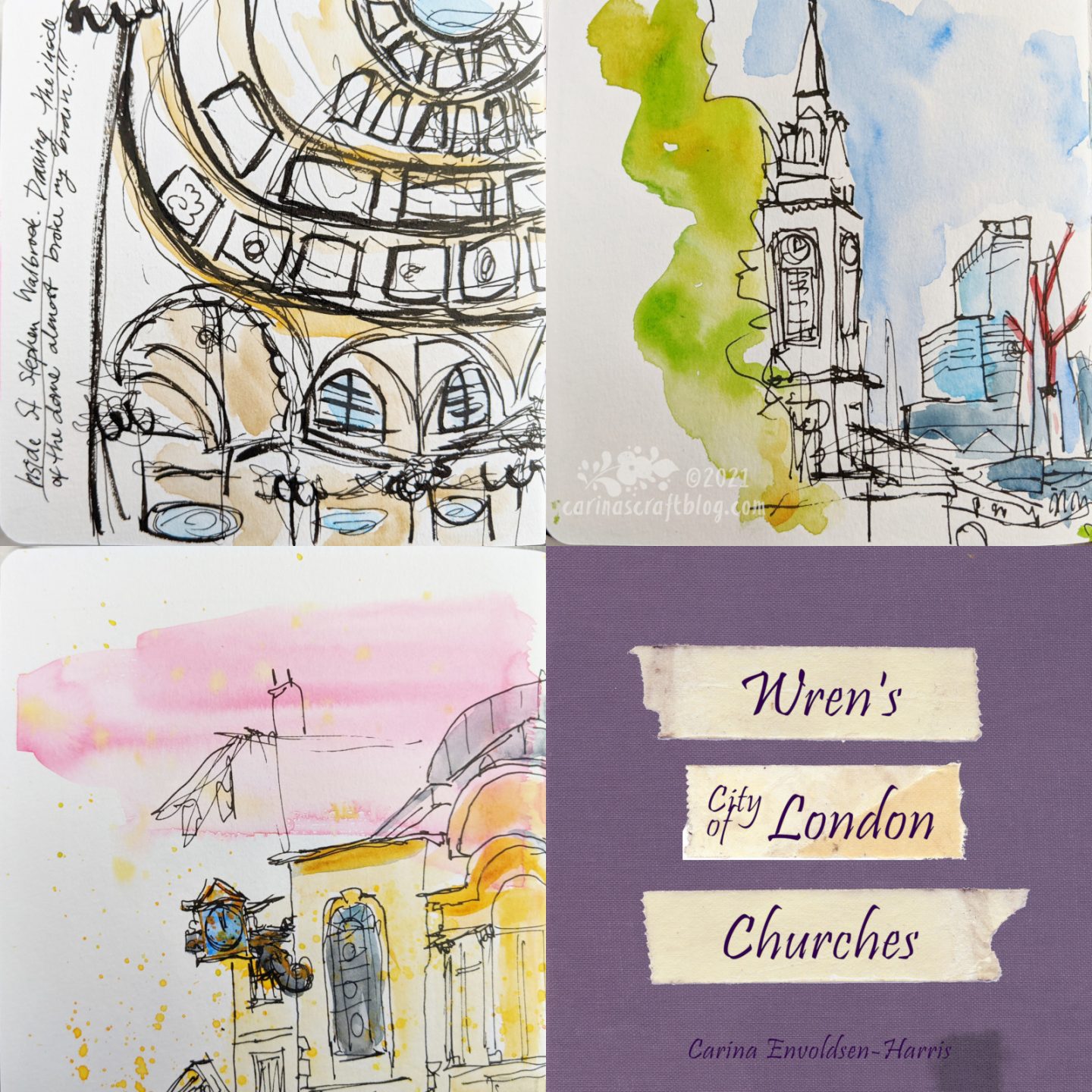 Last month I shared a few pictures from the sketchbook I filled with drawings of Christopher Wren's churches in the City of London. I have finished adding colour and text to the sketchbook and I have turned it into a PDF.
If you would like a copy of the PDF, you can get it in my shop. If you are a monthly supporter of the blog via Ko-fi, the PDF is already available on the 'Hot Choc with Sprinkles' page. :-)
This project has been so very enjoyable. I did some sketching, I got to know an area of London, I learnt about an architect, I did a lot of walking (a lot!), got some sun on my face. And afterwards I spent time adding some text and the colours and editing the photos to make the PDF.
It was just a fun, arbitrary idea but it has become more than that. In ways I haven't quite processed yet. I want to do it again, with better planning. And a sketchbook that is better suited to tall church towers! But I also want to do other arbitrary projects: buildings by other architects; all the shops in street; all the pubs in a particular area. Something!
I love drawing. :-)