Hello! It is now possible to write reviews of the patterns you buy in my Payhip shop. So if you have bought a pattern in the past, I would be very grateful if you would take a moment to review it. It will help future customers and of course it is also a way to give me some feedback about the pattern. I'd love to hear what you think! :-)
How to leave a review: pop over to the Polka and Bloom Payhip shop. Use the search function to find the pattern(s) you want to review. Scroll to the bottom of the pattern's page and click on the Write A Review button.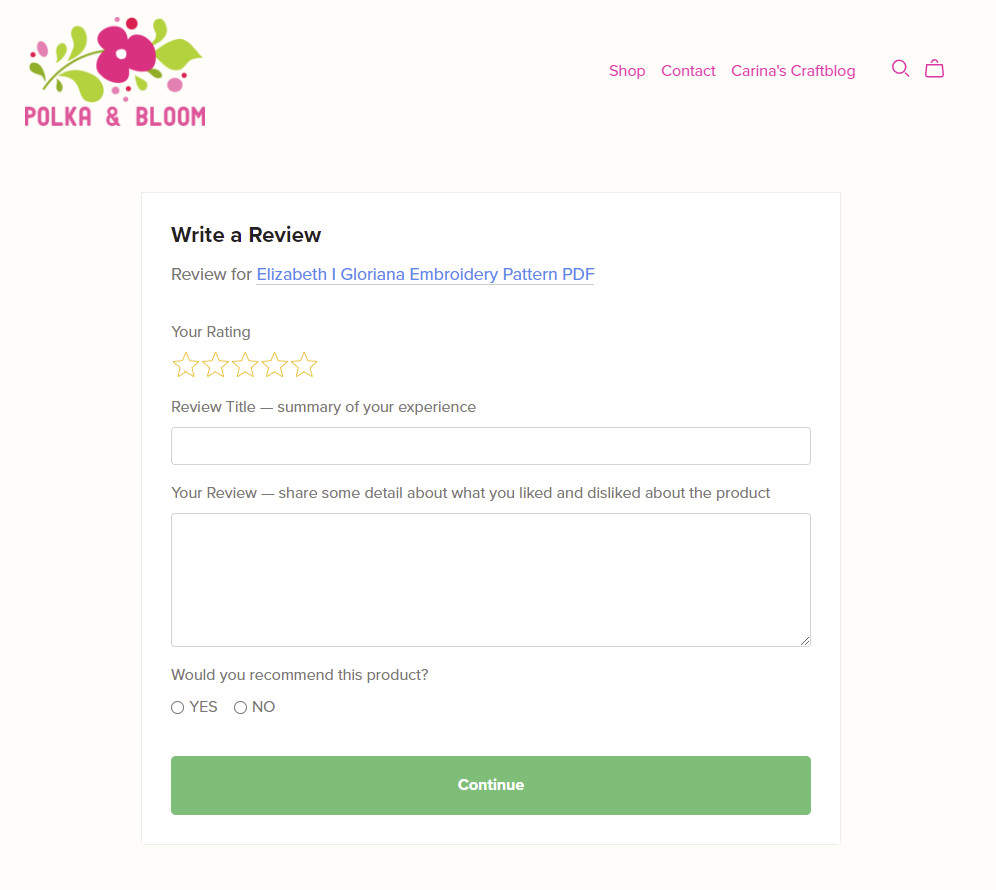 You will then see this page. Give the pattern a star rating and fill in the rest of the form. All the sections must be filled in to be able to submit the review (I can't change these settings, unfortunately). Then click the Continue button.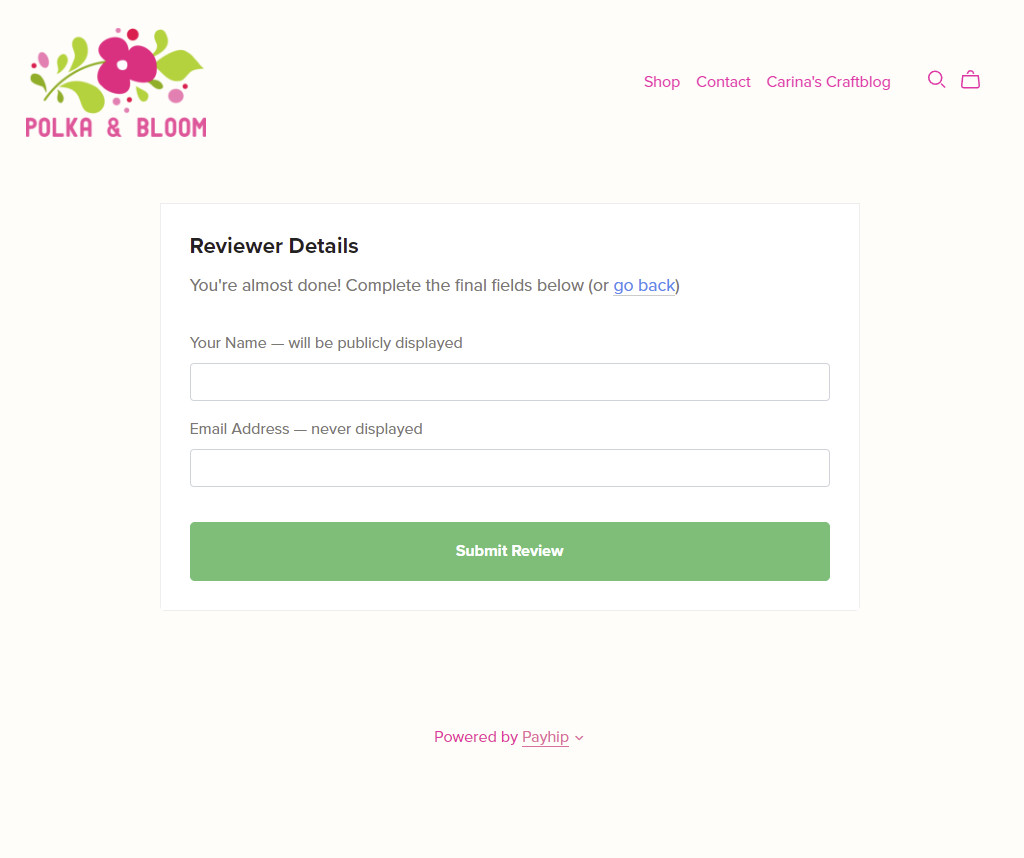 Then you will see this page. Fill in your details and click the Submit Review button.
As you can see in the screenshot, your email address will not be displayed publicly. And I have changed the settings so that only the initial of your last name will be displayed. Not everyone wants their full name displayed on the internet which I absolutely respect! So for example, if I left a review, it would show as Carina E. instead of Carina Envoldsen-Harris.
If you leave a review, Thank You!!
I hope you have a good weekend! x Carina