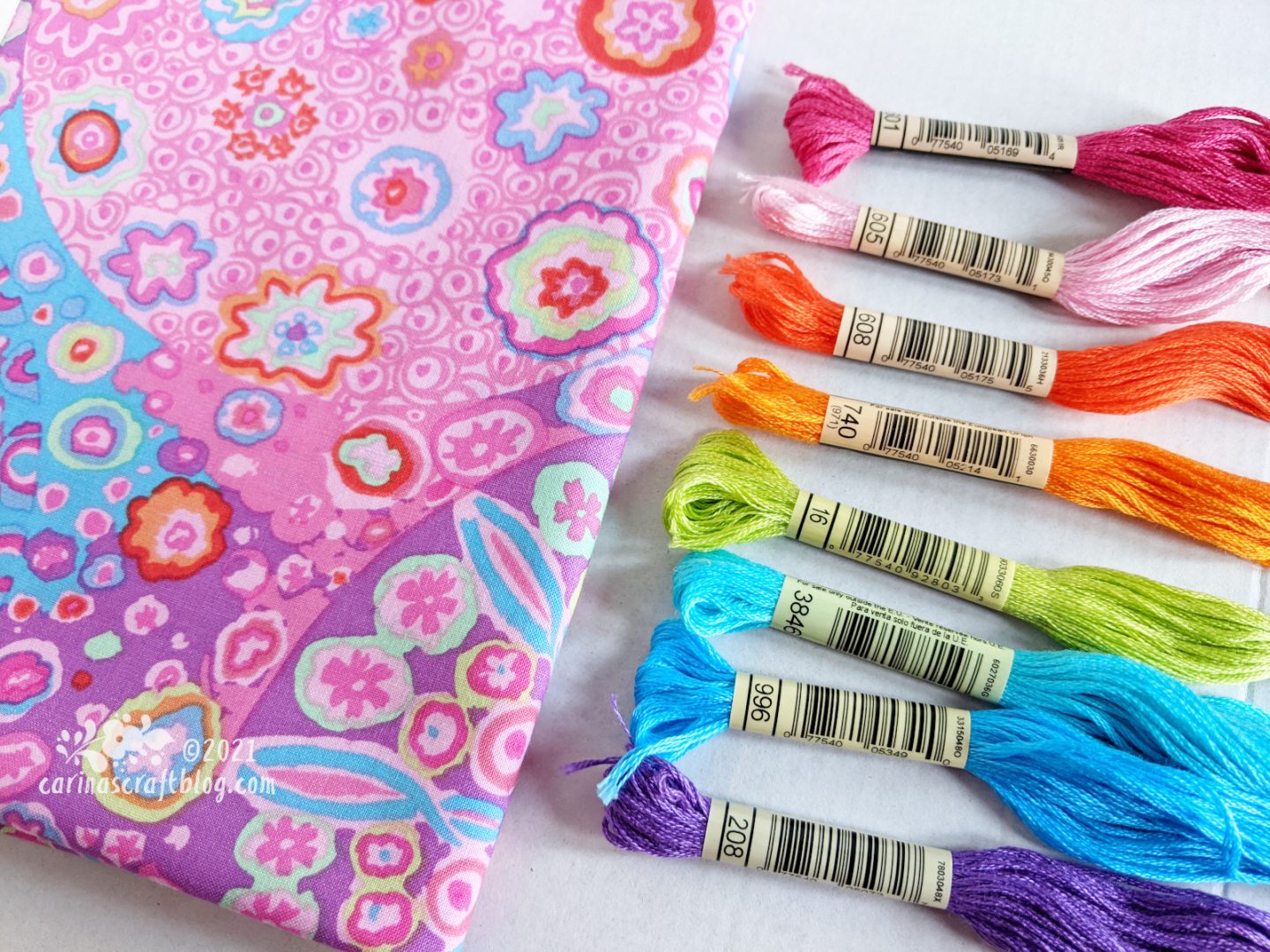 I almost titled this post 'Coffee Colour Inspiration' because kaffe is the Danish word for coffee and his name always makes me chuckle.
Anyway! :-)
This fabric was on my studio table and it inspired me to pick out some DMC colours to go with it. Not that I have any plans of doing an embroidery with those colours right now. But you never know when you might need a fun colour palette.
The DMC colours are (top to bottom): 601, 605, 608, 740, 16, 3846, 996, 208.
To be honest, I use these colours a lot already, some of them are among my all time favourite DMC colours, but I might not have put this particular combo together. I like it! :-)
The fabric by the way is Kaffe Fassett Collective Millefiore Mauve.