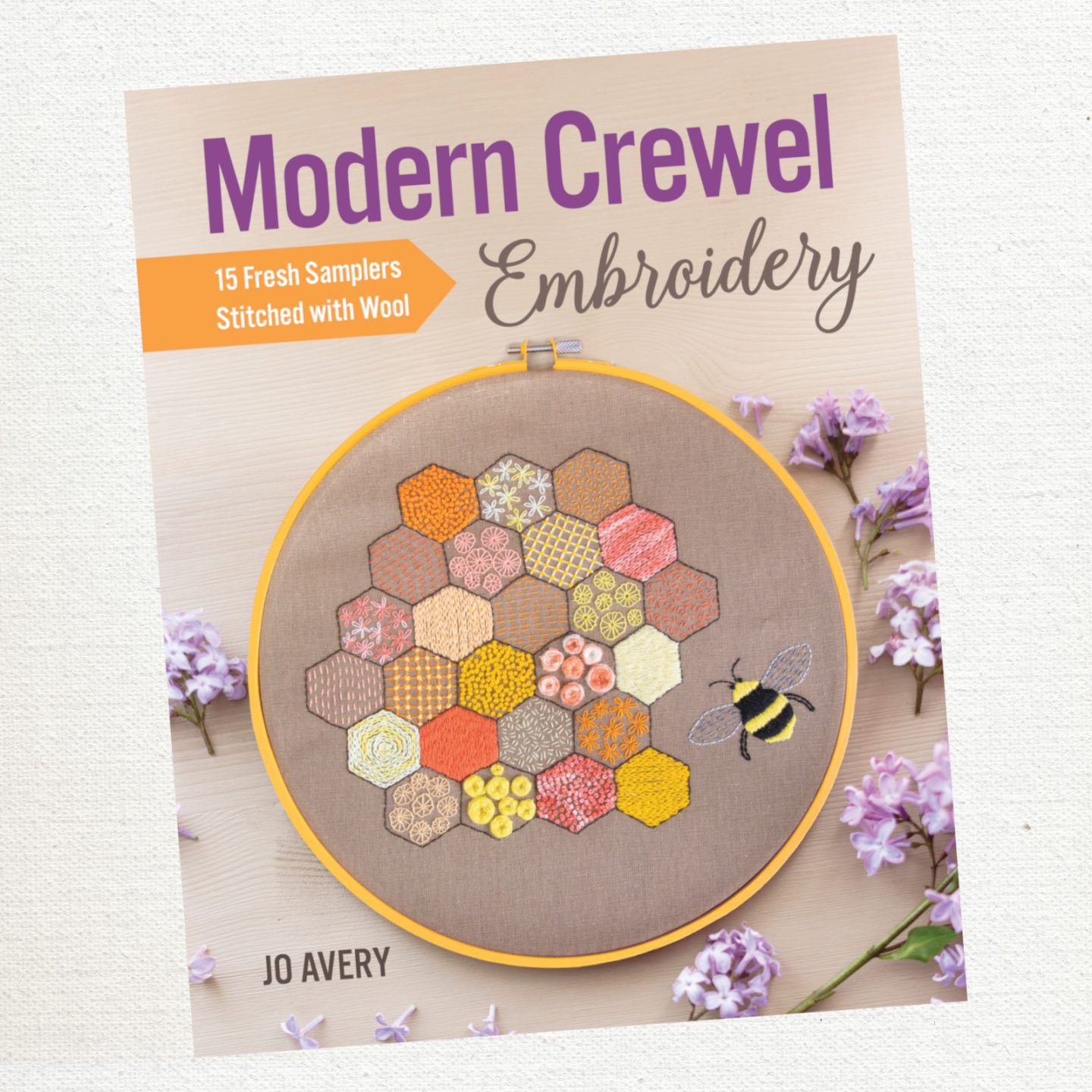 A review (and project make from) Modern Crewel Embroidery – 15 Fresh Samplers Stitched with Wool * by Jo Avery.
First, the usual disclaimer: Jo sent me a review copy of the book. But the review is my honest opinion and not influenced by this. :-)
First the book has a section about Jo's embroidery journey and what crewel embroidery is. And of course there is a section with materials, techniques and a stitch library.
And then there is a section with all the book projects. The projects include a Honeycomb Hoop sampler, a Clamshell Pillow, a brooch, a Mandala Hoop and lots more.
*bookshop.org affiliate link.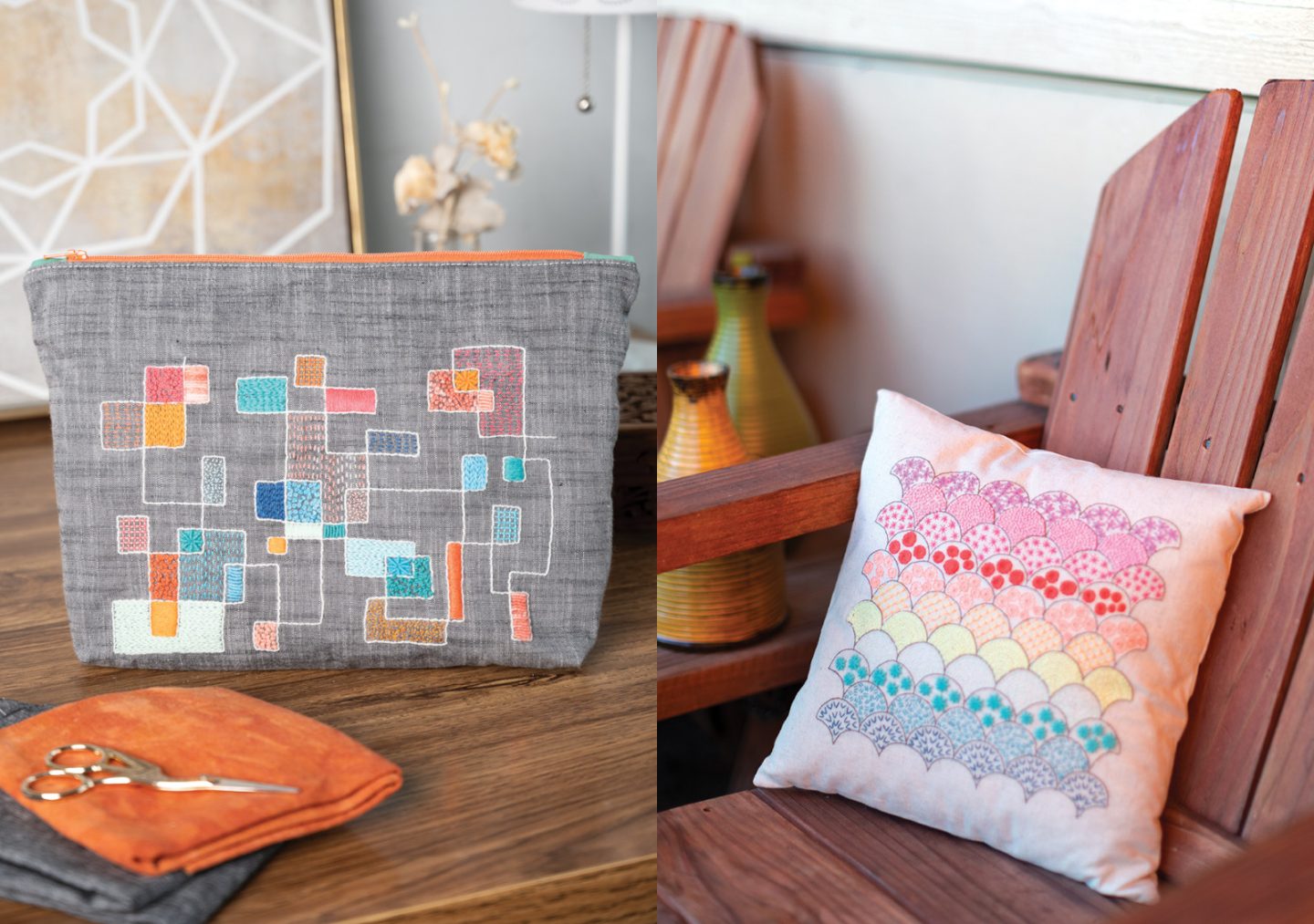 The projects are all fresh and colourful. Some of them with a vintage Scandi feel. In several of the designs it is obvious that Jo is a quilt designer and it's fun to see how that translates into embroidery.
I think this is a great book for embroiderers, both beginners and more experienced, who want to do free form embroidery where there is room to experiment.
If you like my books then I think you'll like Jo's book too. We have a similar colourful style. :-)
I have made a little project from the book. And when I say 'little' I mean it. :-D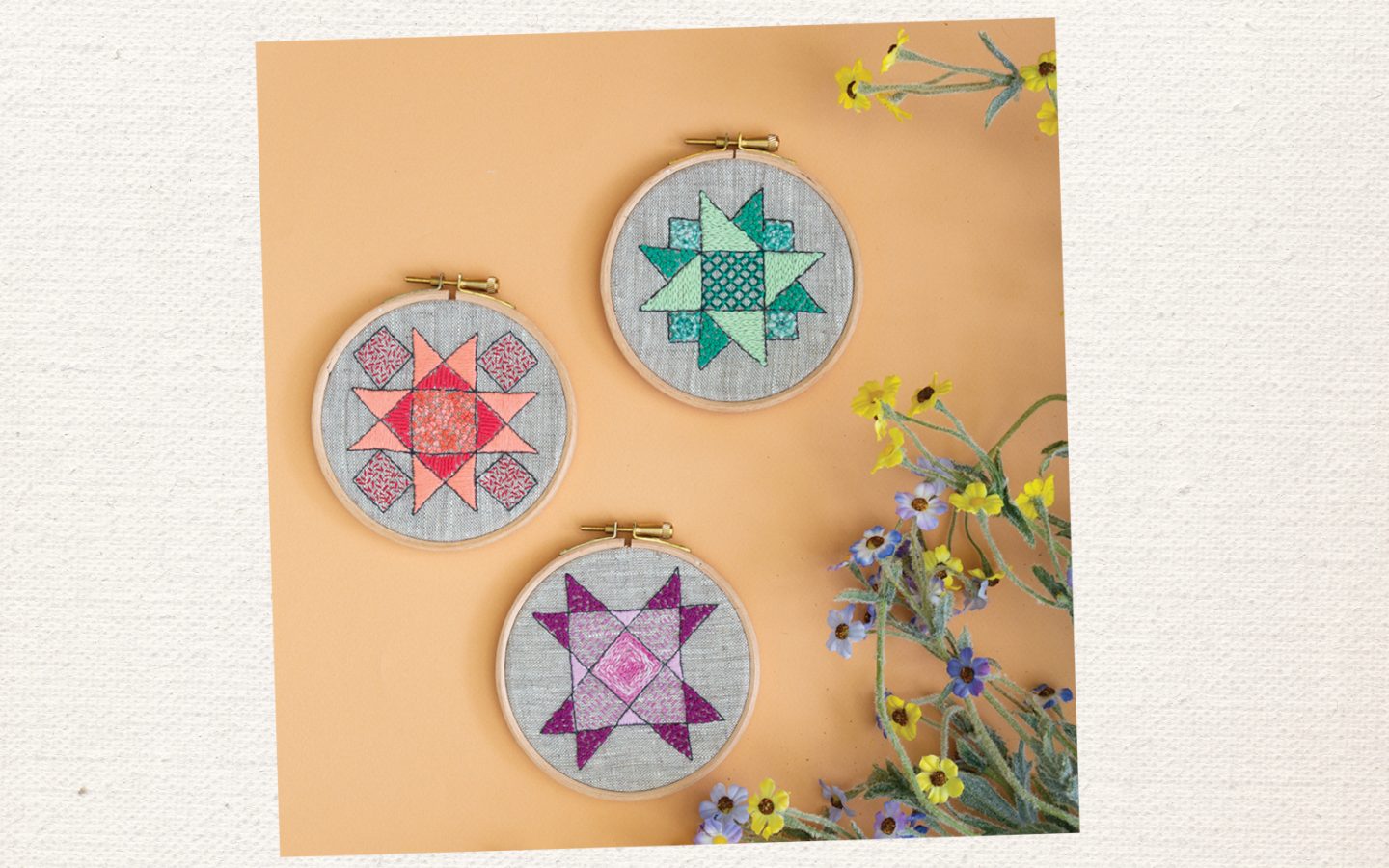 I reduced the size of one of the Patchwork Block Mini Hoop designs from the original 3″x3″ to about 80% of that size. I was a bit short on time so if I made it smaller it would take less time to stitch. ;-)
Now, crewel embroidery is traditionally done with wool thread but since I don't use wool (it's not vegan), I needed to use something else. I've had these lovely sashiko (Cosmo Lecien Hidamari) threads for a while and I thought they would be a good mix with the linen fabric I wanted to stitch on.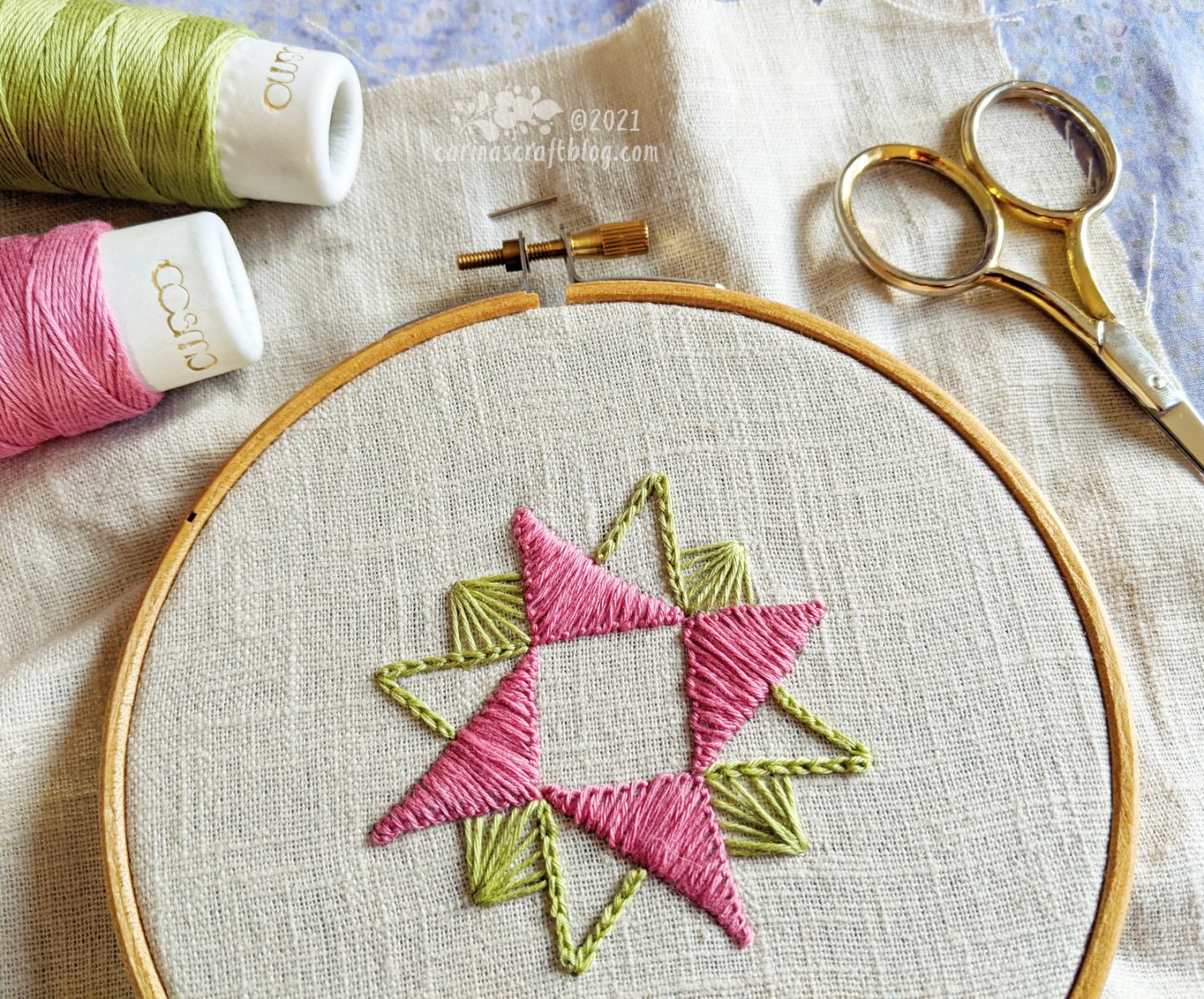 And erm, I completely disregarded the stitches Jo used in her example in the book (sorry, Jo!) Again because I needed something that would work up relatively quickly. And honestly, an embroidery pattern, especially a sampler type pattern, is just a starting point. Maybe you want to do it exactly like the pattern shows, that's great, buuuut maybe you want to use the pattern as inspiration and that is great too. :-)
In case you're wondering which stitches I've used, they are: lazy daisy as a fill stitch, chain stitch as an outline and straight stitches in a fan shape to loosely fill a square shape.