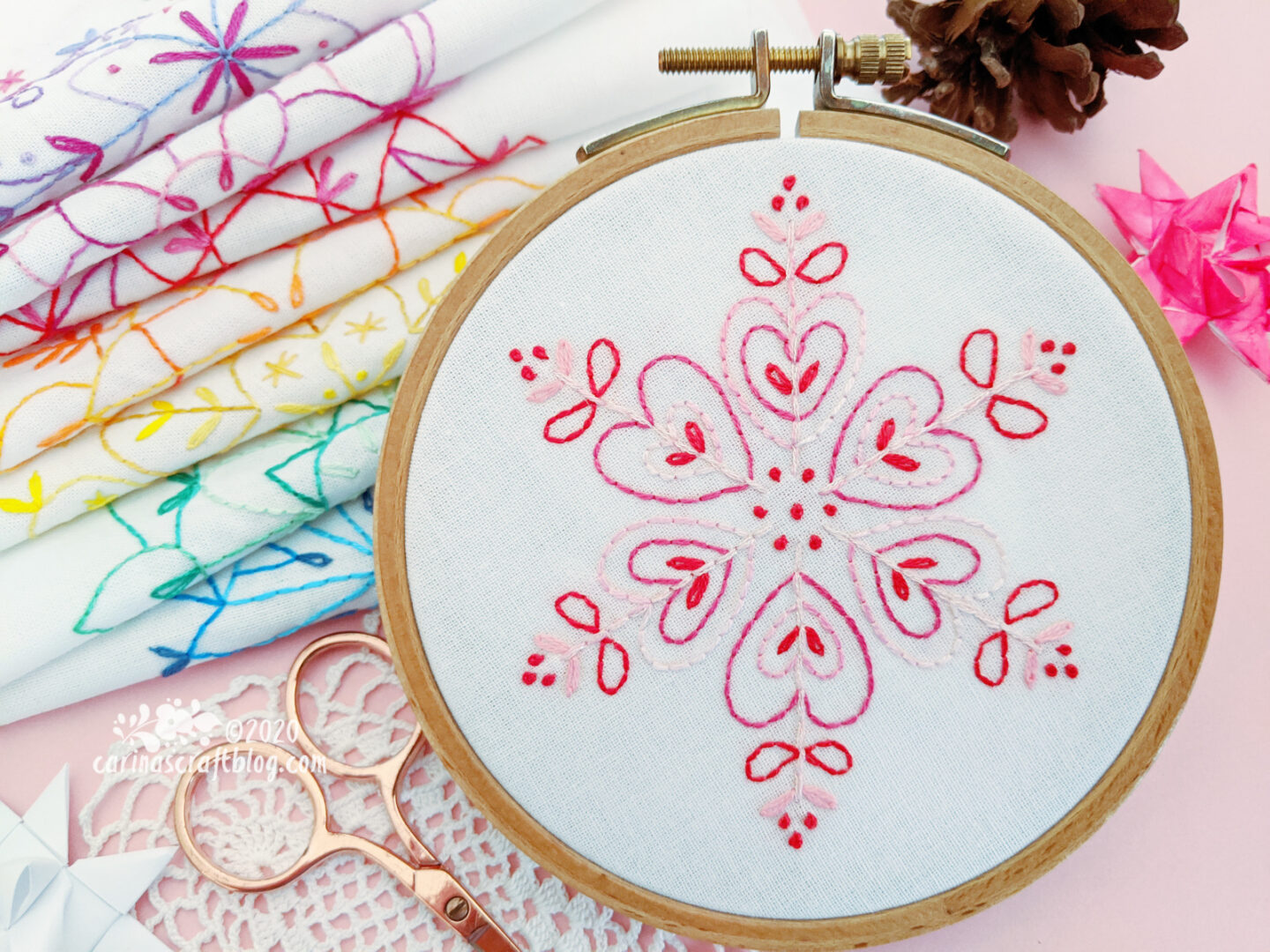 Now we're well into November now so it's really time to think about Christmas stitching if that's your sort of thing! :-)
Over the years I have made several Christmas patterns. A few years in a row I made a set of snowflake patterns each year. They are all available as a set of 12 or as individual patterns.
They are really lovely patterns to stitch (if I do say so myself). They are quite mandala like in that way. And very beginner friendly, back stitch, french knot, lazy daisy and star stitch. Some of my favourite stitches to be honest!
There is also a couple of cute gingerbread inspired patterns. Unfortunately I don't have any good pictures of those on my computer (I really should do something about that!) so you'll have to pop over to my Payhip shop to see what they look like! ;-)
Until Thursday Nov. 25th take 10% off everything in my Payhip shop using the code XMAS2021. That means that the set of 12 snowflake designs will be a snip at £13.5! (Plus VAT depending on your location.)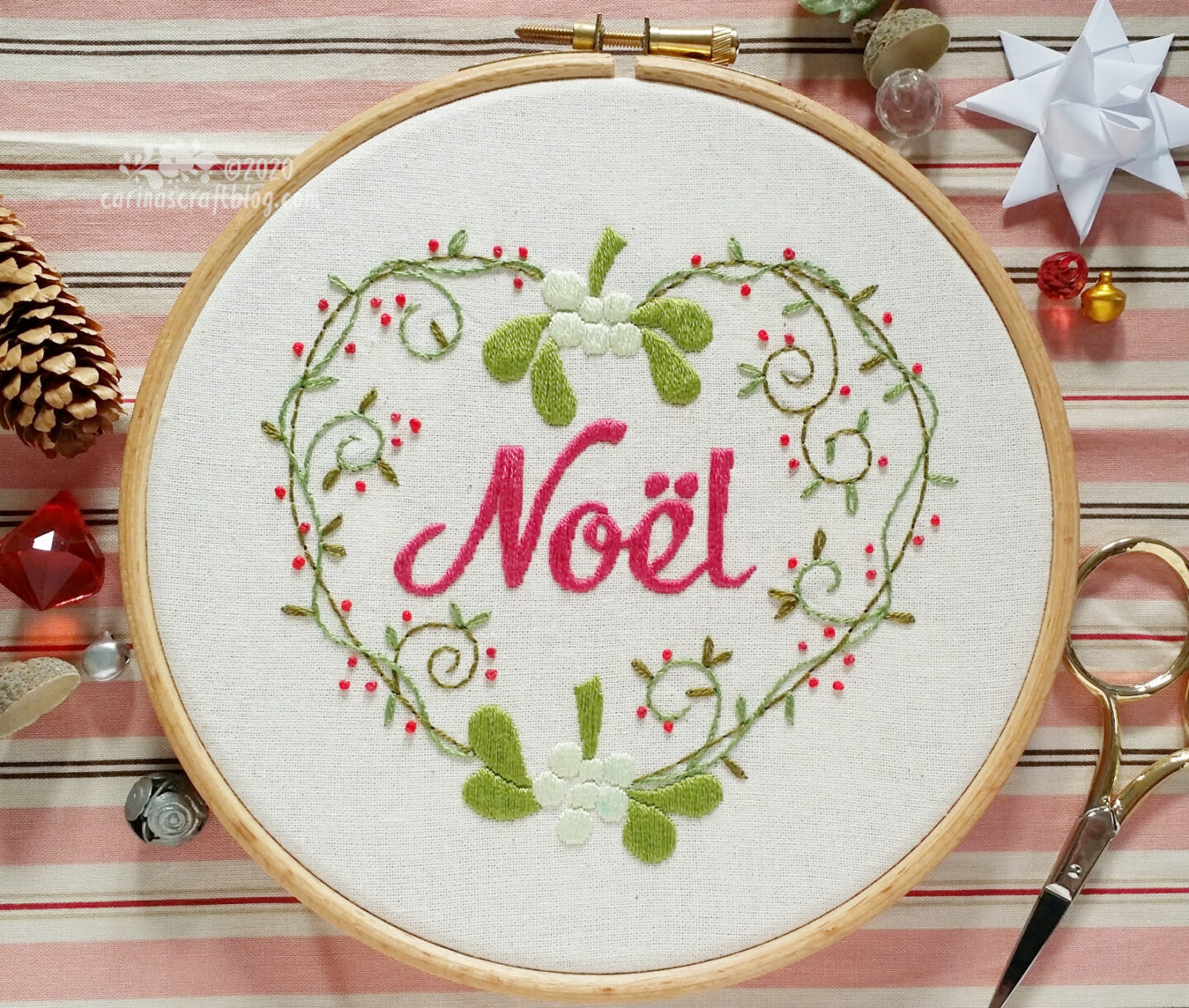 Something a little bit different, a heart shaped wreath with mistletoe. The pattern also includes a version where the mistletoe is replaced with holly. I loved doing the satin stitching on this pattern. I don't know…there's just something about the rhythm of satin stitch. Or maybe that's just me. :-)
Noël Wreath is available in my Payhip shop. And there is a slightly different version called Forever Noël.