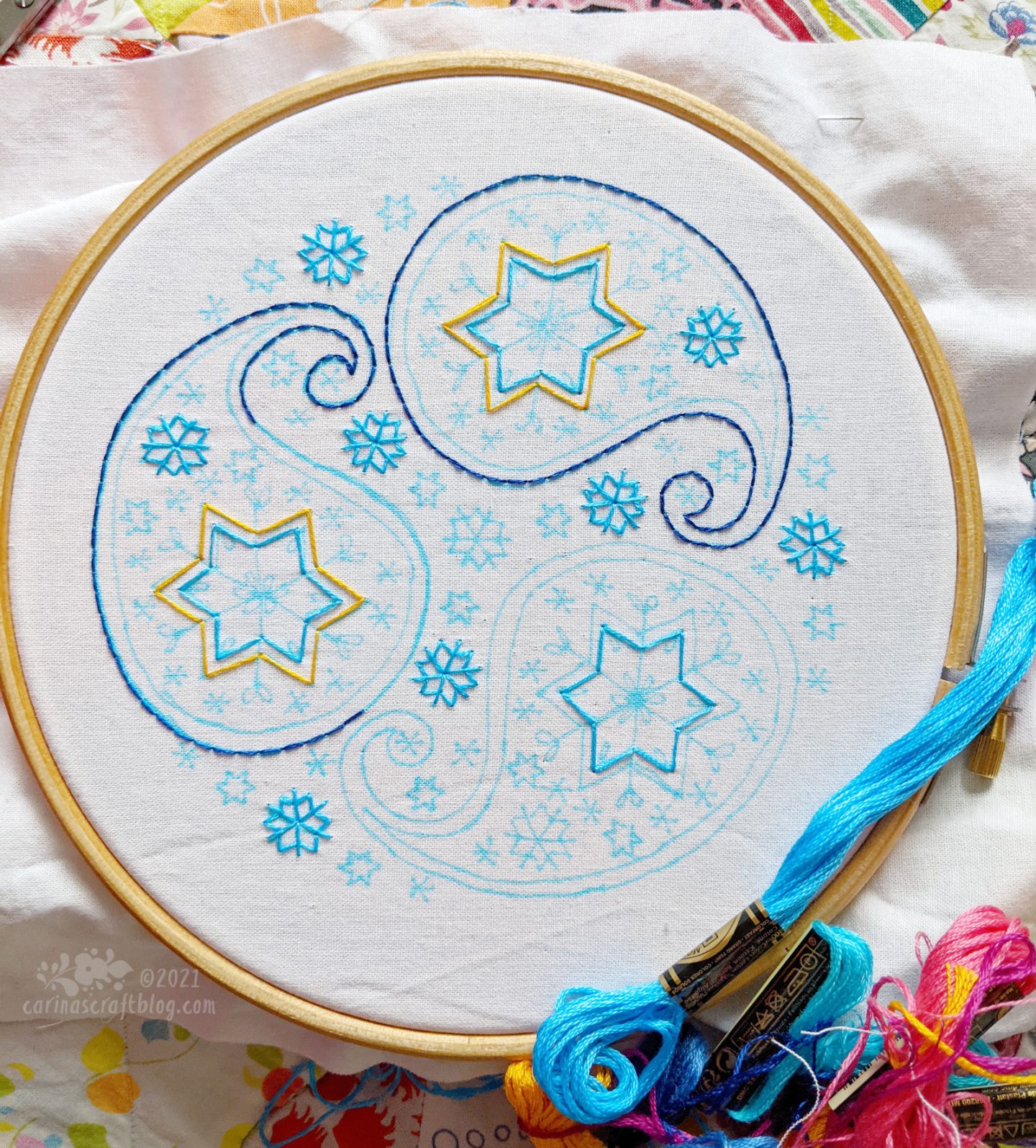 It's time for the last pattern in the November Mandala Stitchalong. This month seems to have flown by!
I have really enjoyed stitching all these patterns. It's been nice to have something to work on in the dark evenings. Stitching and happy colours is just the thing to brightening up these November days. :-)
If you've been meaning to join the stitchalong, now's the time! November 30th is the last day to buy access to the patterns in the stitchalong. The patterns will be released individually after the end of the stitchalong but the price will go up and not all the extras will be included. Until Nov 30th you can get access to all four patterns plus 22 extras for just £9.00!