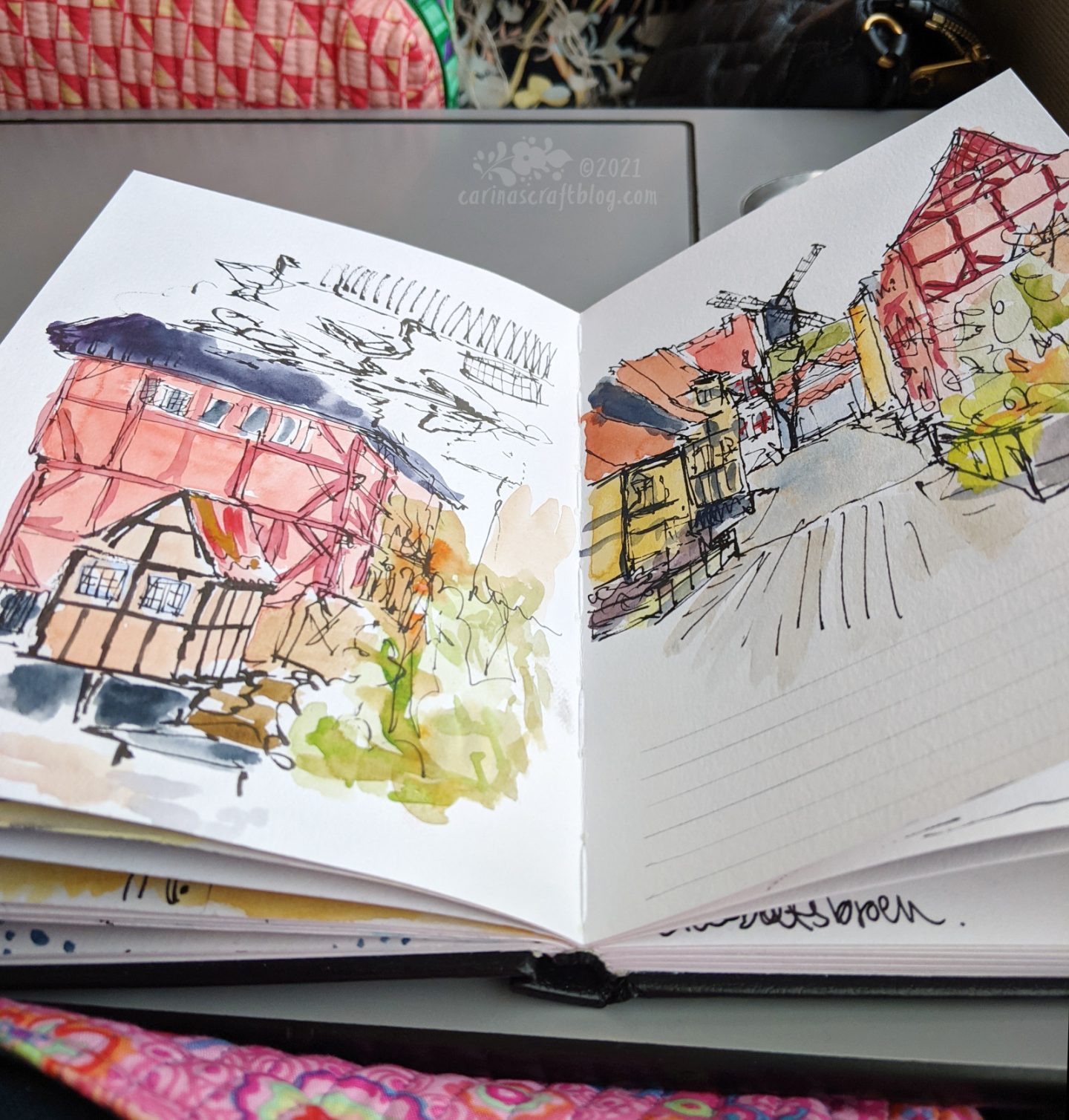 A couple of sketches from Denmark. It was cold and windy so I didn't manage as much sketching as I'd hoped.
I'm glad I had prepared most of this post in advance because I had my booster jab yesterday and my left arm is not happy about typing right now. Ow. But I'd rather have a sore arm than covid-19! :-D
I hope you have a good weekend! x Carina
The Wampanoag Side of the First Thanksgiving Story.
The lies, falsehoods and misrepresentations of Boris Johnson and his government.
'Oh wow': remarkable Roman mosaic found in Rutland field.
Explore the Vast Archive of the Museum of African American History and Culture.
Saag aloo recipe. Sounds delicious.
Boiko Embroidery of Bolekhiw region, Ukraine.
Architectural Sculptures by Peter Callesen Spring from a Single Sheet of Paper. Witch craft!
How to Create and Insert a Watermark in Google Docs.