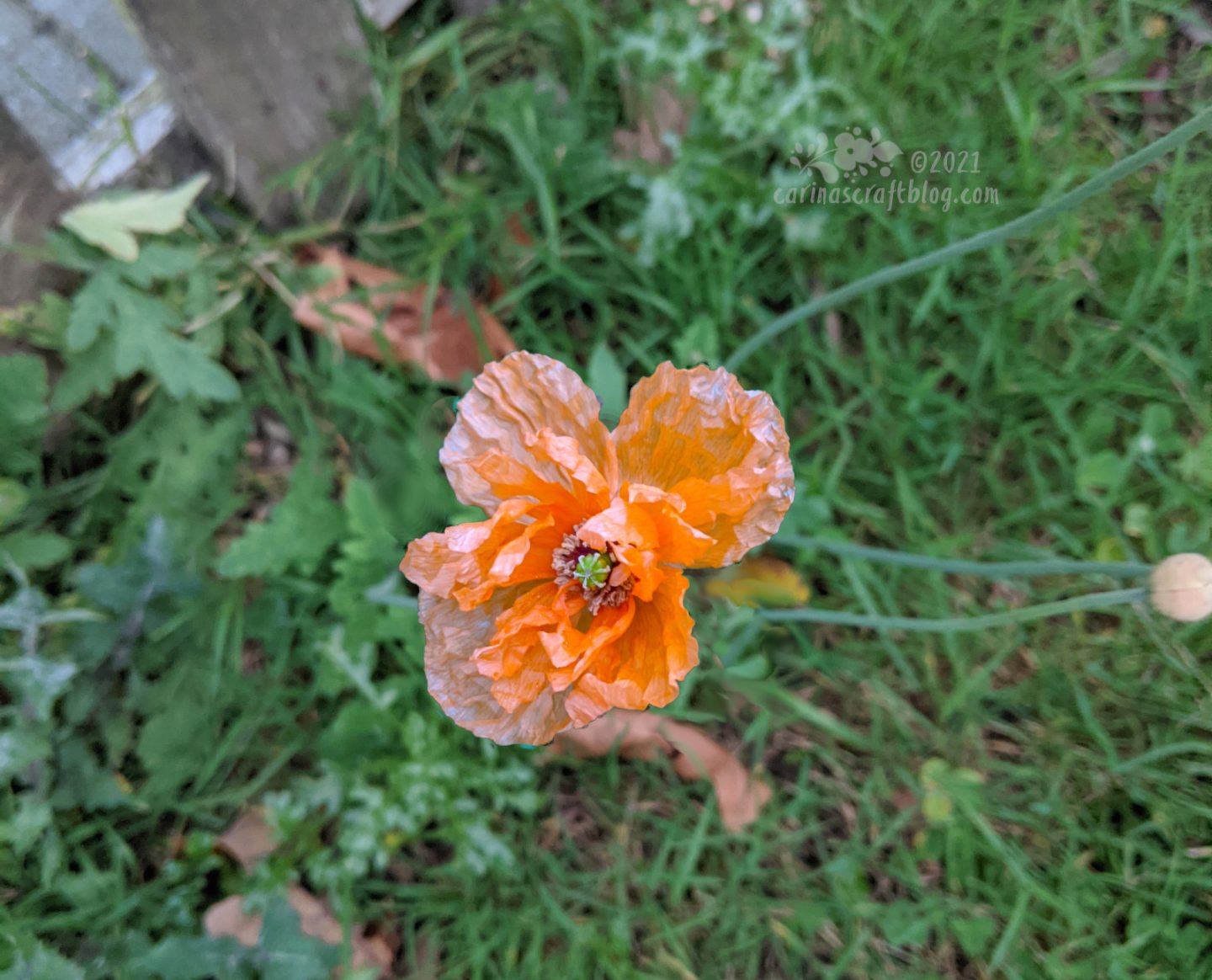 I spotted this poppy, and a few more, on a walk with Blake the other day. Poppies in December. Sure-sure-sure, that's totally normal?! :-o
Have a great weekend! x Carina
"Our animatronic T. rex is getting into the Christmas spirit."
What's so special about these specific scissors? I dare you to watch that video and not IMMEDIATELY want to go to the Ernest Wright website to see if you can get a pair of those scissors! I'd put the Print Embroidery Scissors on my Christmas wish list but sadly they are out of stock.
I'd like an Ocean bottle.
Sand and Stone Used to Create Hypnotic Works on Land.
It's rare that I get VERY tempted by other people's embroidery patterns (mainly because I know I won't actually get round to stitching them!) but these Mary Blair patterns from Sublime Stitching…OooOoohhhHhh!
Ornate Rugs by Artist Faig Ahmed Ooze Onto the Floor in Drippy Fabric Puddles.
8 Ways to Compress PDF Documents on Desktop and Mobile.
The Ultimate Guide to Upcycling Fabric for Quilting.
Social Issues and the Climate Crisis Intertwine in Subversive Crocheted Works.