I don't know what it is about December but that is when I really get a hankering for making things with paper. Maybe it's because that's what we used to do when I was growing up. Paper hearts, paper stars and lots of other things made from paper. Whatever the reason…here's another paper craft tutorial. It is very easy, requires minimal equipment, is fairly quick to make and has that Scandi minimal feel that everyone loves. ;-)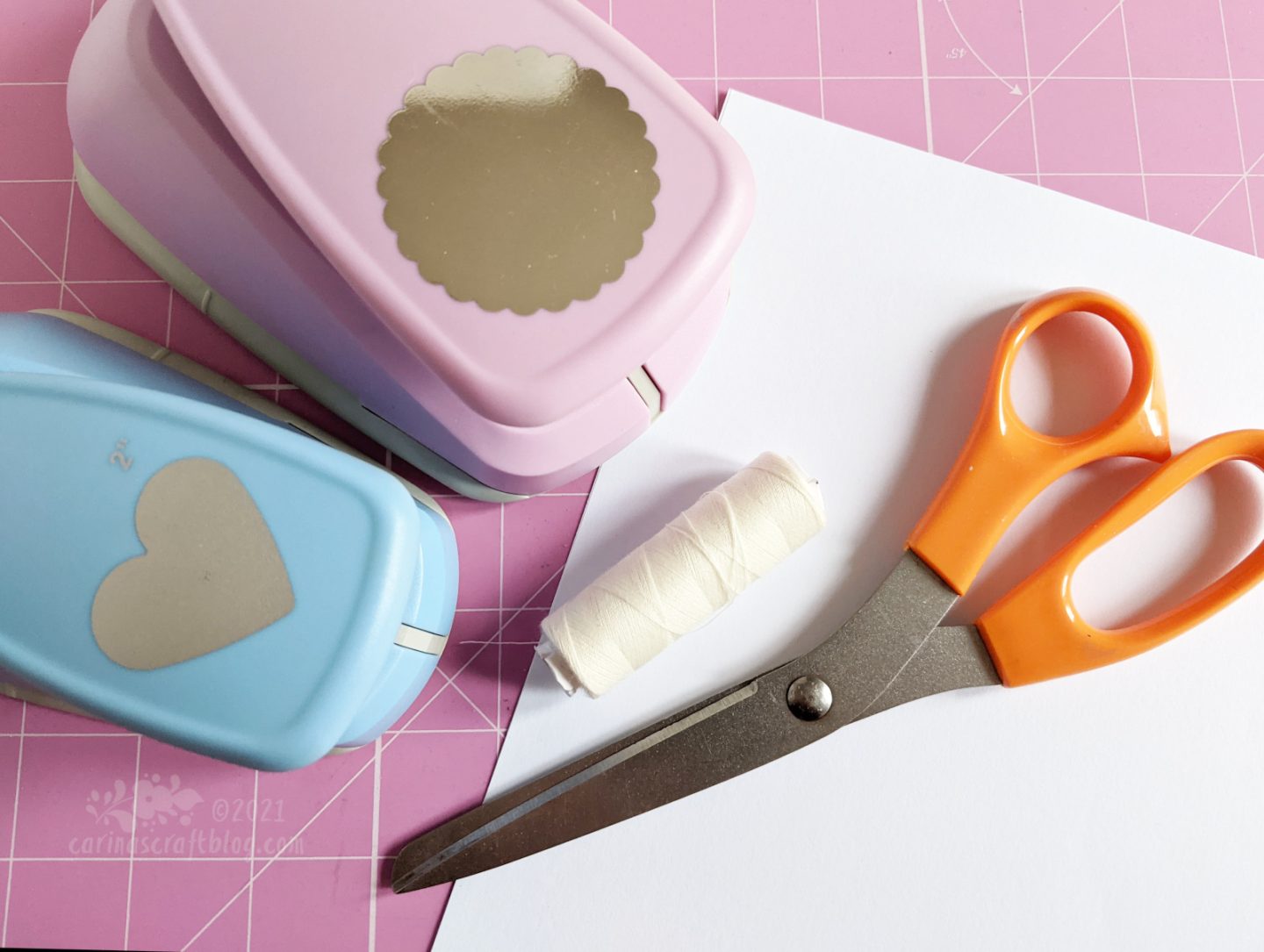 Materials you will need:
Paper. You may be able to use card that isn't too thick but paper definitely works best. I used printer paper.
A pair of scissors. Not the good fabric ones for fabric, obvs! ;-)
Needle and thread. Or a sewing machine.
Paper punches. The punches are optional, but they save a lot of time. Circles, heart shapes, stars will work brilliantly but get creative with your punches and have fun.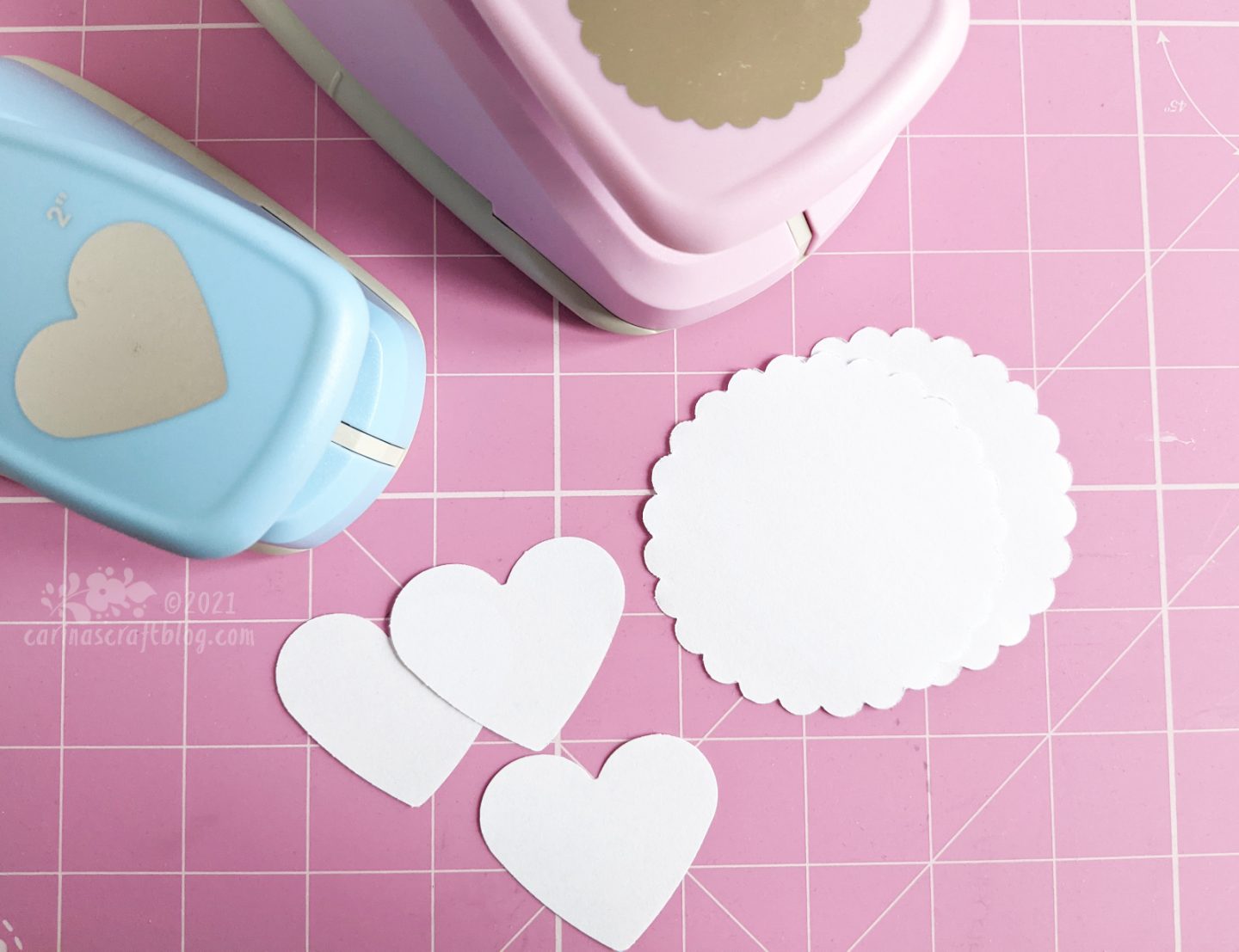 Preparation
Cut a bunch of the same shape from your paper. If you are using a paper punch it won't take long.
If you do not have a paper punch of some kind, instead draw the shape you want to use on some card stock, cut it out and use as a template. Draw it a bunch of times on paper and cut out, ready to use.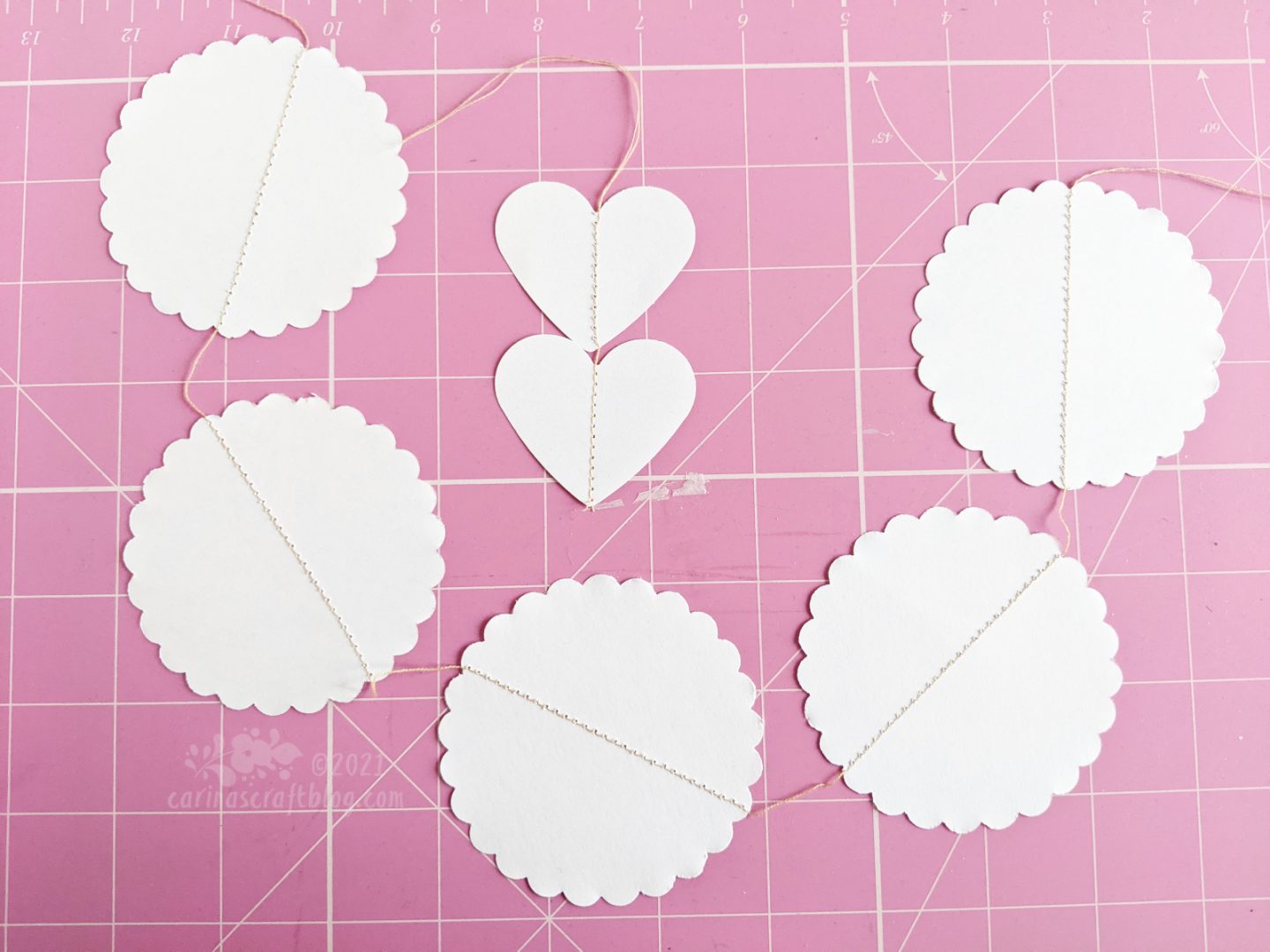 Idea Number One
Using your sewing machine (or by hand with needle and thread) sew together a string of your shapes to make a garland as long as required.
You can use these to decorate your home. Or with shorter garlands you can decorate presents.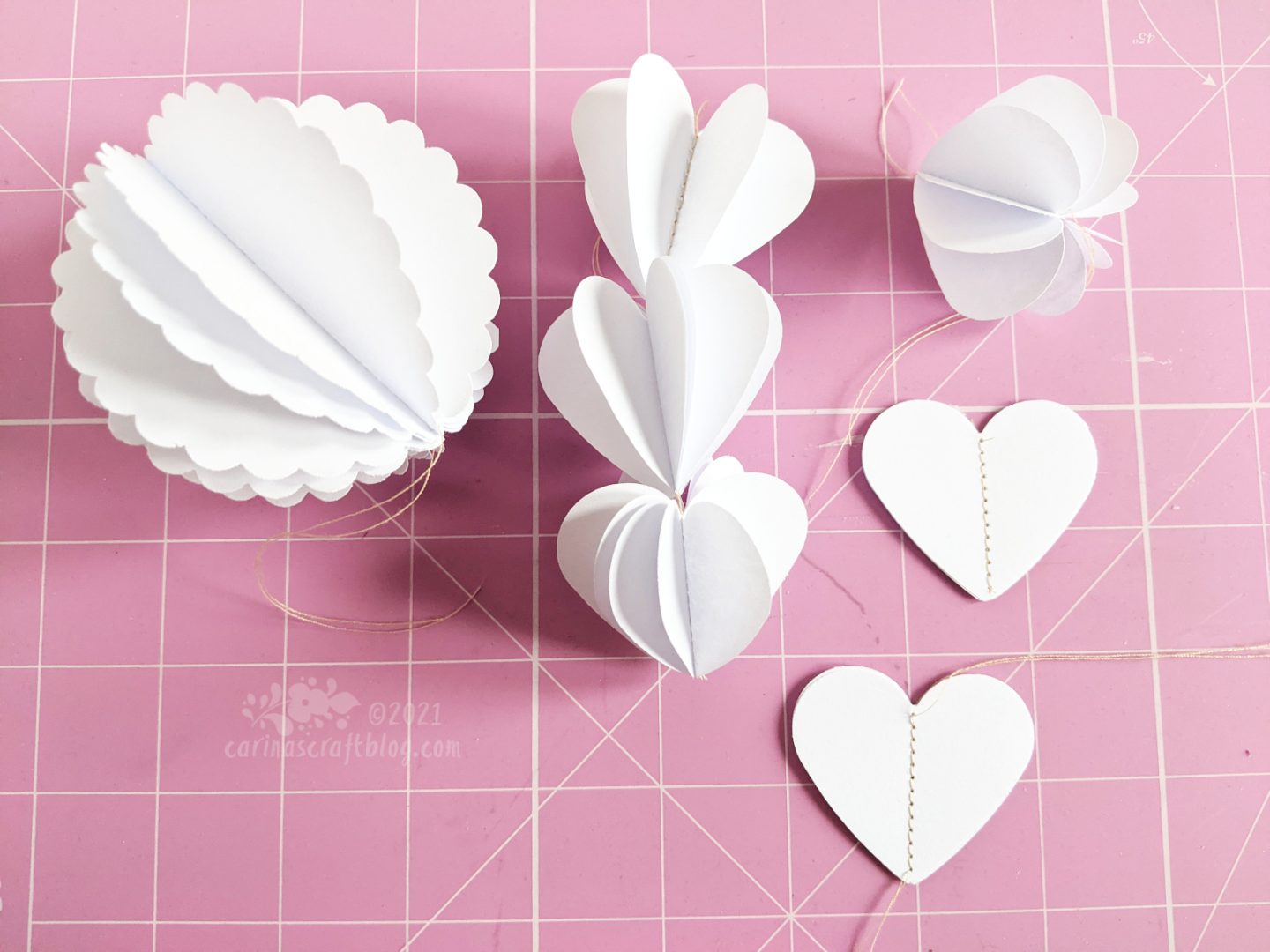 Idea Number Two
Stack 4-6 paper shapes and sew them together down the middle and then fold the shapes so you create 3D versions of the shapes. I am especially happy with the scallop edged round one, it looks like a snowball! :-)
You can also sew together strings of stacks as you go to make 3D garlands. They would be fun to make to decorate a tree in a very minimal style that is also a bit of fun.
I think I'm going to make a few more of the 3D shapes and use them to decorate the table for our Christmas dinner on Christmas Eve.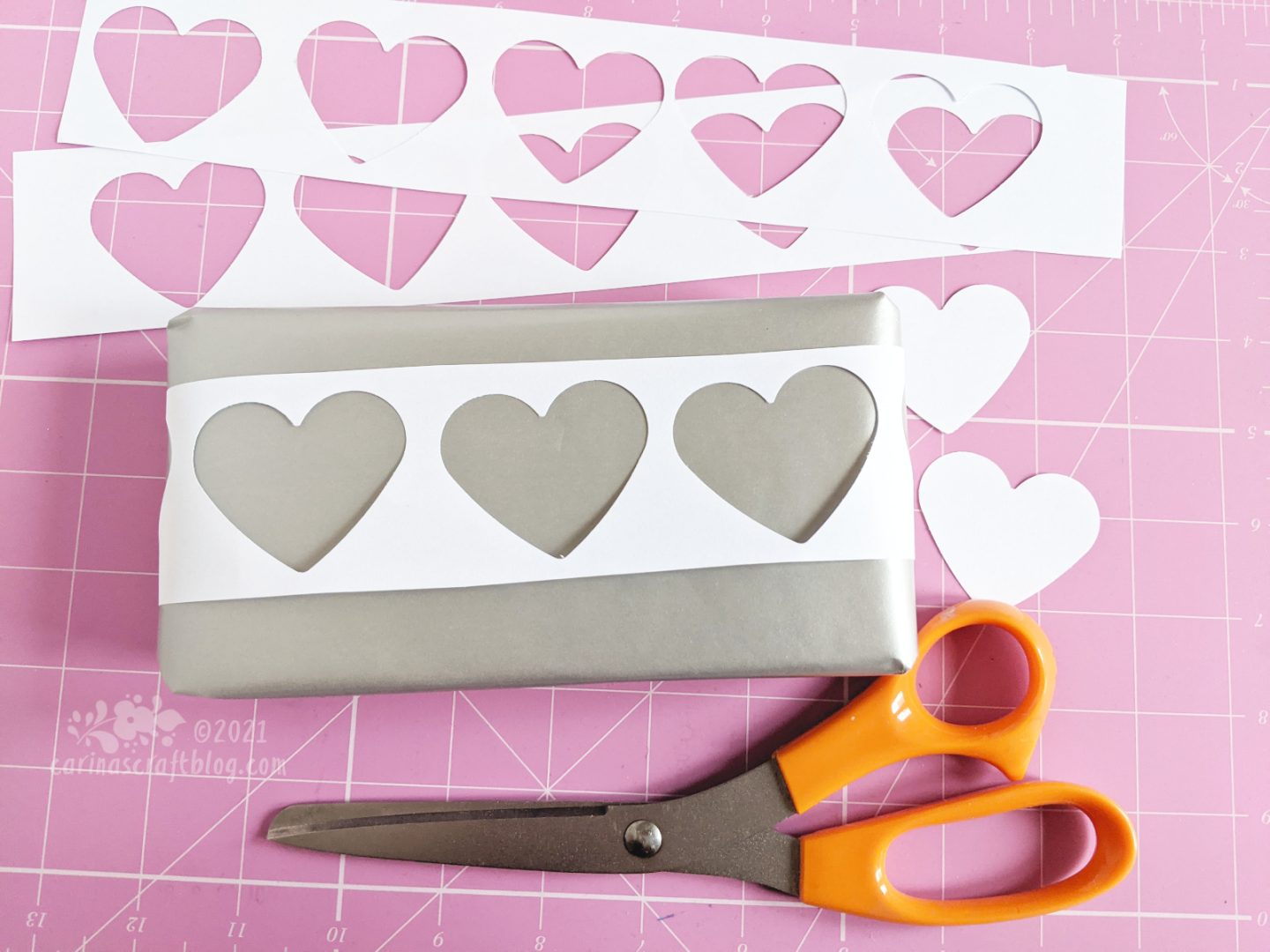 Bonus Idea
If you save the scraps of paper when you punch out the shapes, you can use them to decorate presents. Waste not, want not! :-)