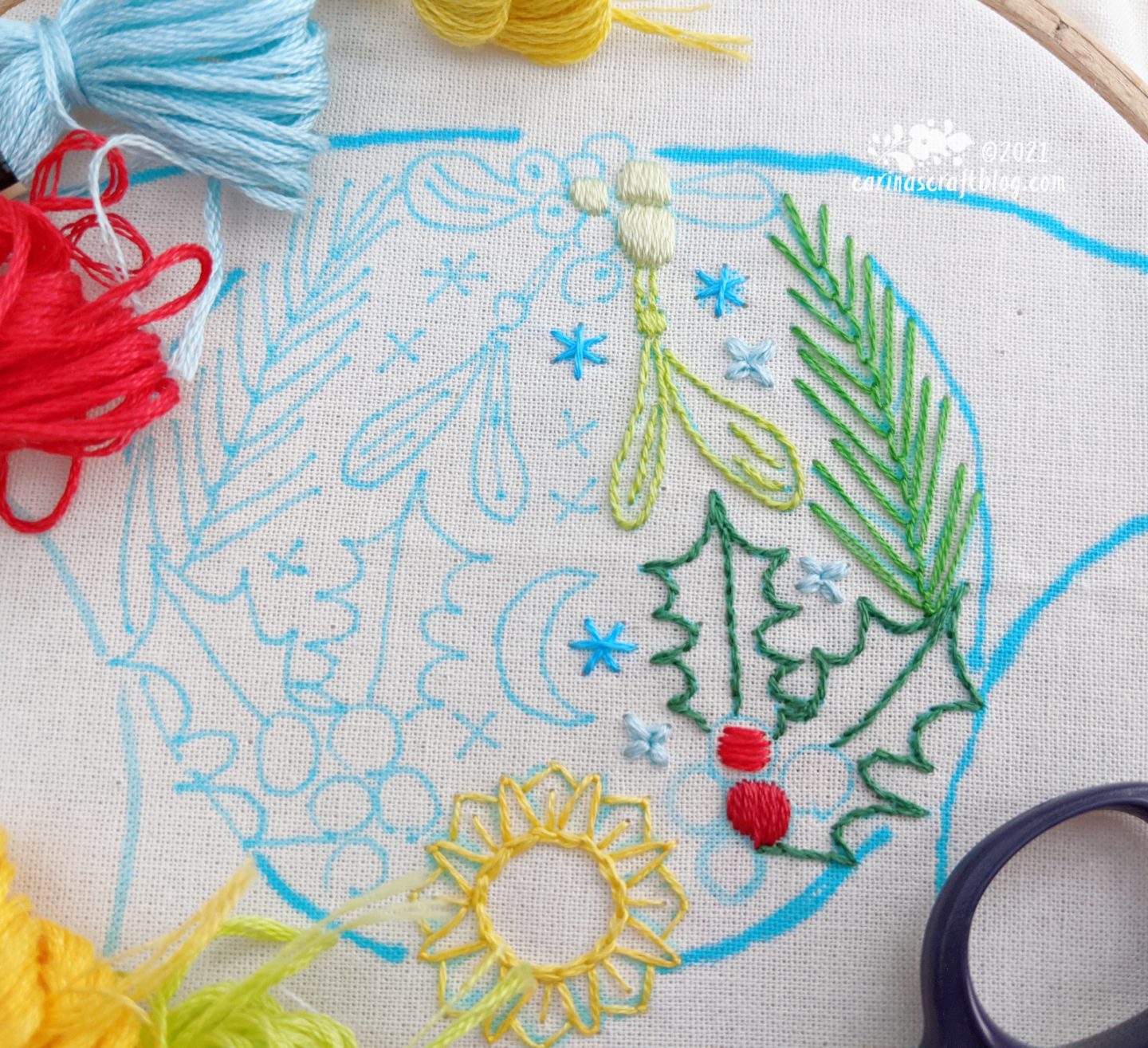 Happy Winter Solstice! It may not seem like it, but it is happening: the light is returning! I'm kinda more excited about the winter solstice than I am about Christmas. :-)
For a while I have wanted to do some kind of embroidery project inspired by the Celtic Wheel of The Year. Where there are eight festivals or whatever you want to call them, that celebrate seasons in the year. The solstices, the equinoxes and four others. The past few years I have used those eight days to pause for a moment, look at the sky and maybe light a candle and reflect. It's nice. :-)
Anyway, before I get all new age-y, I have an embroidery plan now! And maybe you want to stitch along with me? The plan is to do a large embroidery that has eight small ones, so I will stitch one around each of the eight festivals throughout the year.
Traditionally, you'd start with the Samhain season as that is when a new year starts but it made more sense for the design to start with winter solstice. Also it's the season we're in right now. So.
You can get an idea of the first embroidery in the photo at the top. If you want to check it out, you can download the first pattern here for free (or pay what you want).
Or if you think this is just the sort of thing you've been itching to stitch, you can sign up here to subscribe to the Wheel of The Year club. When you sign up you will of course get the first pattern but you will also get the template for the Wheel design where we will add the embroideries through the seasons. You can cancel the member ship at any time of course.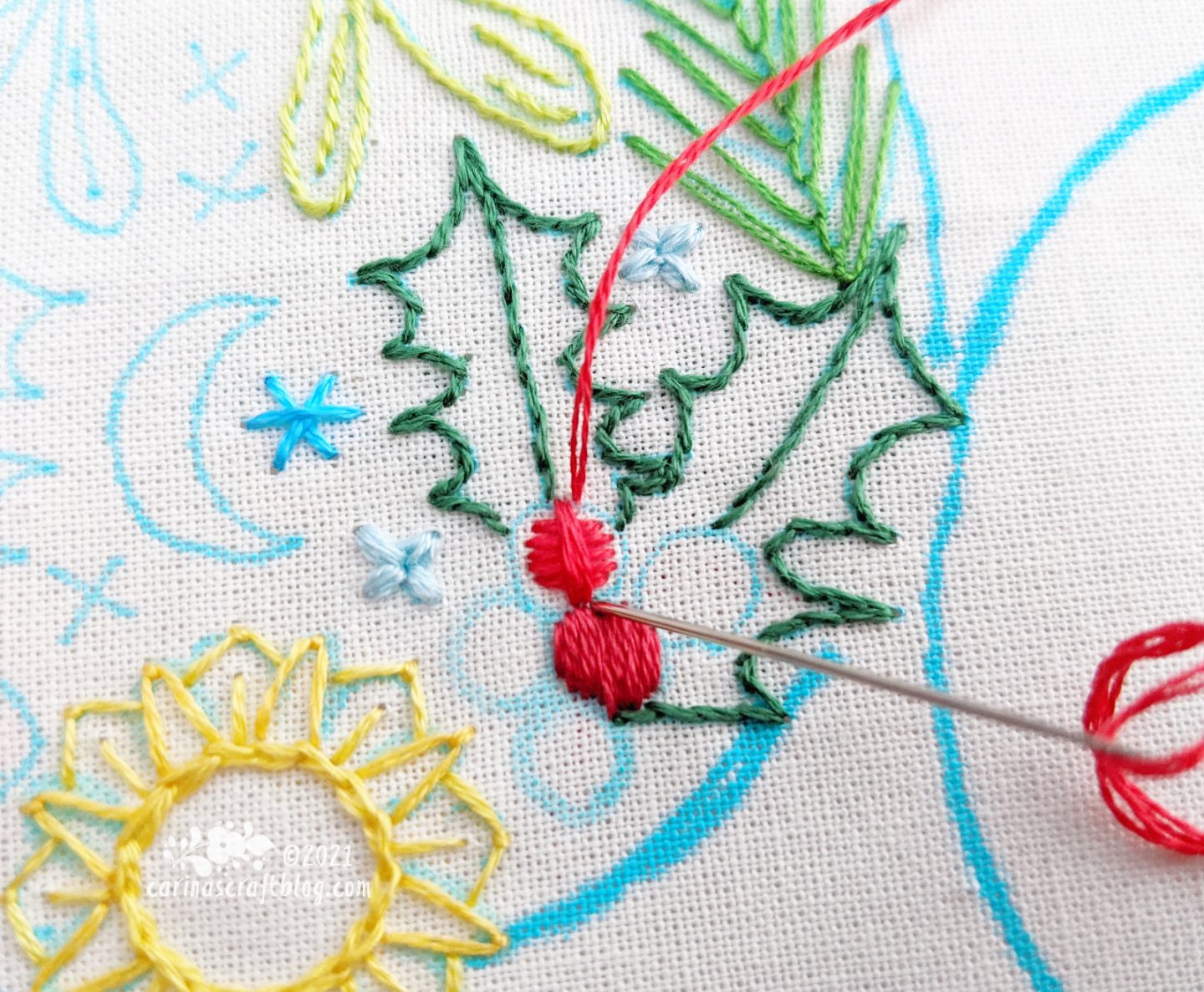 A little tip if you want to add a bit of depth to satin stitching: first partly fill the shape and then stitch over that. Easy peasy. :-)

Sometime it takes a few goes to get to the final result that I'm happy with. It's fun to look at the different versions all together like this. :-)