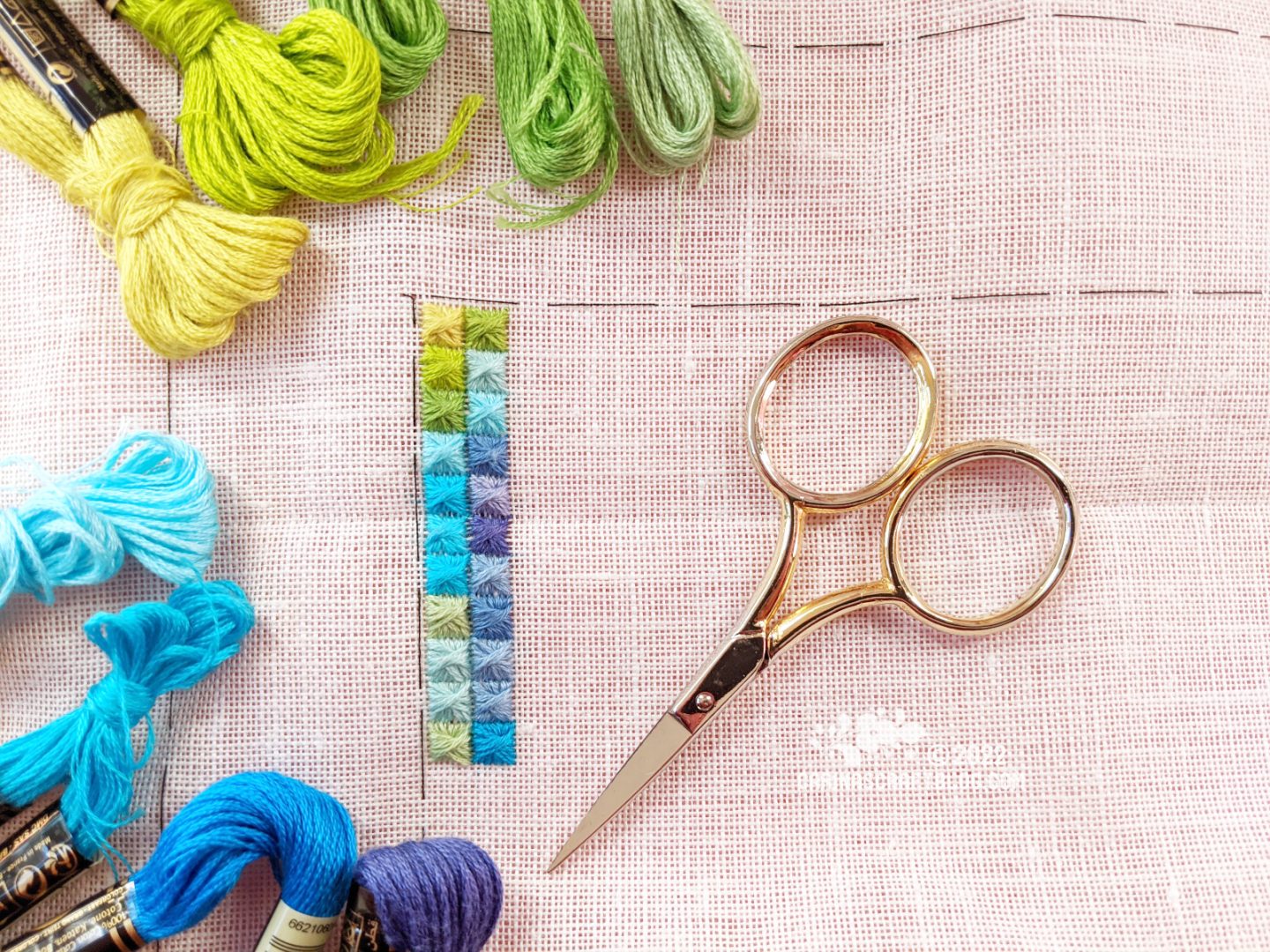 I'm doing another temperature embroidery project. Despite sometimes feeling like giving up on the 2021 temperature project, I did mostly enjoy it and I like having a project that is a…companion for the year.
It's funny, I never used to be able to finish a daily project like that. Perhaps I stuck with it for a couple of weeks and then the enthusiasm would fizzle out. And to be honest, it's not all daily projects I do stick with. For example, I started the year with the intention of doing one of those 'make a short video clip for each day' using an app but I think I lasted five days and then I forgot about it/lost interest! :-D
Anyway, on to my temperature tracking project for 2022. It is another embroidery project but much smaller than last year, and less time consuming as well.
The stitch I am using for this year's project is the Rhodes stitch. It has a nice 3D feel to it and it is very tactile (which I love). I can't wait for the embroidery to fill in a bit more to get more of an effect of it. Check out this Rhodes stitch tutorial if you want to try it.
The even weave fabric I am using is 32 count (I think) and the finished embroidery will be 6″ x 8″. A lot smaller than the 2021 project!
I have two columns for each month, to log the high/low temperature every day. I am using more or less the same colours as last year but I did add a handful of extra colours. Last year I lumped the -1°C to -5°C temperatures together in one colour but I regretted that (not enough to redo it, though!) so for this year I have added extra colours to reflect a slightly wider range of temperatures. Although I didn't add them to the 'cold' blues/purples. Instead I added them to the middle range of colours, the yellows, because I felt they needed a bit extra. :-)
I did add one extra turquoise colour, 3890. It is a beautiful light turquoise, but sadly it's not part of the regular DMC range. It was released in a particular colour pack in 2013 but the colours never became part of the regular range. Which is a shame!