Every year I mean to make a pattern, or something, for International Women's Day but then it always creeps up on me and by the time I realise, it's too late. But not this year! I had the pattern ready, just needed to stitch it for the 'cover' but then I got distracted by what's happening in Ukraine. And I haven't finished stitching it.
So, since Int'l Women's Day is tomorrow, I'm going to release the pattern as it is and you'll just have to decide on the colours to use for yourself. :-)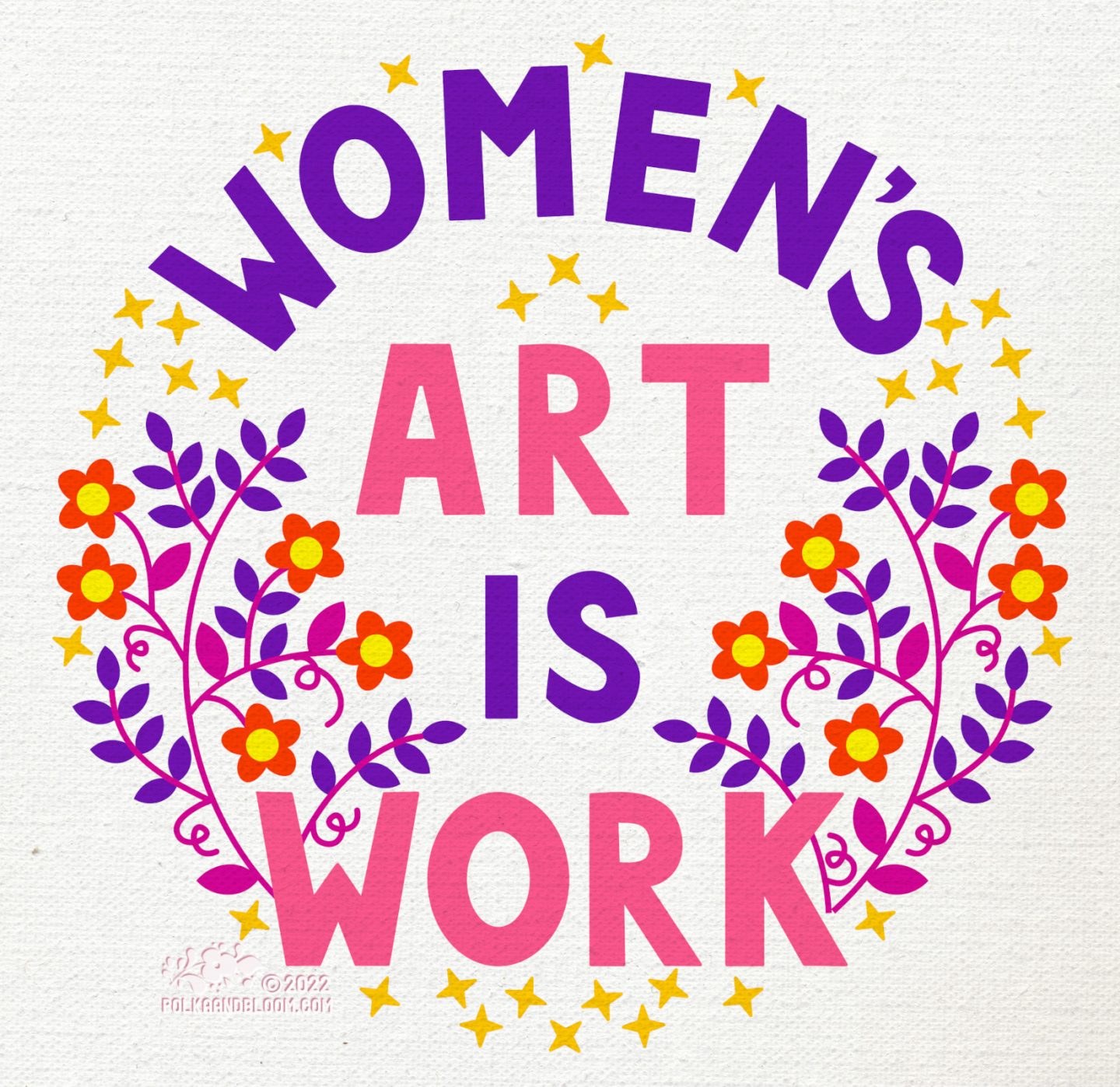 The pattern is called Women's Art Is Work. It's inspired by a conversation I had with my pal @southatlanticstitch about how women's work is art, and I thought putting the words the other way round is very true too. All too often women's art is seen as 'just a hobby' and that is of course complete BS. Women's art is very serious work.
The pattern is available here. It is a pay what you want pattern for the month of March. Through the month of March half of what is paid for the pattern will be donated to a humanitarian organisation (TBD) working in Ukraine.
The pattern includes a few different things, as you can see in the picture below. Just to give you options for how to use it. :-)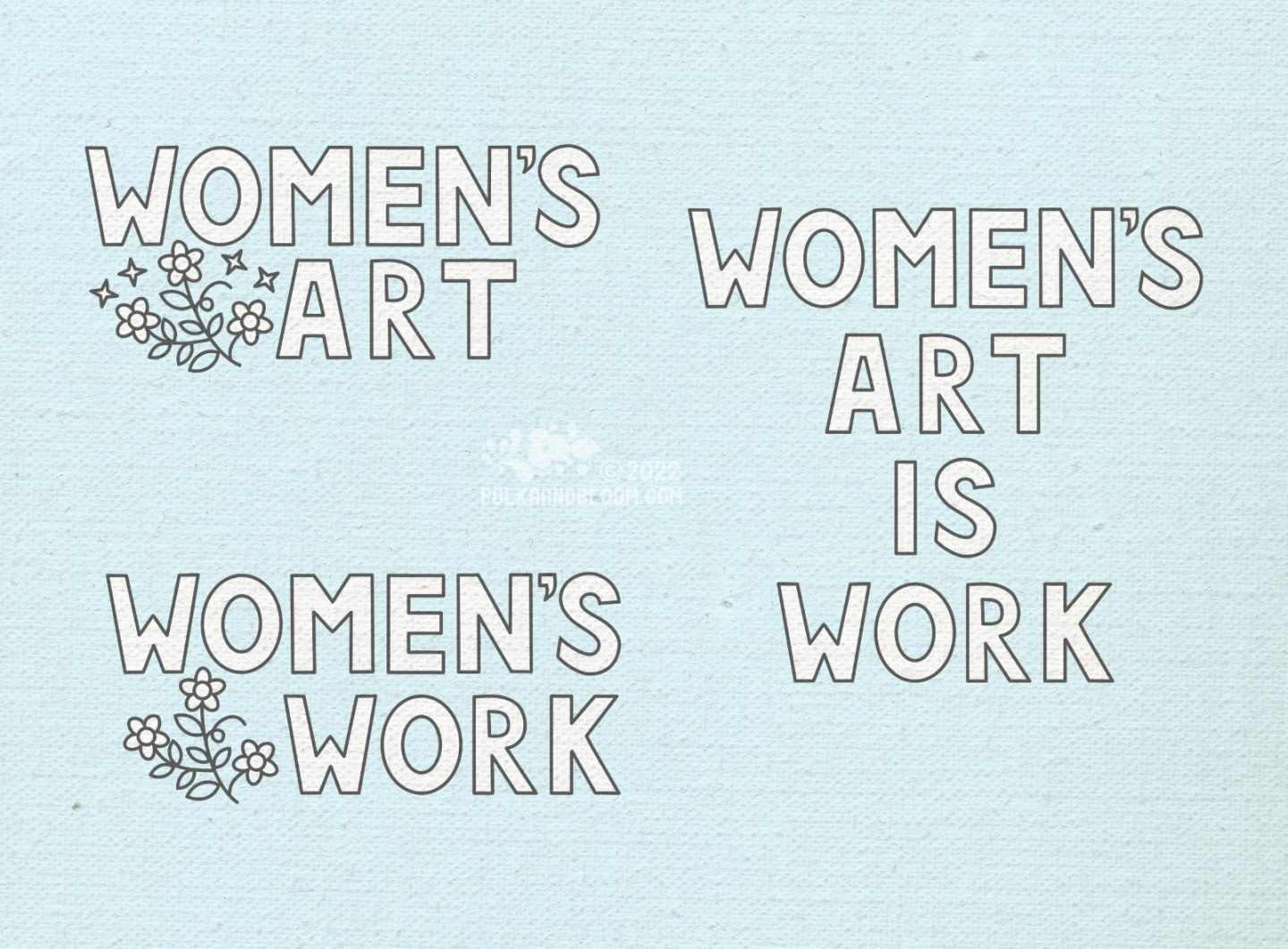 P.S. The 'women' part of the pattern applies to any human who identifies as such. Just FYI. Trans women are women.