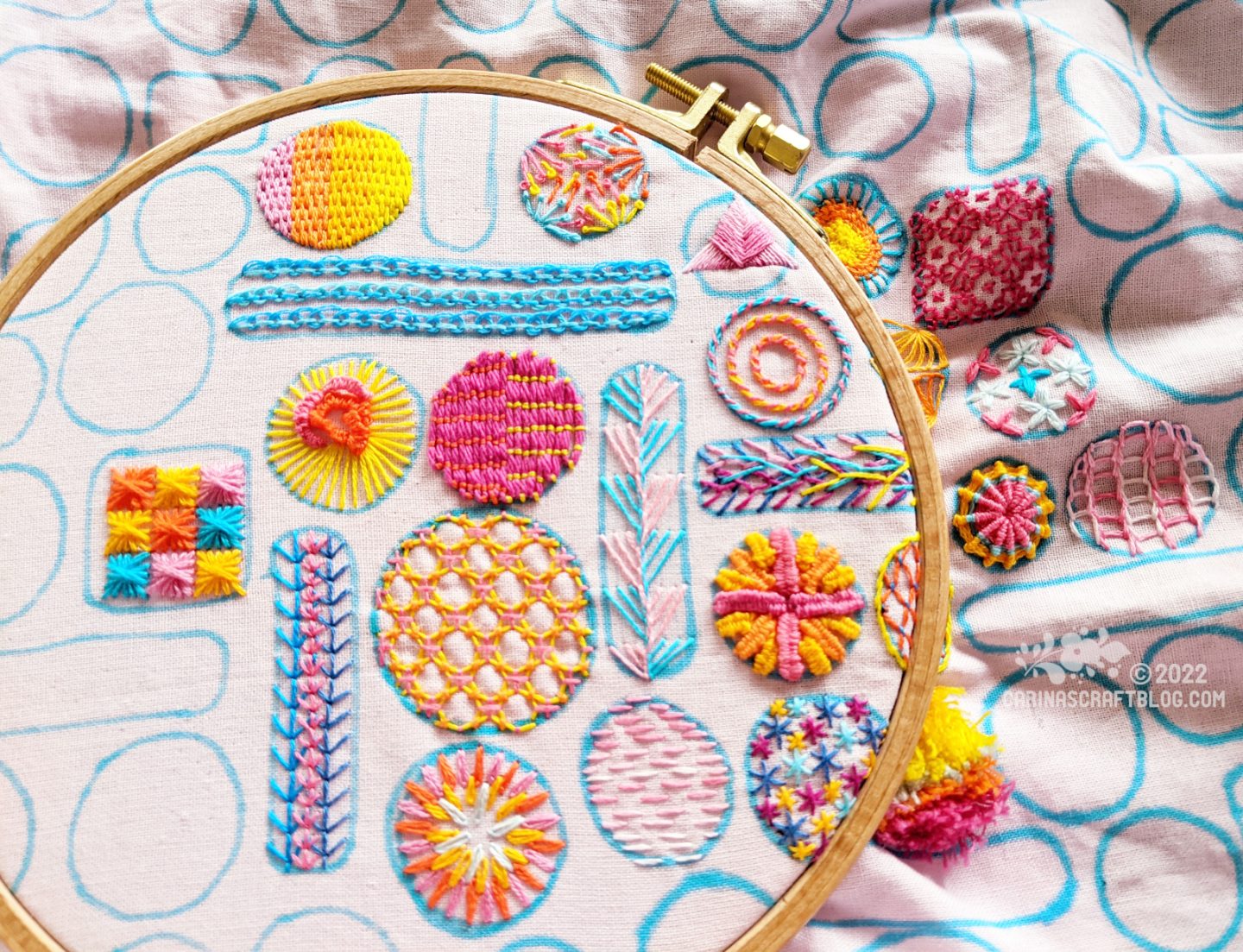 A wee update on my 100 Day Project, the 100 Day Stitch Sampler. I'm enjoying this very much! It's really fun to try all these different stitches. Some new, some old favourites.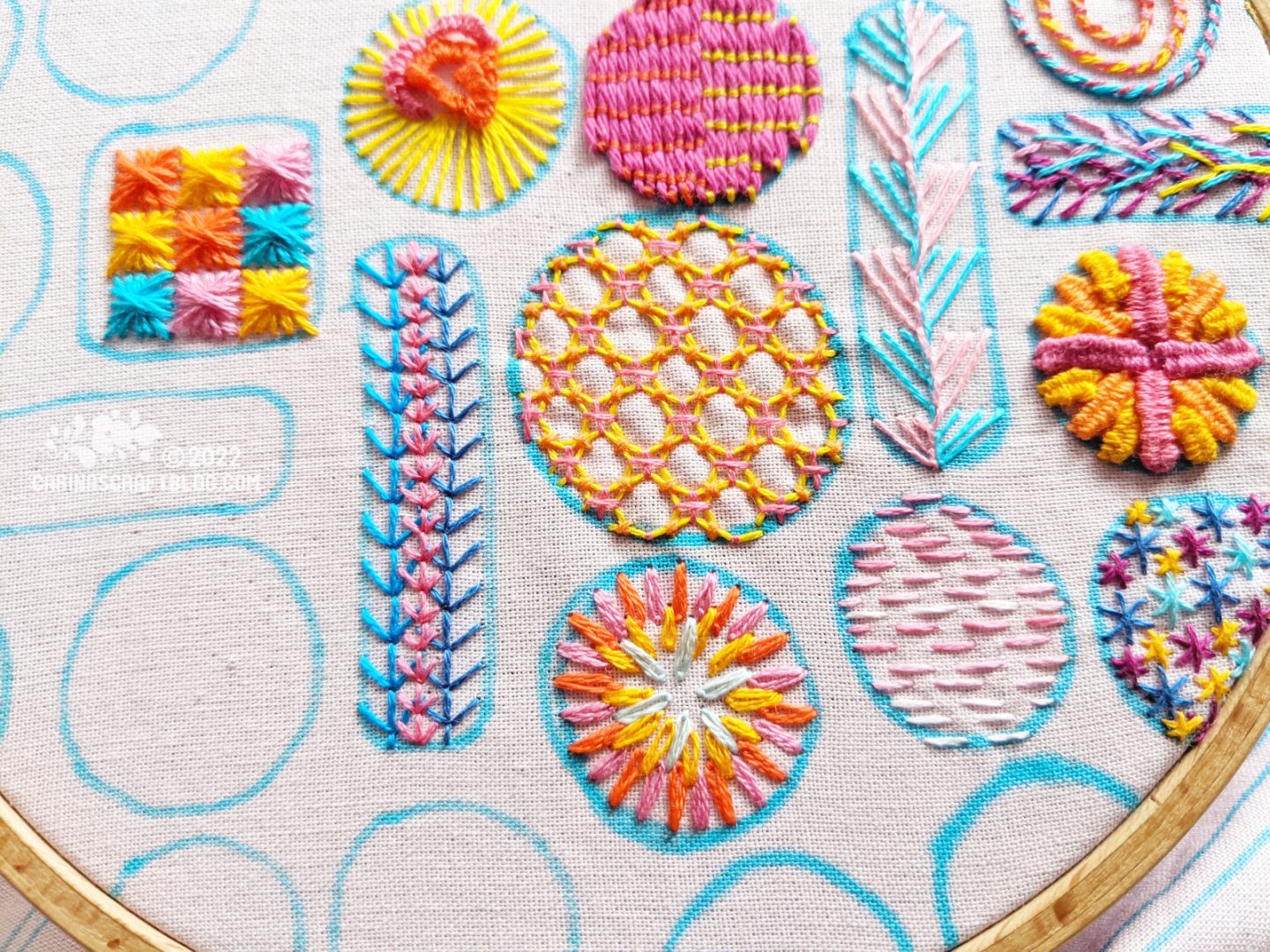 And some that are not favourites at all. At the top of this photo, the circle with an orange and pink centre with yellow radiating out: the pink and orange stitches are buttonhole scallops and I did not enjoy those. I enjoyed them so little I gave up after five stitches and just added the straight stitches to fill in the circle.
New rule for this sampler project: if I don't like doing a stitch, I don't have to fill up the whole space that was intended for it. This project is supposed to be fun not a drag! :-D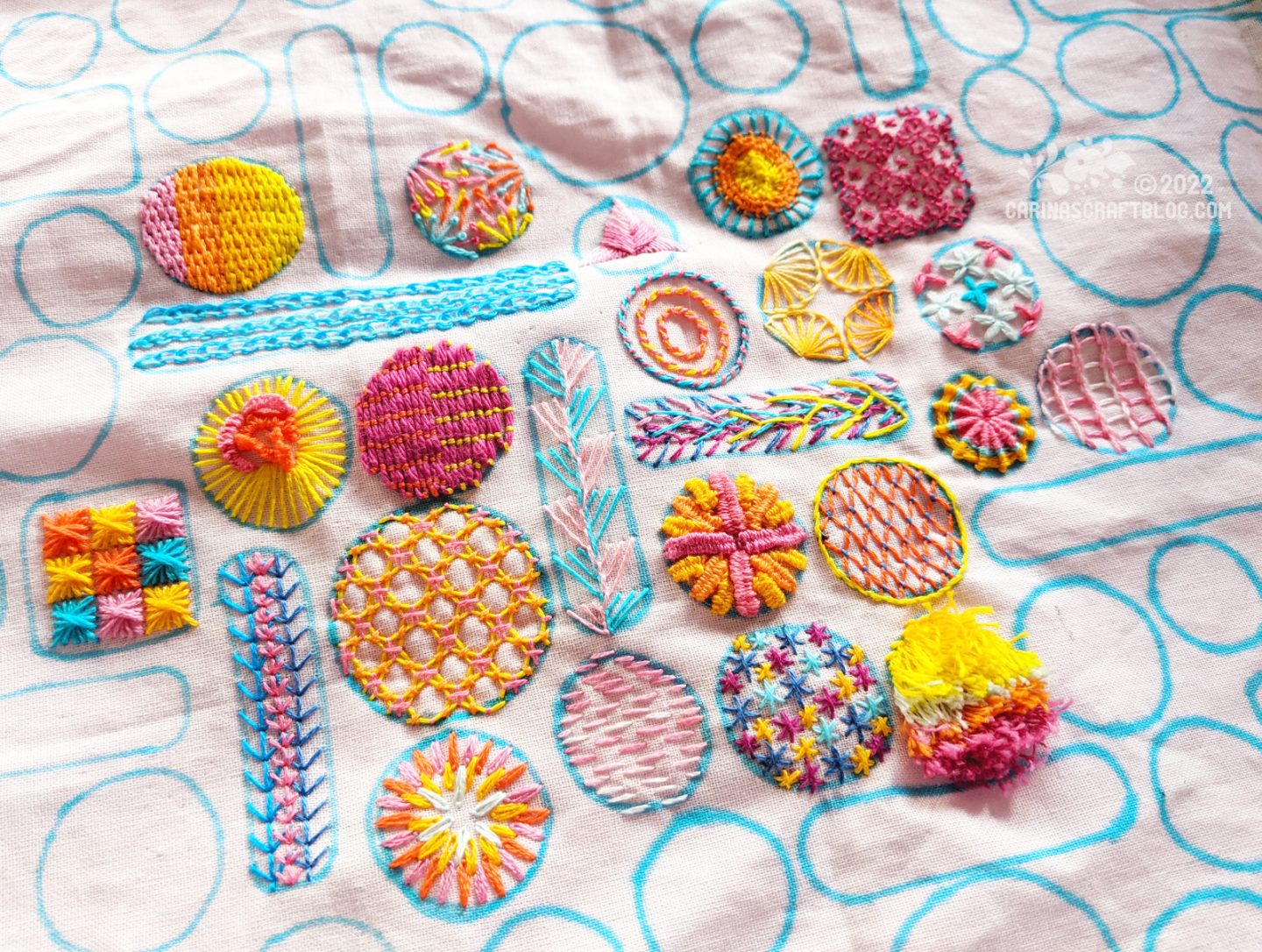 The 24 stitches so far (when I took the picture). Later today I will add the 26th and the project will have passed the first quarter. It feels like the past few weeks have gone past so quickly!
If you want to make a similar project, you can get my template here.