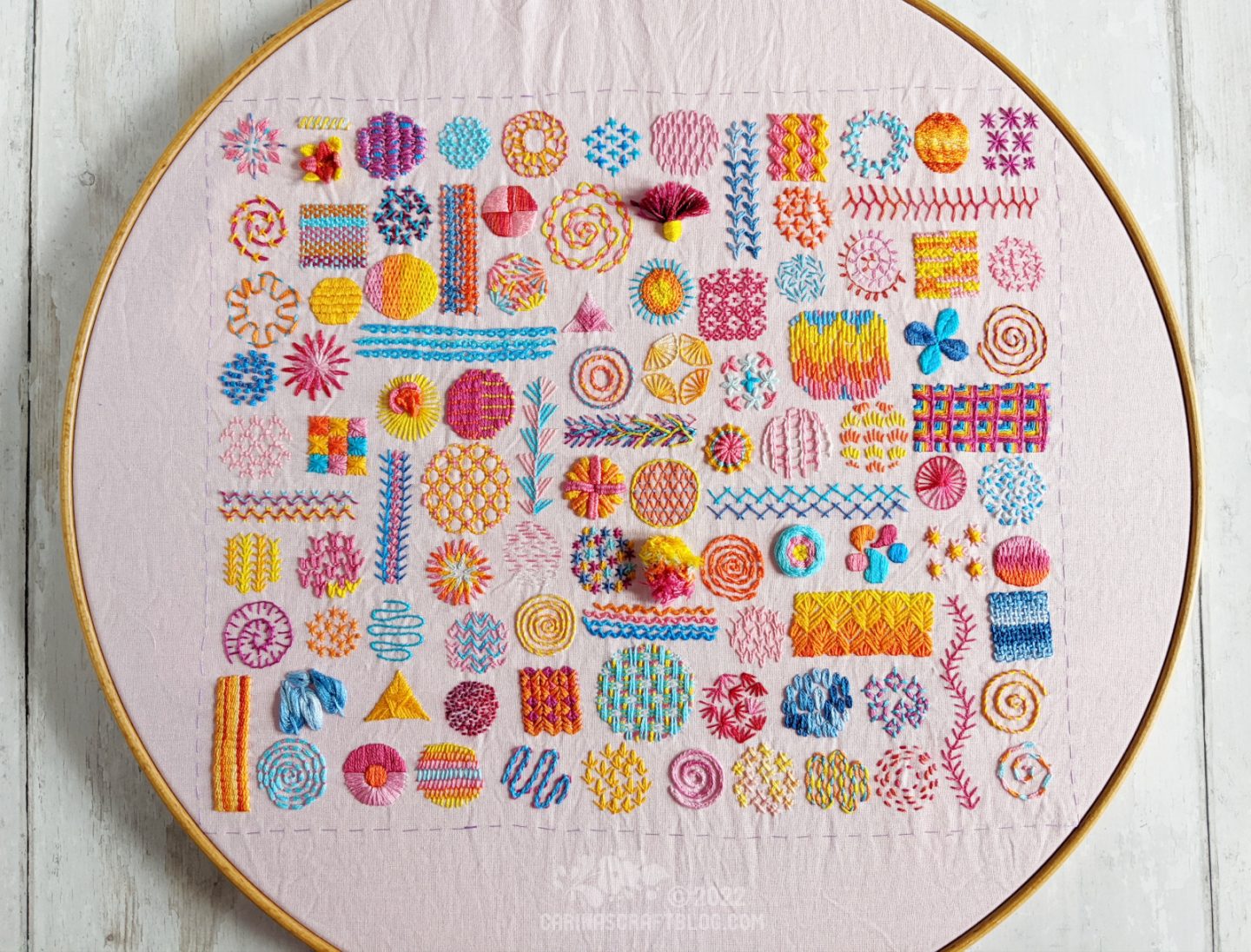 Here it is! The finished 100 Day Sampler! I am chuffed to bits with it! I love how it turned out and I loved learning a bunch of new stitches. Well, I enjoyed most of the stitches. ;-)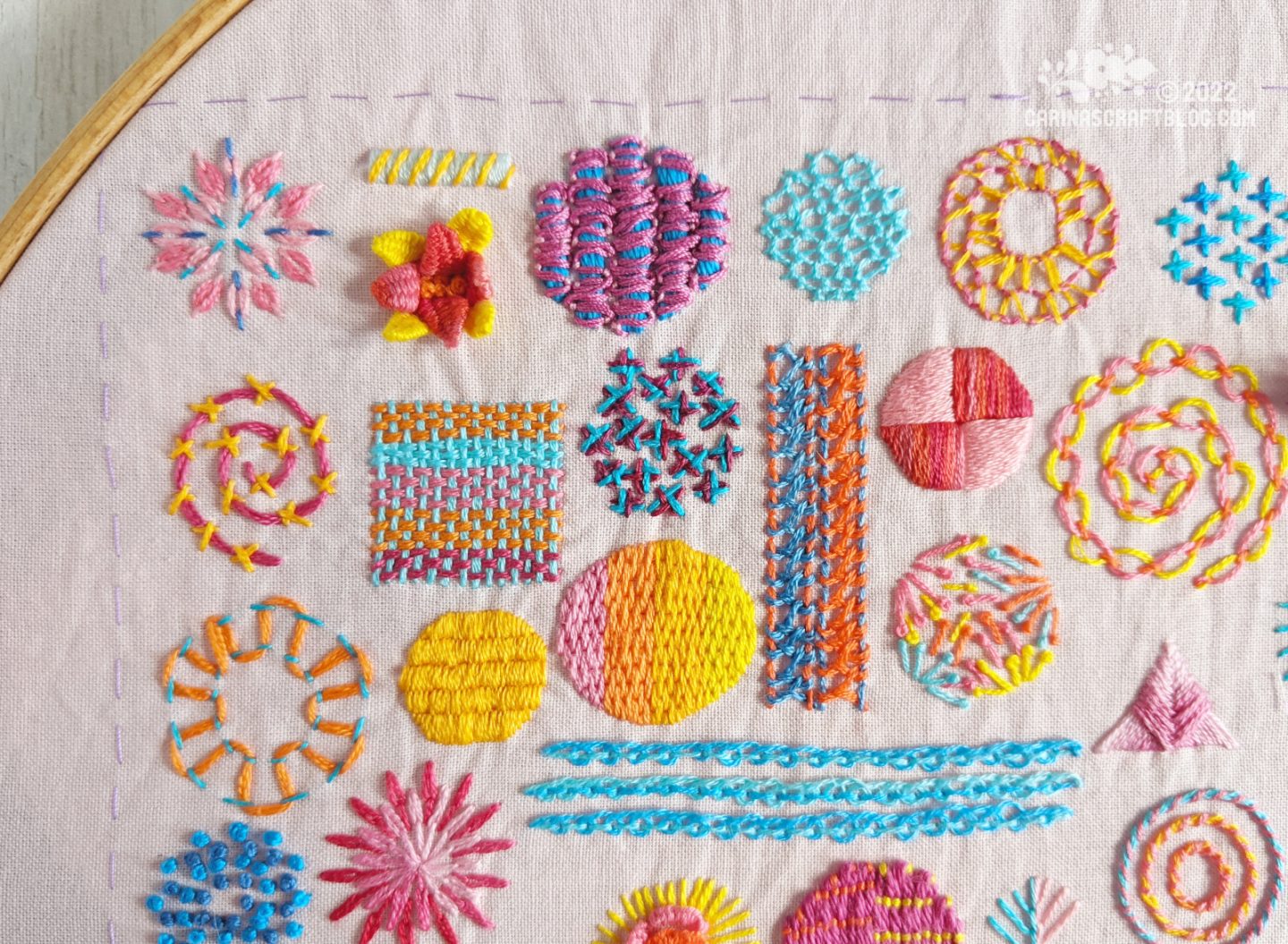 The other day I said that there was a stitch missing or whatever but that I was sure I'd done 100 stitches because that's how many slots there are in the sampler. Well! I checked the sampler again and it looked like I'd only done 99 stitches so I had to add one. Although I was really puzzled because there should be 100 stitches because that's what is in the sampler. So I added that small whipped satin stitch (top row, second from the left) in a spot that was a bit empty. Job done.
This morning I double checked the template and the finished embroidery. There are 100 slots in the template. But there are 101 stitches in the finished sampler! I don't know what's going on?! :-D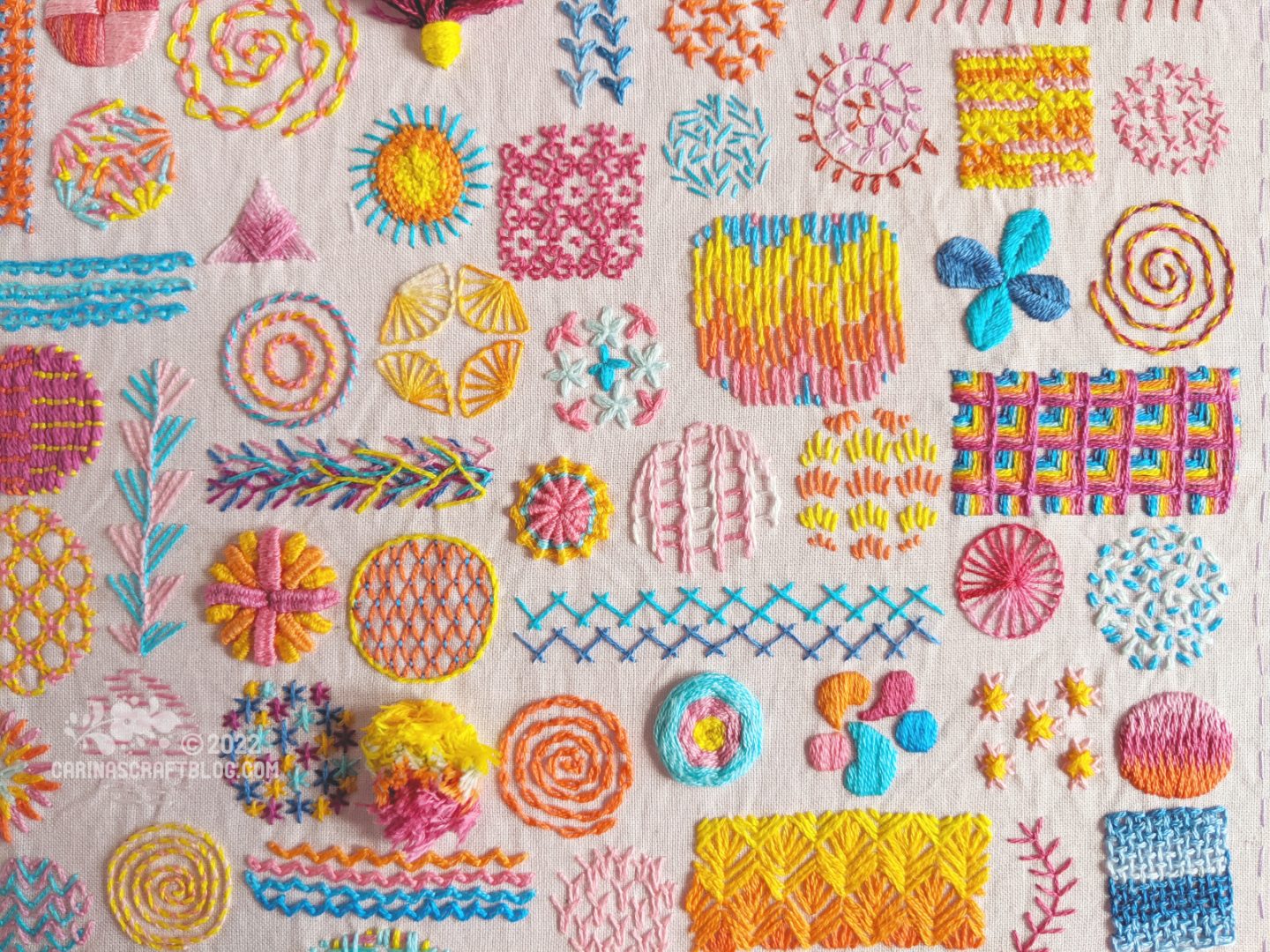 Anyway. Here are a few photos of the sampler. I'll post a full list of all the stitches at some point. Maybe then I'll also figure out why there are 101 stitches!
By the way, the sampler template is still available. With all its 100 slots! :-D