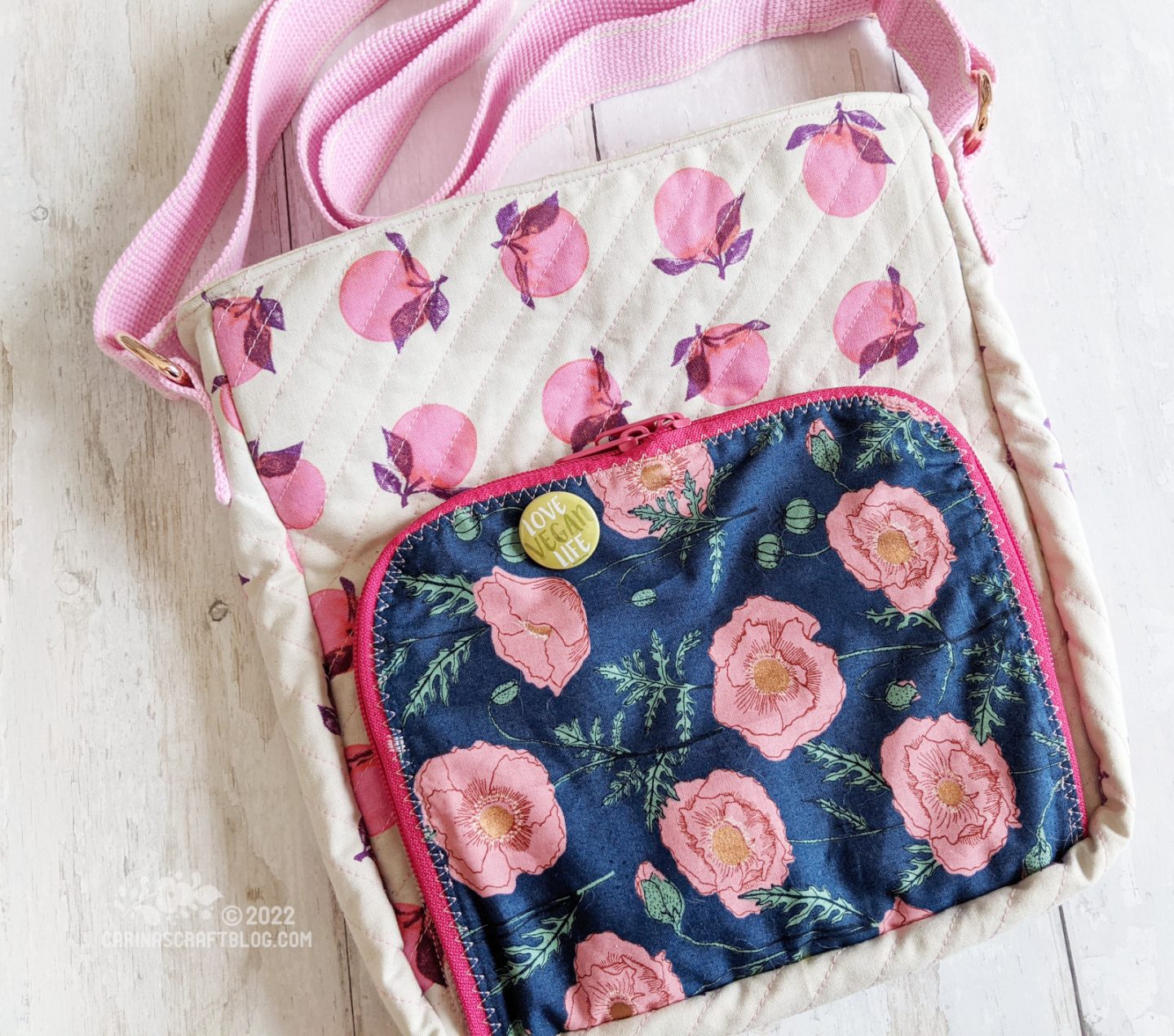 I've wanted to make a new (another!) sketching bag because although I like the one I made last year, it's just a little bit too small. When I saw the Blazingstar bag from Sew Sweetness on Instagram, I was sold, that was the bag I needed to make! :-)
It's not too big, but will fit an A5 sketchbook and a bunch of pens etc. And it has several pockets! I'm really happy with the result and I can't wait to take the bag for a sketching outing.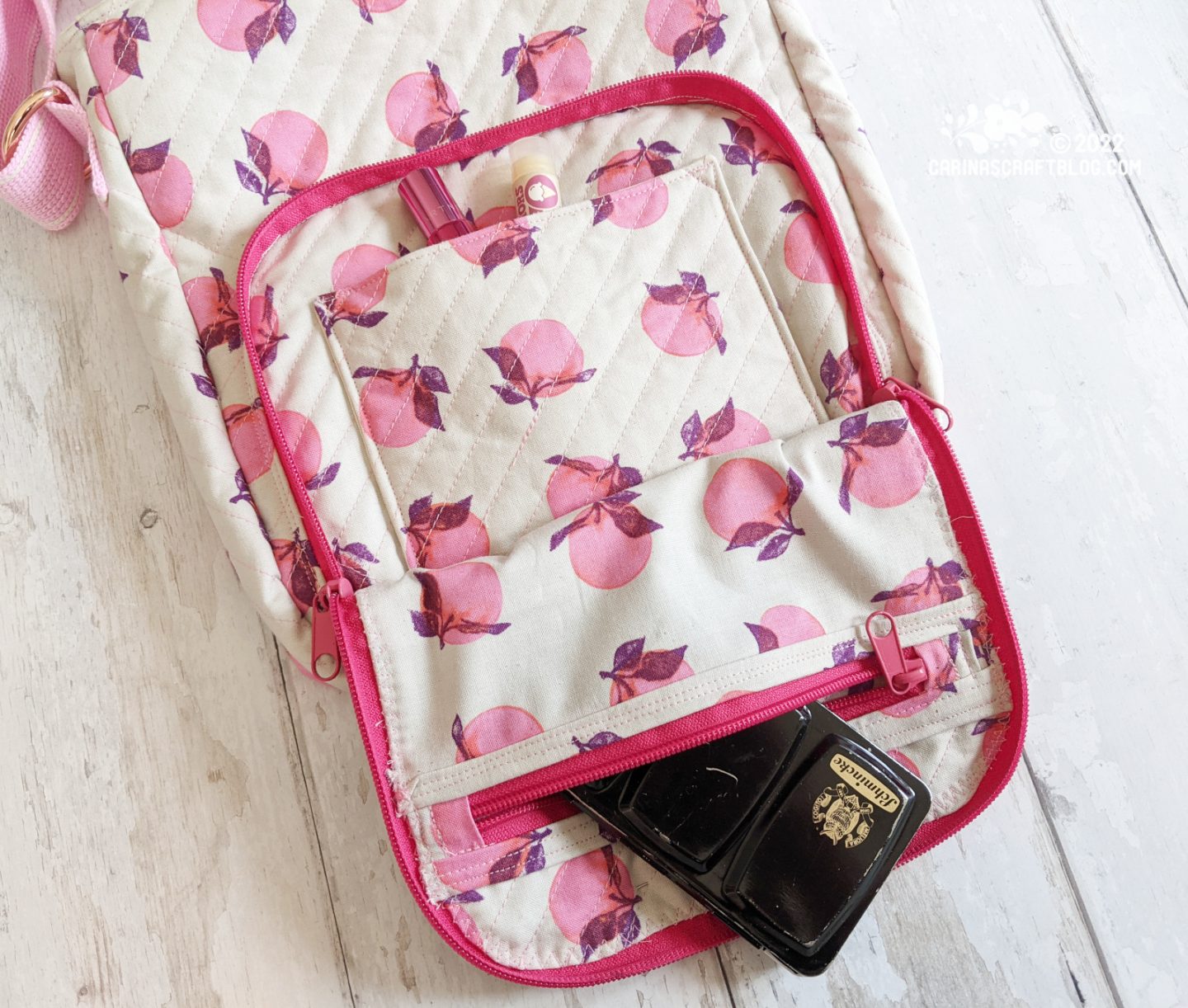 The nifty pocket on the front zips open to reveal two other pockets. The zipped pocket is just the perfect size for my watercolour set. :-)
I love the finished bag but I have to say there were a few things in the construction that had me seriously scratching my head. Some of that may be because certain steps seem confusing until you go through some other steps and then the previous steps make sense. I think it would have helped to have some text to that effect. Or maybe it's just me… ¯\_(ツ)_/¯
Anyway, I don't think I'd recommend this pattern to a beginner.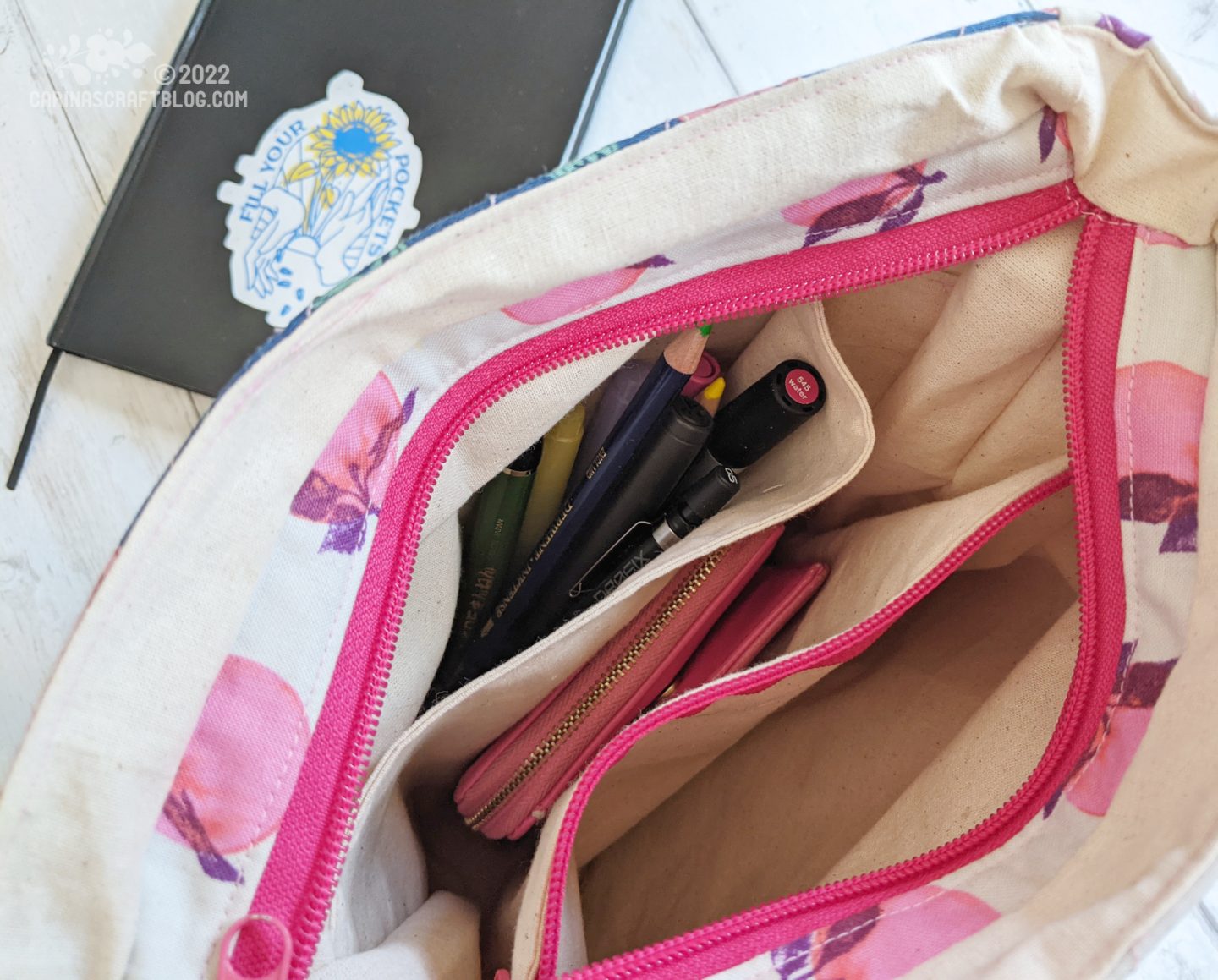 The inside of the bag has two pockets, one with a zipper. Plenty of storage for my sketchbook, pens and brushes and other bits and pieces.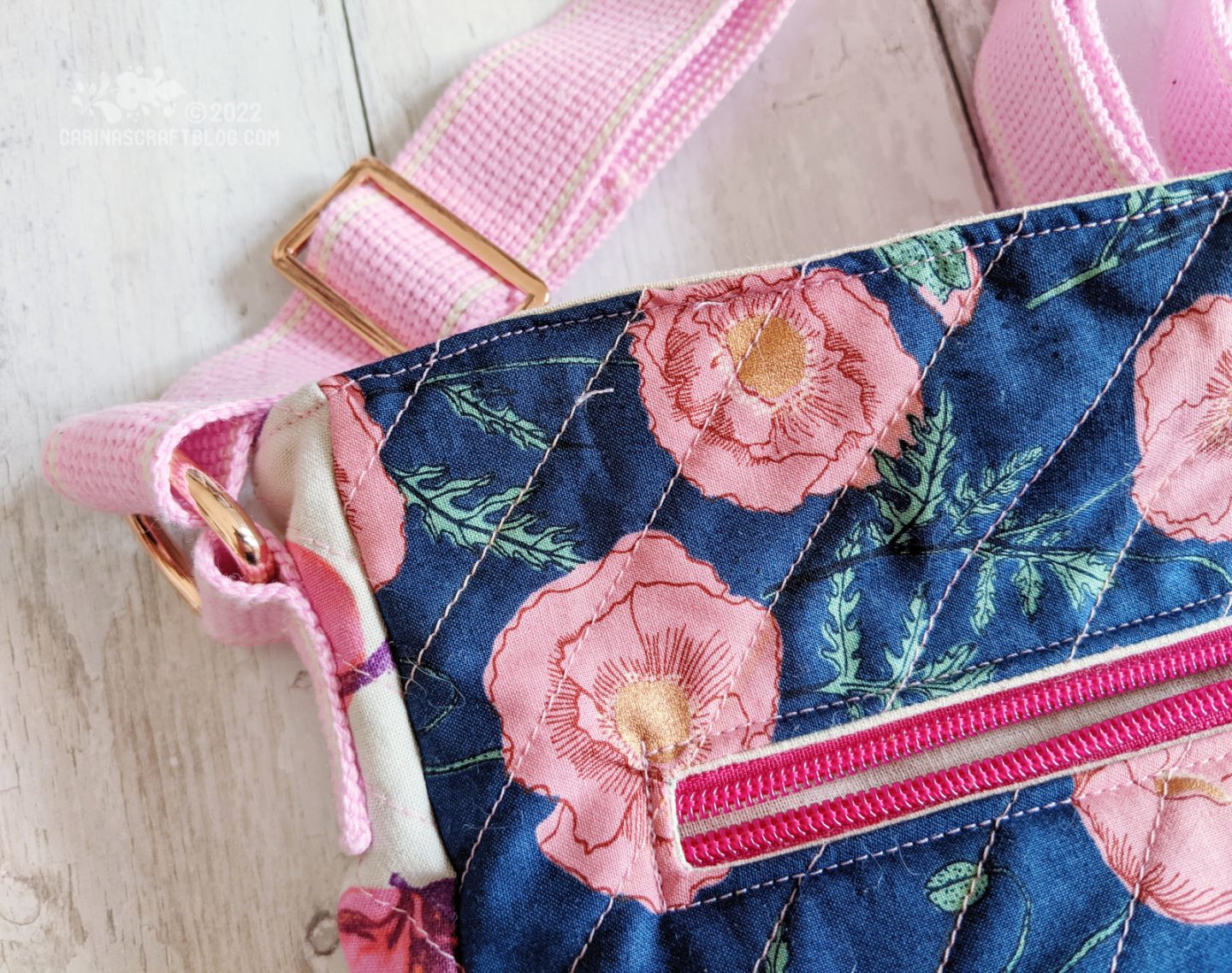 Please take a moment to admire how well the hardware matches the metallic accent in the dark blue fabric! I hadn't planned it that way so I'm really pleased with that. :-)
The main reason for the contrasting pocket on the front is that I had plenty of the fabric left over from the back. And with the contrasting front pocket I also didn't need to worry about matching the pocket pattern to the main body. :-D
I picked this dark blue fabric for the back because the back will rub against my leg. I often wear jeans and they can rub blue dye onto lighter bag fabrics. Even after the jeans have been washed loads of times. I figured the light coloured fabric would be a magnet for jeans rubbing on to it!
Materials: the apple fabric is a Cotton & Steel design from a few years ago; the dark blue fabric is Unruly Nature Icelandic Poppies Bluebell Metallic by Jen Hewett for Ruby Star Society. I got it from Sew Hot. The pink webbing is also from Sew Hot. The hardware and zipper is from various sellers on eBay.