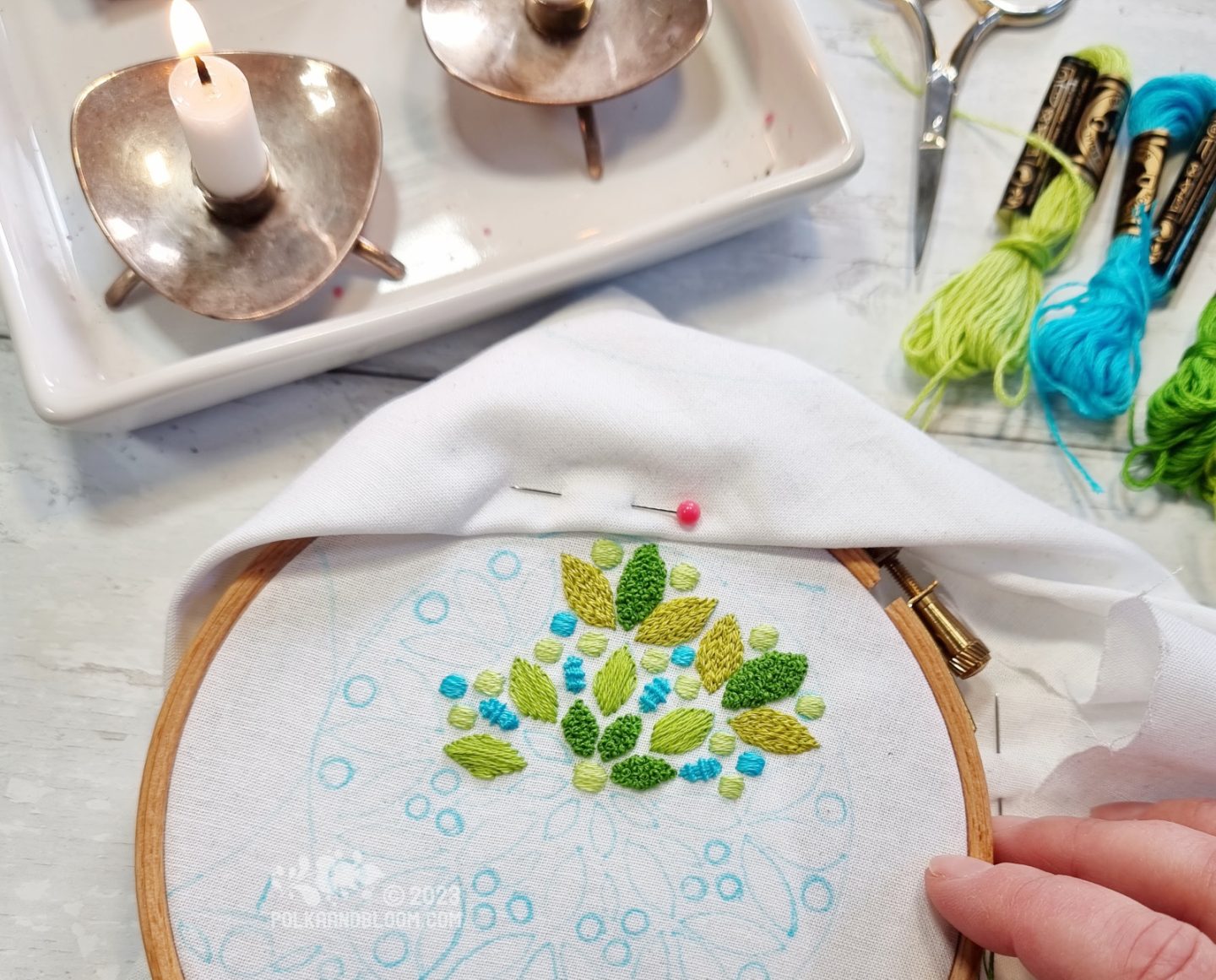 Hello! I am very excited that the 2023 Wheel of The Year Stitchalong is just about to officially start! I have been planning this for several months. At first I was going to do naturalistic (ish) motifs like last year but I decided that it would be better to do something different. I didn't want to just sorta repeat the designs from last year.
So this year's motifs are mandala inspired, with A Plan for the colours and stitches. I am very excited to see it all come together outside of my head! But of course I'll have to wait until the end of the year to see the final result. :-)
As you can see I have started a little bit on Imbolc the first motif in the stitchalong. I wanted to share some ideas for the stitches and colours (although there is no rules that you have to use the same as me if you join us.)
This is what is included in the stitchalong:
Template for the finished design.
Eight mandala inspired motifs.
Three sizes of each motif.
Colour and stitch suggestions.
Stitch tutorials.
Access to a dedicated stitchalong membership area.
Last year I simply emailed the motifs to the members of the stitchalong but I think it will be nice to have the membership area to share them. And other things like tutorials. Perhaps some videos of me waffling on about stitches or whatnot. :-)
Join the 2023 Wheel of The Year Stitchalong here and you can get started on the Imbolc stitchery straight away. Save 10% until February 2nd with this code: IMBOLC10.