I finished this sampler on January 10th, not too bad for a project that was supposed to be a daily sampler project for December. :-)
I am really happy with how the sampler has turned out, despite some of the shapes being a bit awkward for the stitches I chose for them. And maybe the distribution of 'open' and 'closed' stitches could be a bit better, but hey-ho. I enjoyed the stitching and that was the main thing.
The template design is inspired by La Passacaglia quilts, which you may be familiar with. I love the look of those but I don't think I'd have the patience to make one. I started a hexagon EPP quilt 10 years ago and let's just say it is currently not even big enough for a cushion cover! :-D
My favourite thing about the sampler is probably the woven stitch in the middle. I really like doing the woven stitch. And I suspect that I would really live weaving. I have been seriously considering buying a small loom but I'm not sure I'd have the time to properly get to know a brand new craft. Maybe in a few months if I'm still feeling kinda obsessed…
If you want to make a sampler like this, buy the template/pattern here. It includes a list of the stitches and colours I used and the template in four sizes.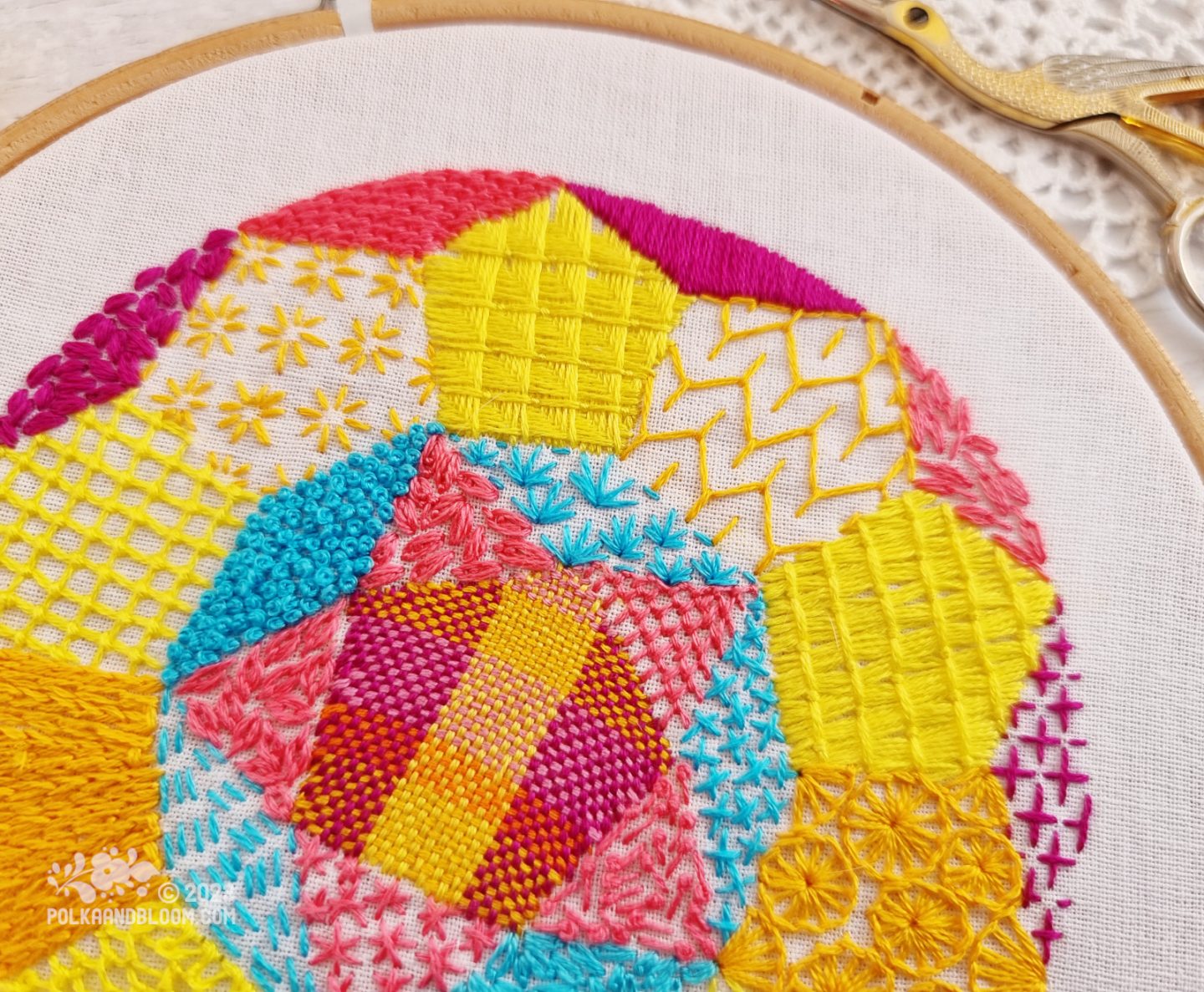 Just look at that woven stitch… *heart eyes* I'm also rather partial to the single colour battlement filling/couching stitch. It's the filled hexagon at the top. It has a very nice 3D effect.