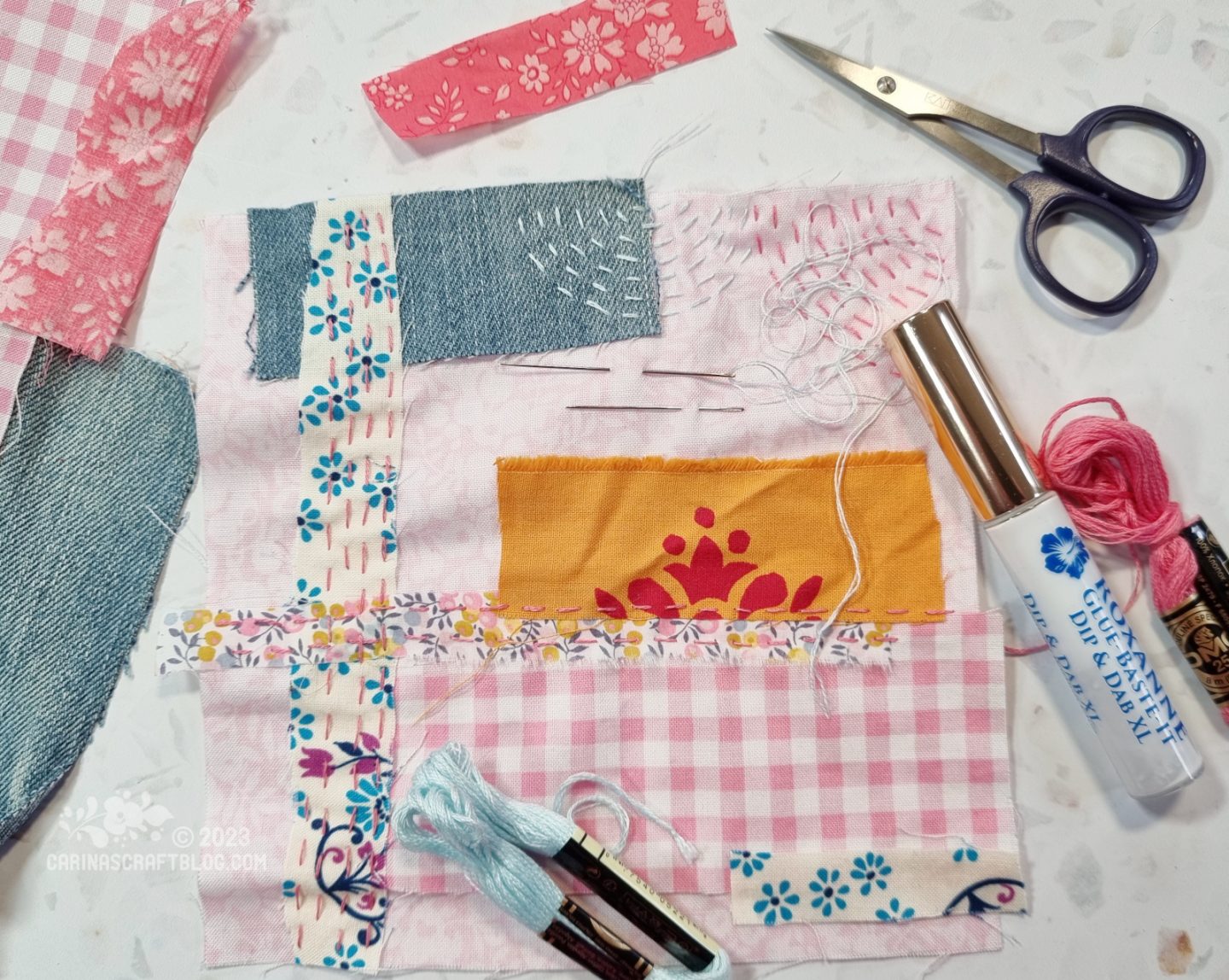 The 100 Day Project starts today! I'm so excited! I like doing long term projects like this and I'm raring to go. Especially because this time others have joined "my" project and will be making textile pages using various prompts I am making for us. I'm looking forward to seeing how the others interpret the prompts.
You can join too if you fancy a bit of daily-ish hand stitching over the next 100 days. It's going to be so much fun! :-)
Our first prompt is this simple slow stitching page. I love slow stitching. It doesn't have a purpose other than to be pretty and be a place where you can stitch and it doesn't have to look like anything specific and there is no right or wrong way to do it.
As soon as I'm done typing this, I'm going to join Blake on the sofa and add some more stitching on this. Just simple running stitch. Gently rocking the needle and thread through the fabric… :-)