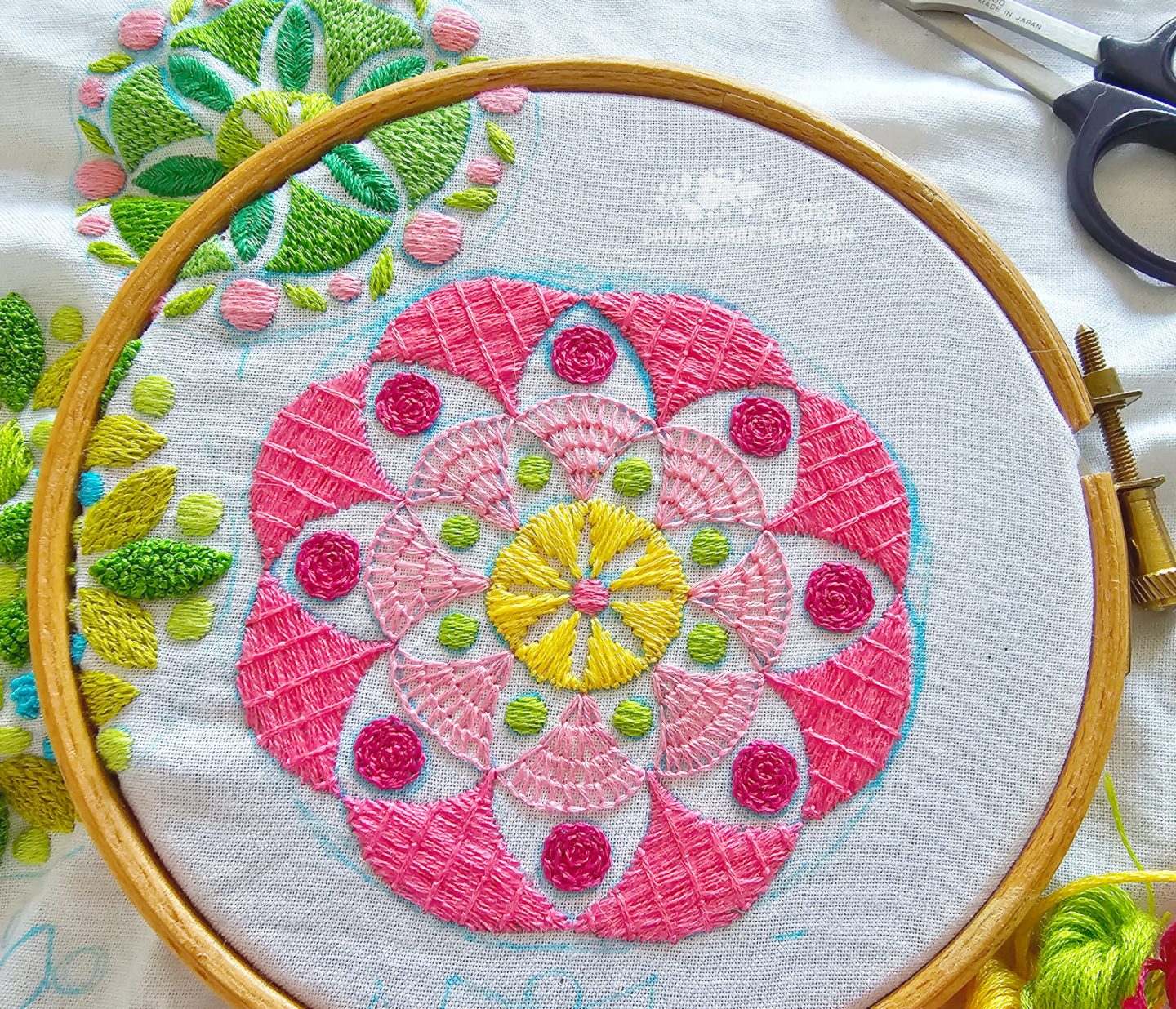 I'm happy to finally have finished the Beltane motif in this year's Wheel of The Year embroidery. It took a bit longer than I had hoped, but my right thumb is playing up and I have to take it easy with embroidery. Instead I have been making some mini quilts. But that's for another post. Back to Beltane! :-)
I am very happy with how it turned out. Some nice textures. I especially like how the circles filled with chain stitch look a bit like tiny roses.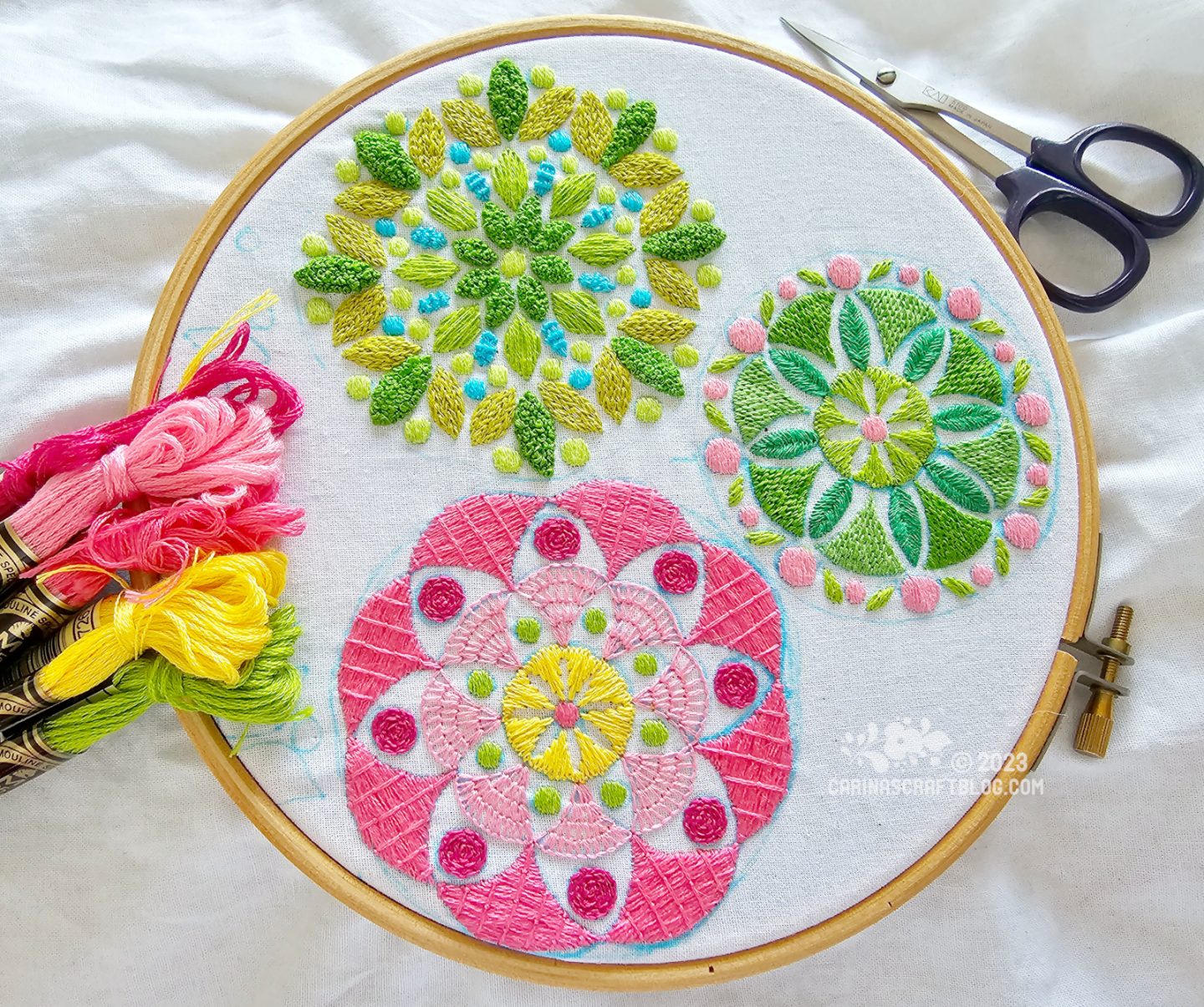 Here is Beltane with Imbolc and Spring Equinox. I am very, very happy with how they are looking together. Until I stitch them, I can only imagine how they are going to look. Individually and together. It is very exciting to see it develop. A bit like developing a paper photograph, except that this 'image' will take almost a year to develop… :-)
If you want to make your only Wheel of The Year embroidery, join the stitchalong here. With each motif I also share a video with tips and tutorials for some of the stitches.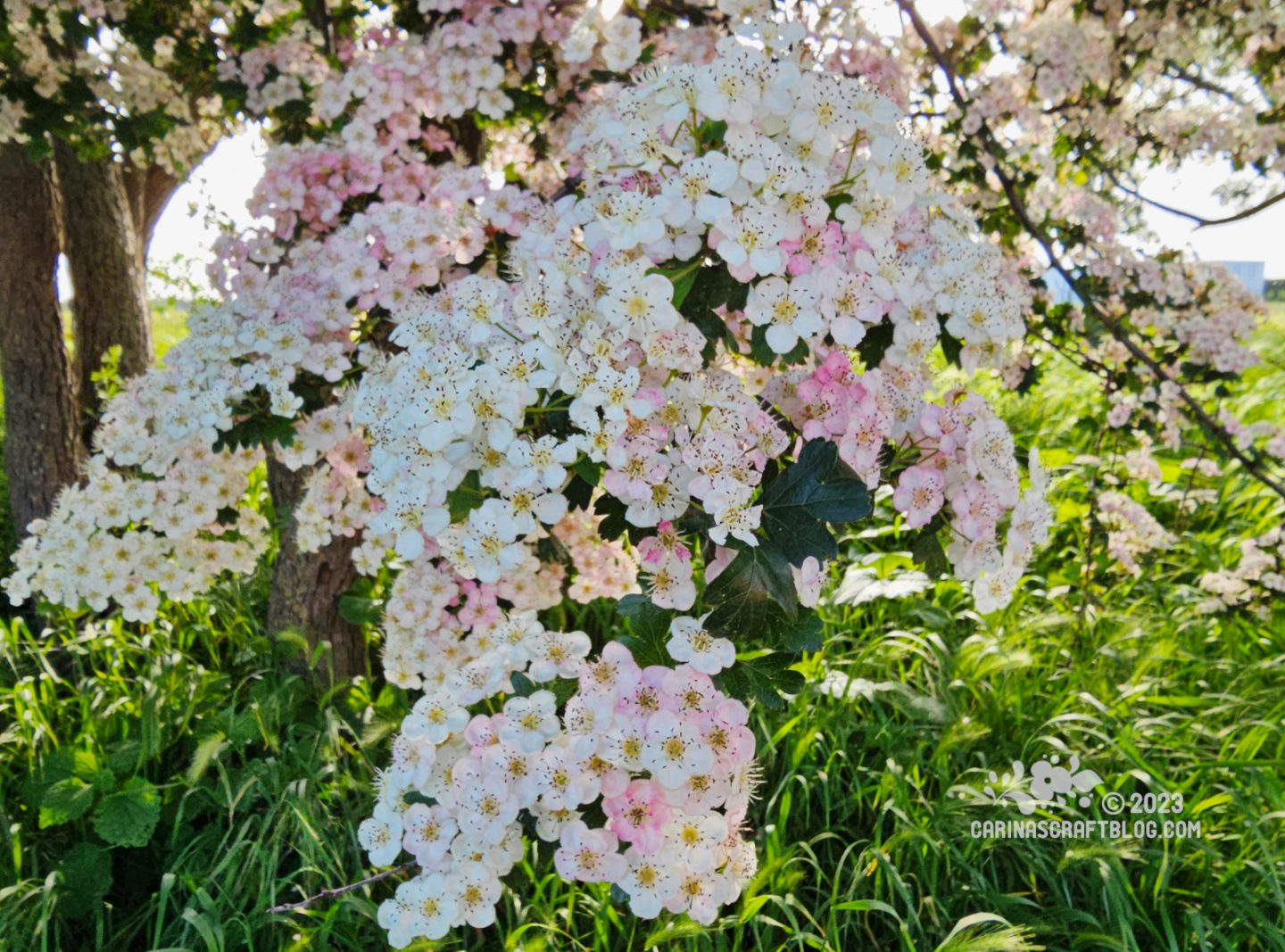 From my morning walk with Blake. The hawthorn blossoms are turning pink. It is very beautiful. But sad too because it means that the hawthorn blossoms are almost finished. It was a bit windy this morning and standing under the hawthorn trees there was a flurry of blossoms, with a few drifts forming against clumps of grass. Quite magical in the morning sun with birds singing… :-)