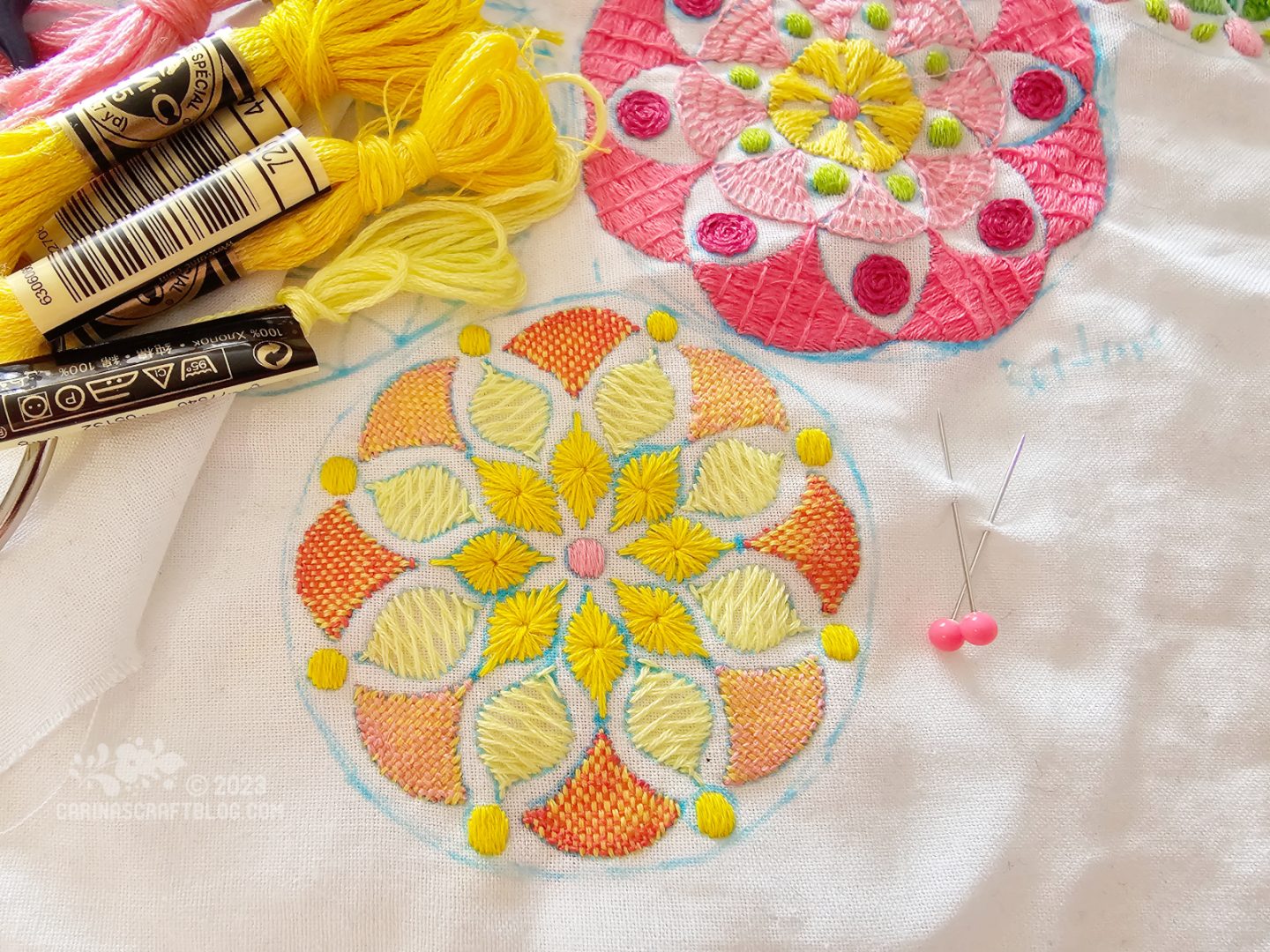 The finished Summer Solstice in the Wheel of The Year pattern. Although yellow isn't one of my favourite colours, it does make me happy to look at those sunshine colours!
And in a way it is fitting that yellow is the dominant colour in this motif. I finished it while watching Tour de France (when I didn't have energy to do anything else because I was recovering from Noro virus. Not a fun time!) And a Danish rider won it this year (for the second time in a row!) and the lead rider/winner wears a jaunty yellow outfit. :-)
Next week it is time for the next festival in the Wheel of The Year. You can join here if you want to take part in the Wheel stitchalong. Every 6-7 weeks we add another motif to the embroidery in a slowly paced fashion. :-) With every motif I share a video with stitch tutorials/tips & tricks.