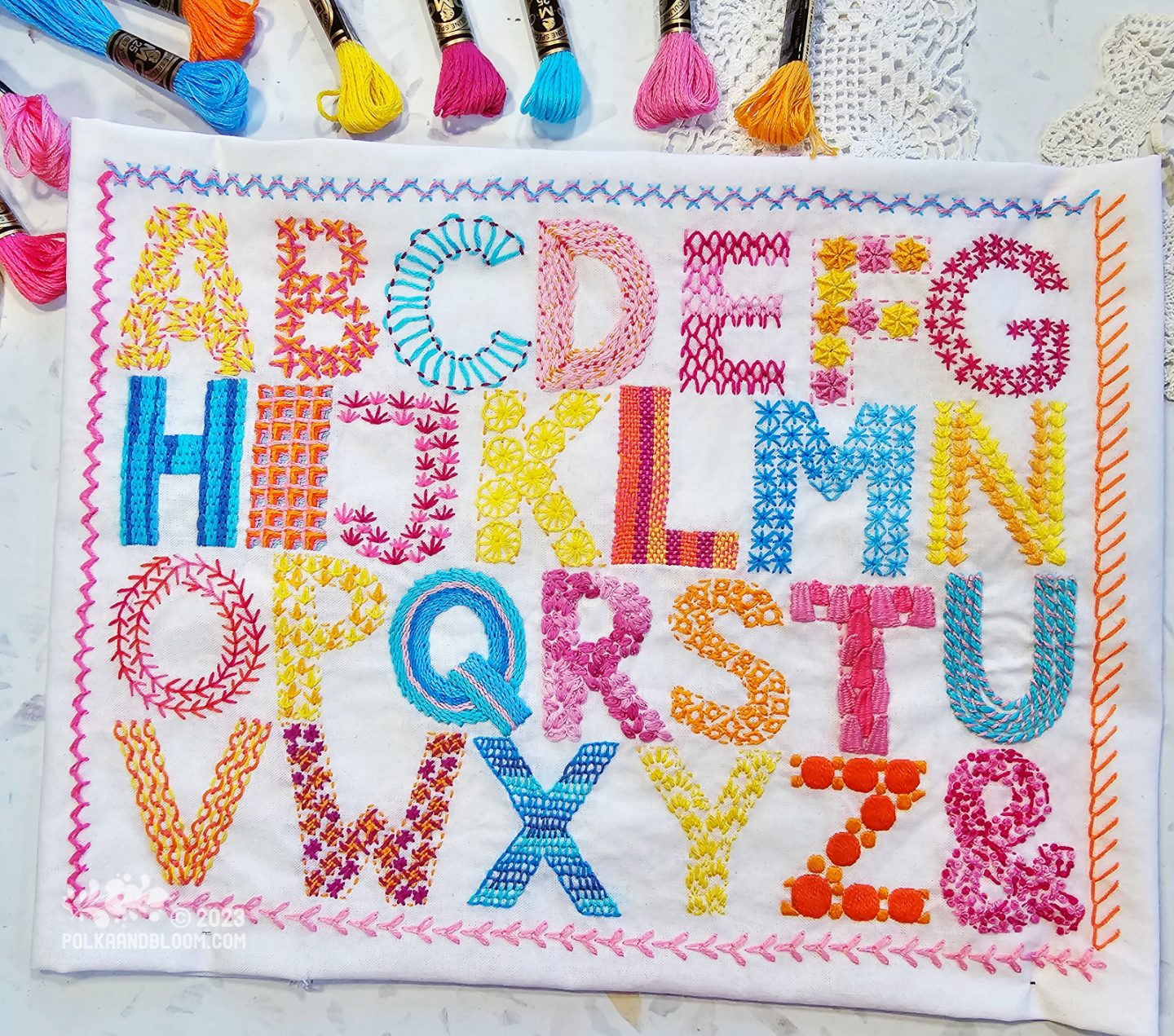 So I had a bit of a change of mind with this pattern. I have been meaning to share some stitch tutorials on YouTube and since a lot of those stitches are included in this sampler pattern, it seemed silly to record the same tutorial twice. So I decided to just put the videos on YouTube and the pattern is available on its own (with a couple of extra videos).
You can buy the Alphabet Stitch Sampler pattern here.
In the YouTube videos I show how to do the stiches but also how they may need to be adapted slightly to the letters in the alphabet. It is often the case that you need to adapt a stitch when working a pattern (not just this pattern) and that is one of the fun things about embroidery. :-)
The videos will be released two at a time, every Tuesday, over the next 15 weeks so you can use them as a self-paced stitchalong if you like. The first video is available already.
I started a second sampler to show the stitches in the videos so I am looking forward to complete that in the coming weeks. Is it weird that I am excited about stitching the although I have already done one? :-D
Have a great weekend! x Carina