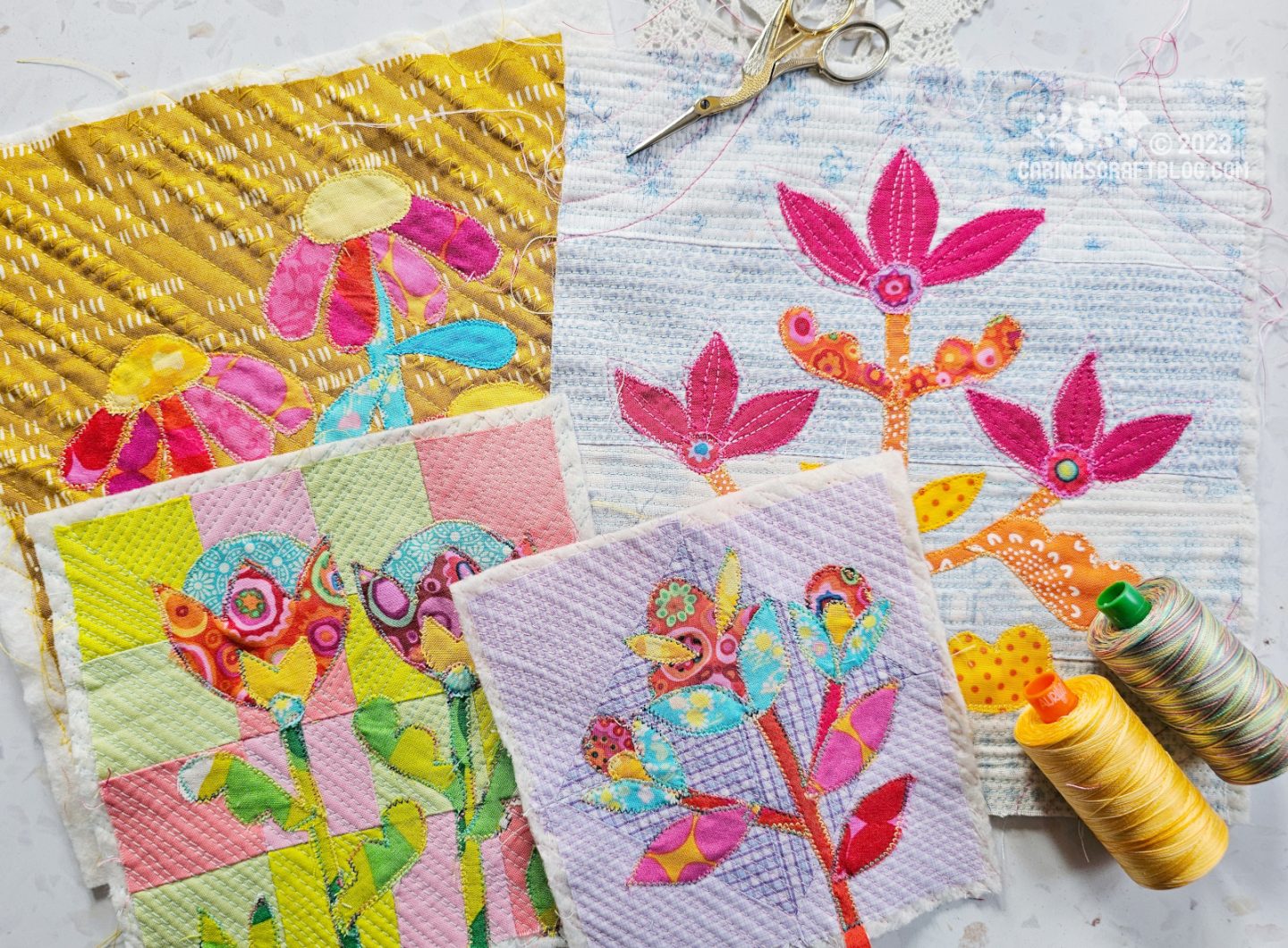 More flowers of the (machine) appliqué kind. I am having fun making these! Despite the fact that I still have to limit my hand sewing time a bit, so it's all stitched on the machine. But why not see what kind of fun I can have with that? :-)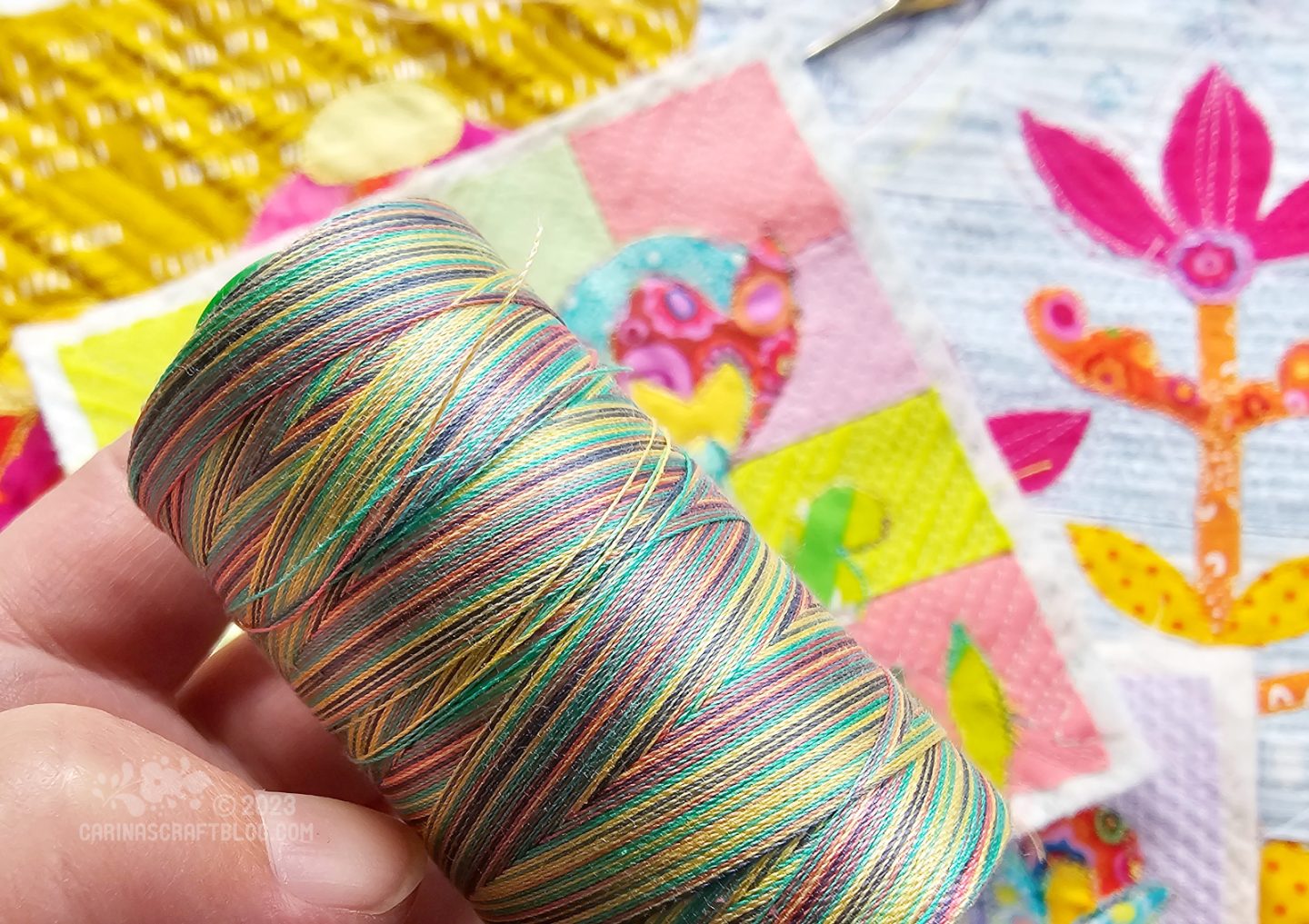 I am in particular enjoying using this Aurifil thread on multi coloured flowers. Sometimes the yellow colour lines up with a yellow section of fabric and sometimes it doesn't! I like how random it is and I think it actually helps too give extra energy to the appliqué.
If you want to try this thread yourself, it is Aurifil 3817, called Marrakesh. It is available in 12wt, 28wt, 40 wt, 50 and stranded embroidery thread.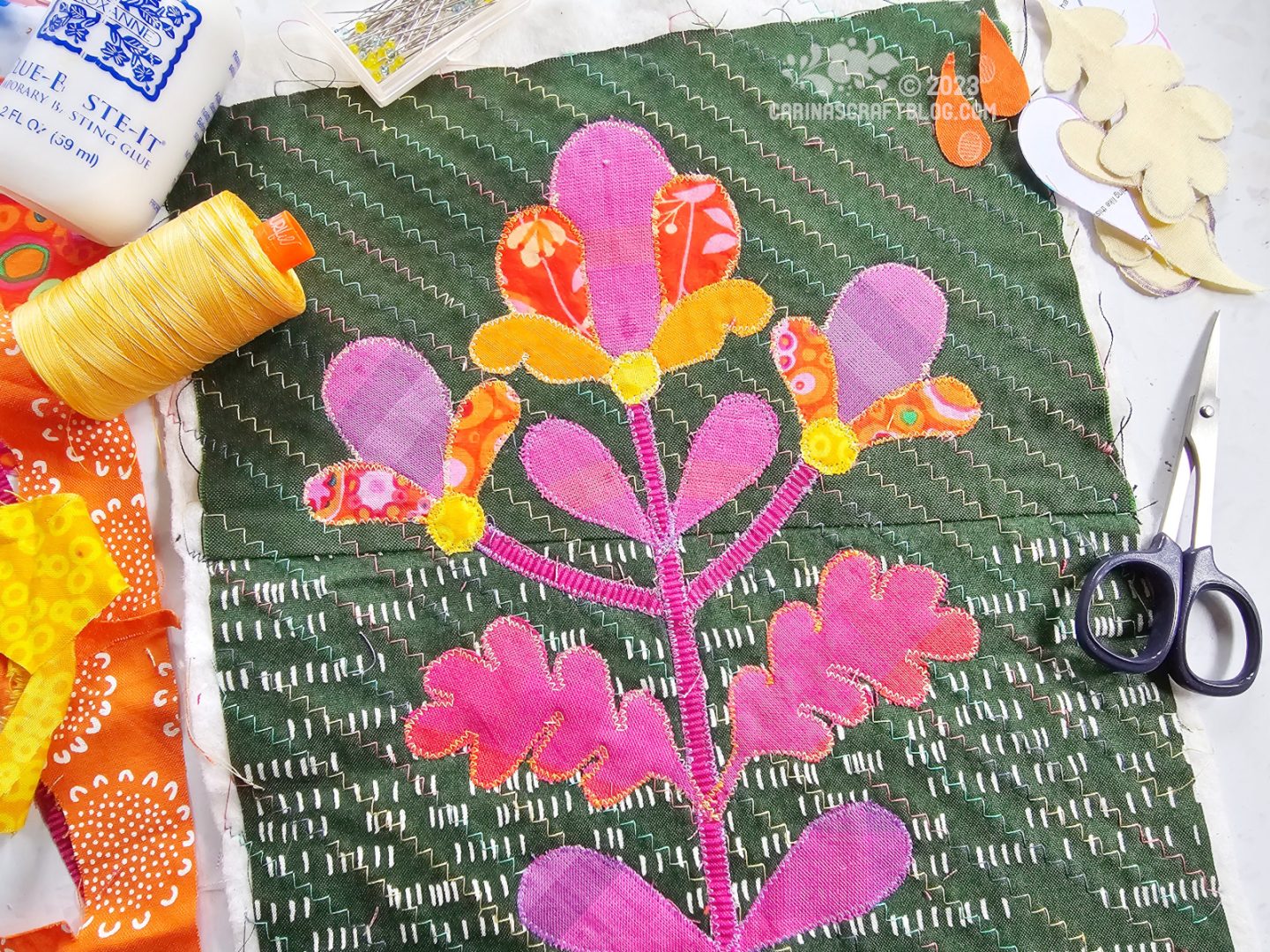 I really like the contrast between the variegated yellow (Aurifil 4658, Limoni di Monterosso) and the magenta in the fabric. Zingy! :-)
Not 100% I'm loving the background. Atleast not the bottom half. It's kinda drawing too much attention to itself…
I've been thinking about what to make with all these appliqué flowers I have been making. With these, and a bunch I stitched by hand, I have amassed quite a lot. But an idea has taken shape, now I just need to make it happen! :-)