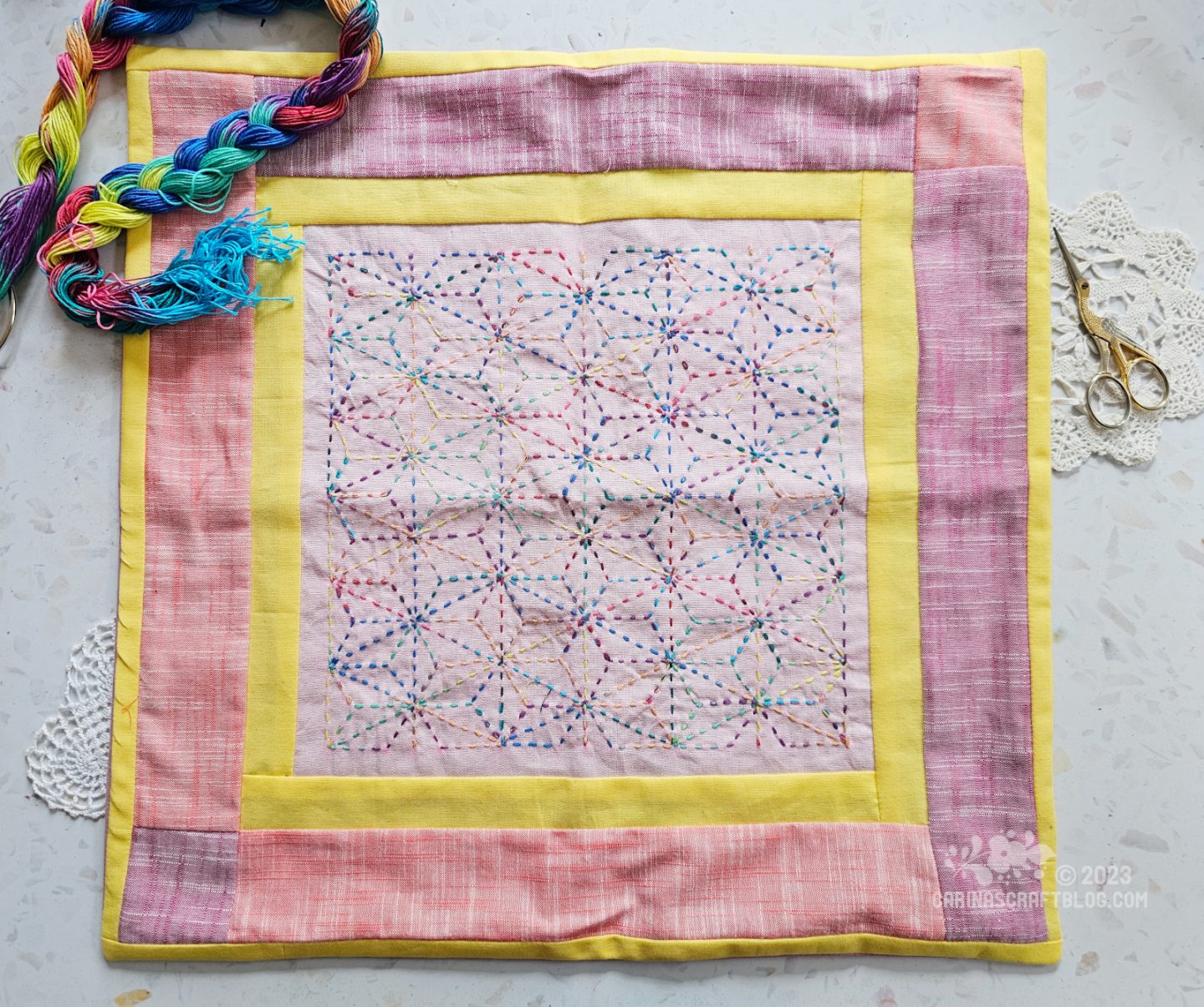 I tried sashiko stitching a little while ago and I have turned the finished stitchery into a cushion cover.
I love that stitching pattern, the Asanoha (hemp leaf) pattern. So pretty. My understanding is that you can change the dimensions of it, both overall size and make it 'flatter' or taller. Lots of room for experimenting with just that one pattern.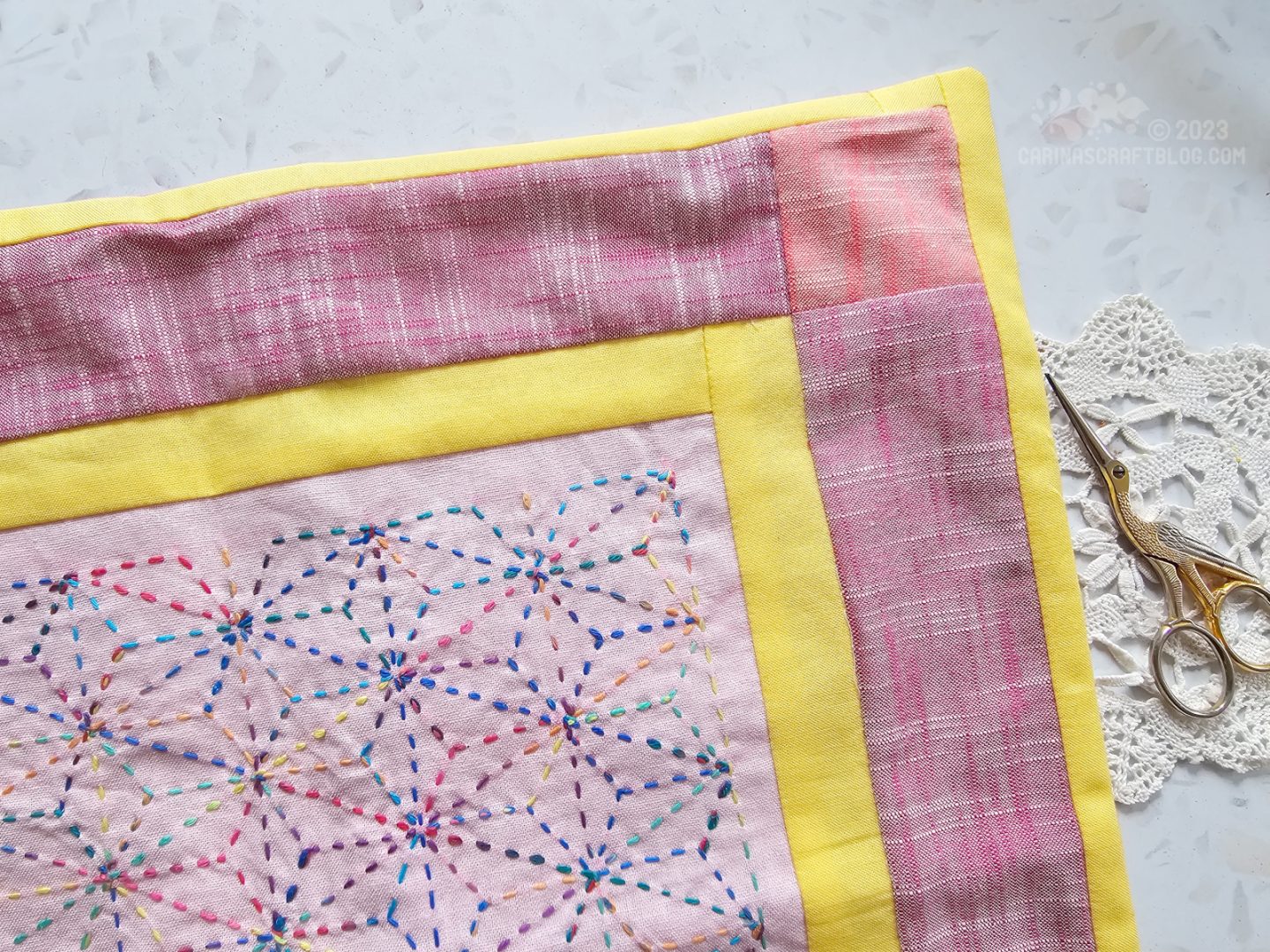 I framed the sashiko stitchery in a sort of log cabin design. Although it has blocks at two of the corners. This is not at all because I cut one of the strips too short. Nope, totally added those blocks on purpose. :-)
I like how it turned out, with the yellow accent. The pinkish colours in the border are Manchester yarn dyed fabric from Robert Kaufman. I think its texture goes really nicely with the stitching.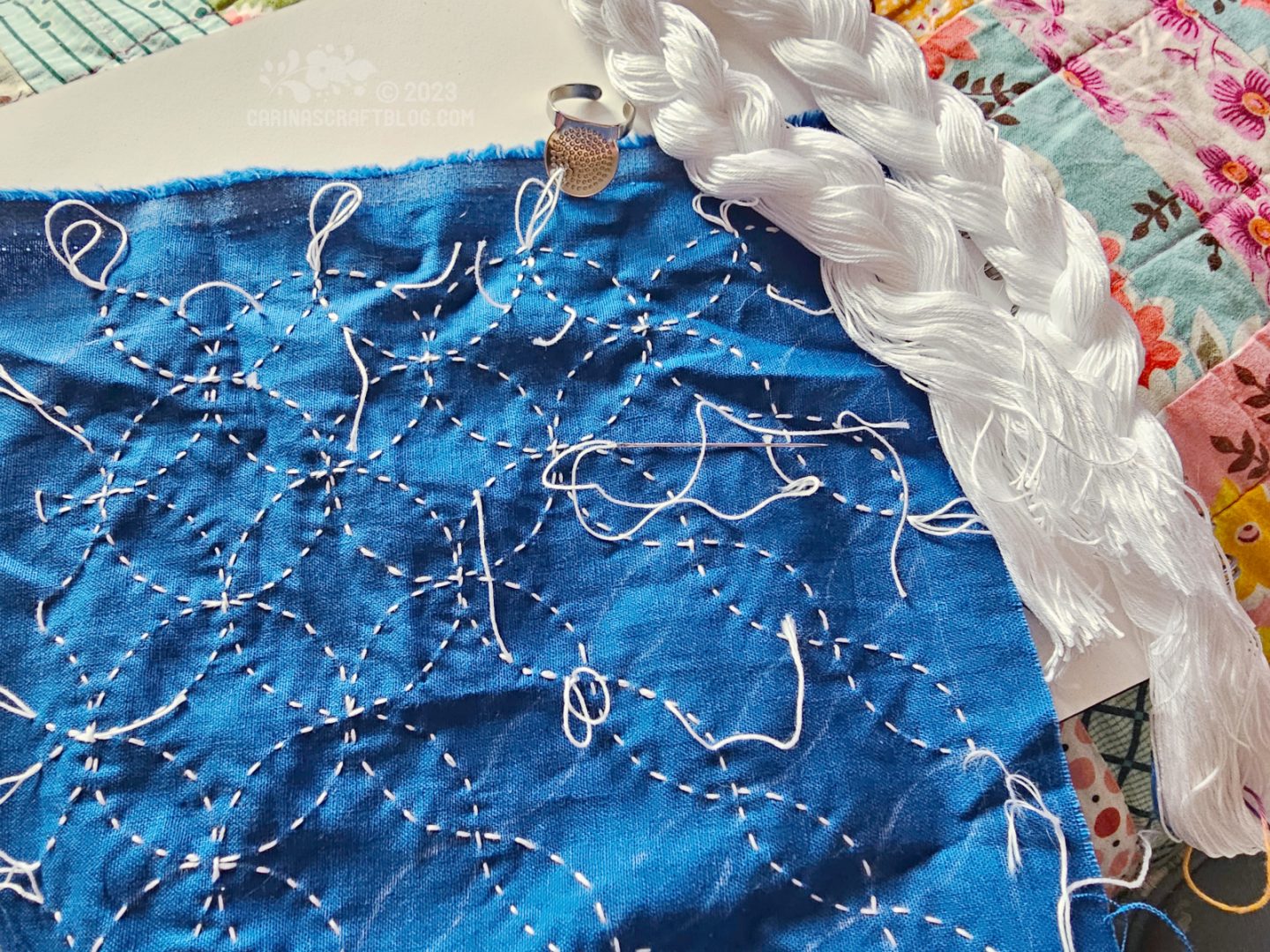 I have been working on another sashiko stitchery, using the Shippo-Tsunagi (seven treasures) pattern which is also really pretty. Again it would be interesting to experiment with the dimensions.