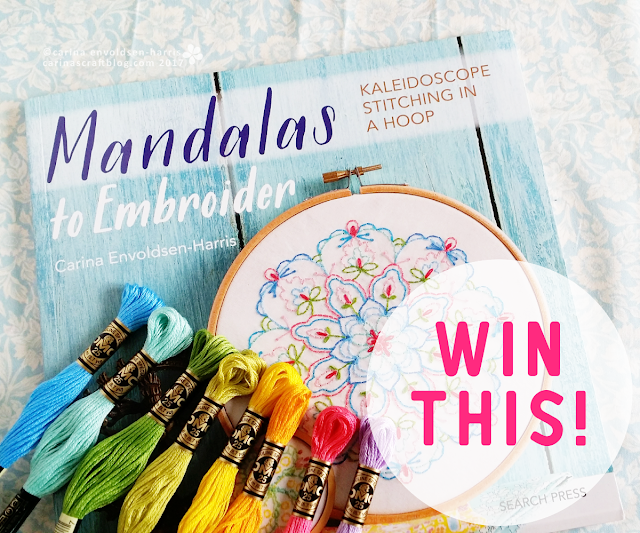 Hello friends, it's time for a giveaway of my new book! Yay!
One winner will receive a copy of the book and the DMC threads you see in the photo. A shout out to DMC for supplying the threads I needed for the book (thank you!!). I had a bit leftover so I put them aside to use in this giveaway. The amazing this is that I actually remembered where I had put them for safe keeping! ;-)
Anyway, on with the giveaway!
RULEZ for entering:
♥ Leave a comment* answering this question: My favourite thing/motif to stitch is…? (You must answer this question to enter!)
♥ Only one entry per person.
♥ Anyone can enter, as long as you have a terrestrial mailing address.
♥ Make sure there is a way for me to get in touch with you if you win. Whether that's your IG or Twitter name, link to your blog or just type your email address.
♥ The giveaway closes on Tuesday, November 28 at 8 PM UK time.
♥ The winner will be announced on the blog on Thursday, November 30.
***The giveaway is now closed for entries.***
*Comments have to be approved by me before appearing on the blog, so please don't be worried if your comment doesn't show straight away. I may be asleep or walking the dog when you make your entry. ;-)
. . . . . . . . . . . . . . . . . . . . . . . . .