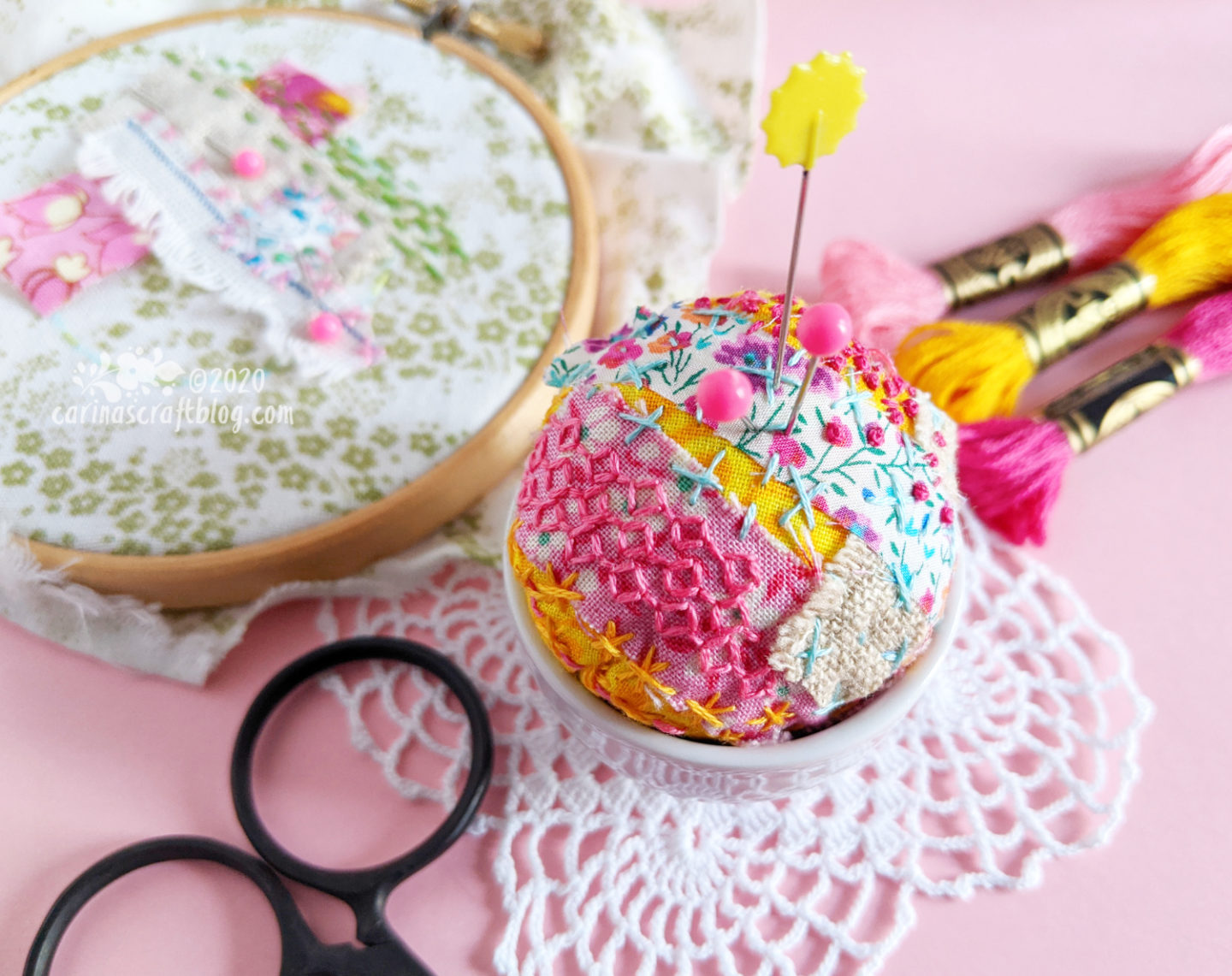 On February 22nd I am teaching a slow stitching pincushion class at The Village Haberdashery. I can't believe I haven't mentioned this already!! Like why?!!
The class is suitable for beginners and anyone who just wants to spend a few hours making something pretty for themselves or someone else. These little pincushions are one of my favourite things to make at the moment. Perfect for using up all my little scraps. Am I the only one who saves pretty much every tiny scrap of fabric? :-D
Sign up here for the class, it's in West Hampstead in London. All the materials will be provided but you are very welcome to bring any treasured scraps or old egg cups!
I hope to see you there! xC