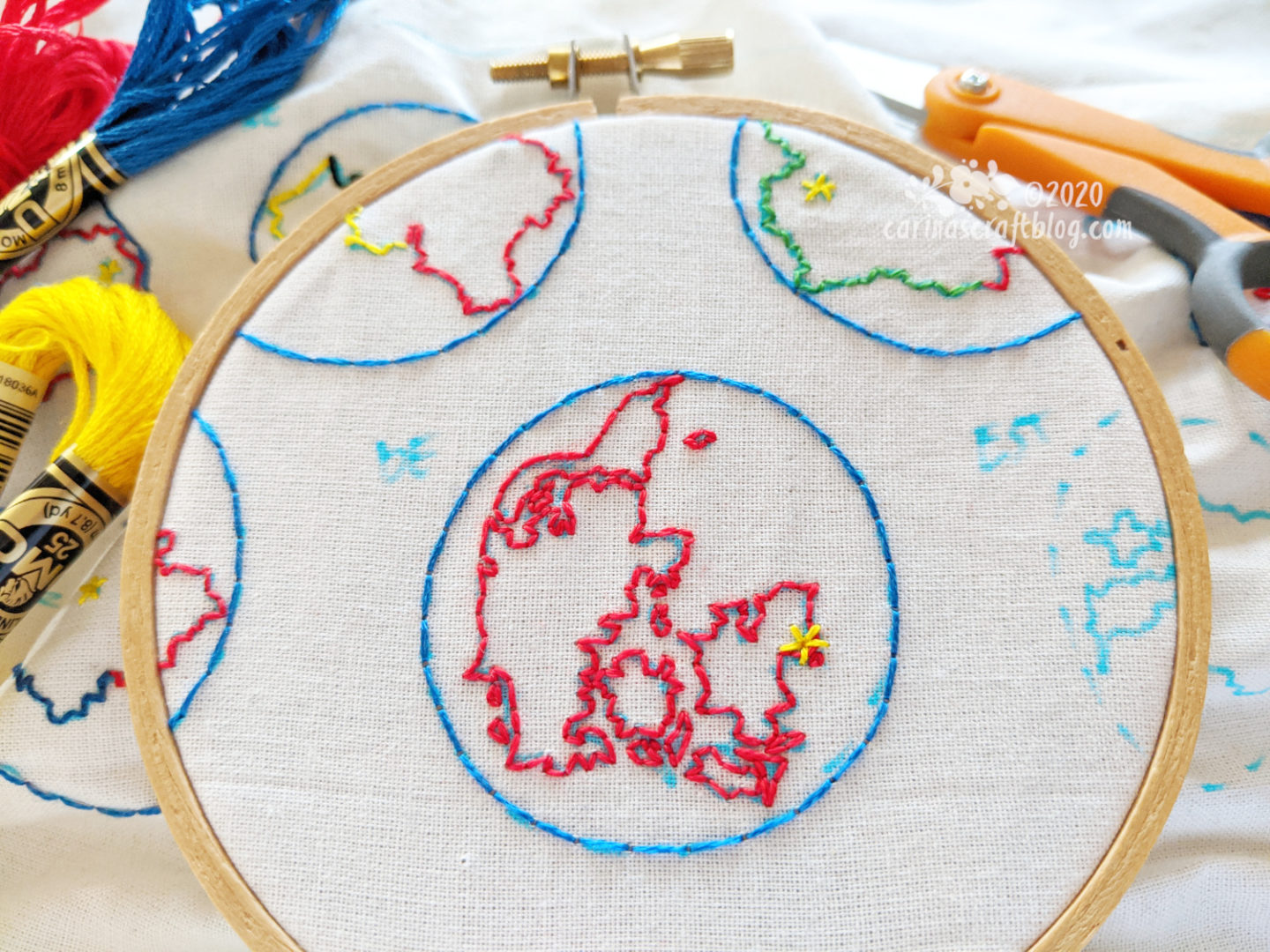 On a whim, I decided to do a month long project in February. To stitch the outlines of the 27 EU countries in 2″ circles. It seemed a fitting project since the UK has now been ripped away from this community and I find myself in some kind of state of grief because of this.
So I'm stitching the EU countries to…I dunno stay connected? Learn more about each country? I post a stitchery every day on instagram (#StitchEU27 if you want to follow along) and after I post it, I go look the country up on Wikipedia. I'm sorry to say that several of the countries I knew very little about.
What is your favourite EU country? Which one do you wish you knew more about? Are you planning a visit to any of the EU countries?
Here is another couple of EU countries: