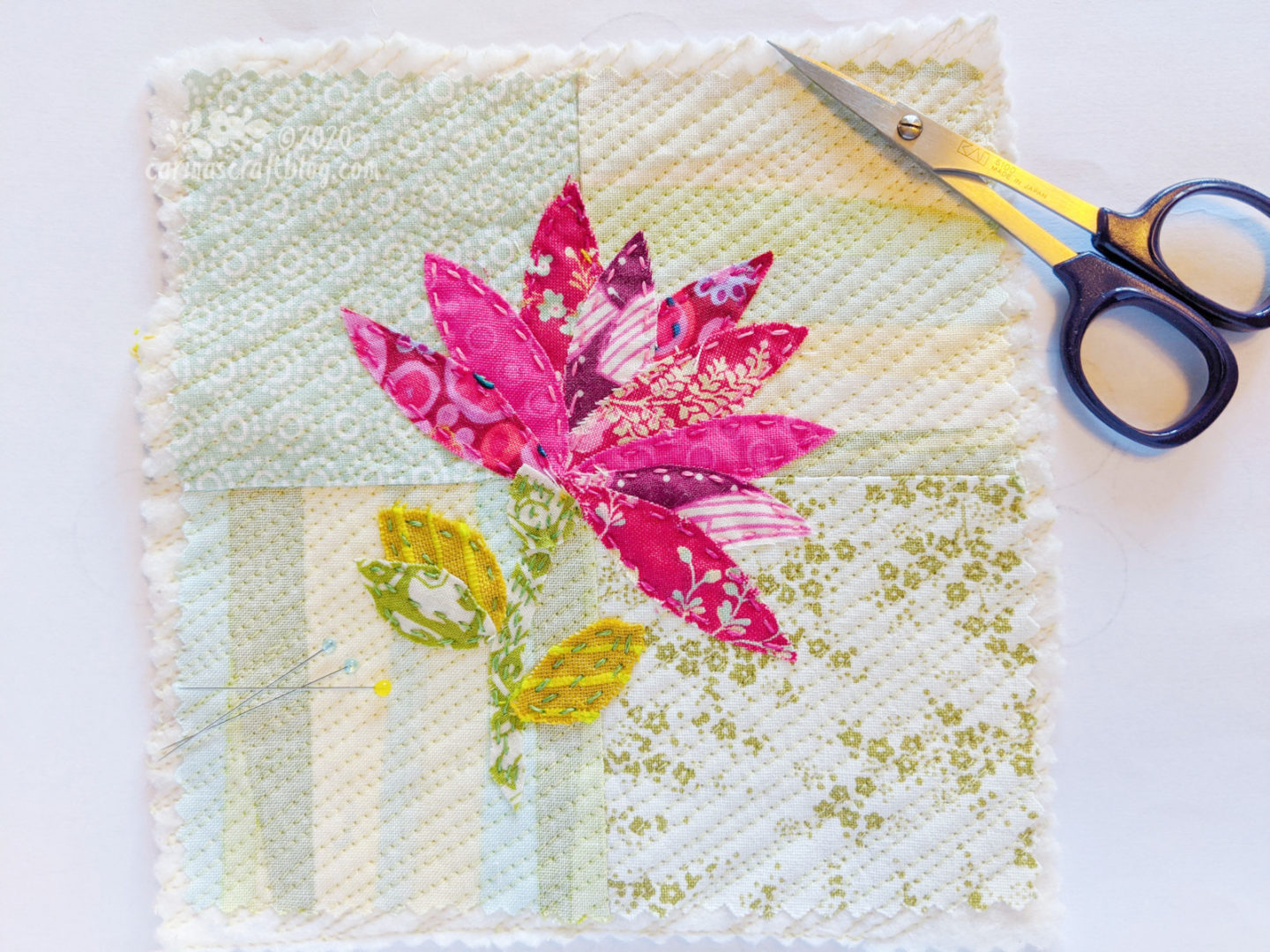 A little while ago my Instagram pal Catherine posted this gorgeous bird applique and it inspired me to make something similar. It was especially the background of the appliqué that really flipped a switch in my brain. Must try! So I did. But not with birds, although I do have an idea for a bird one. No, flowers. Always flowers for me. :-)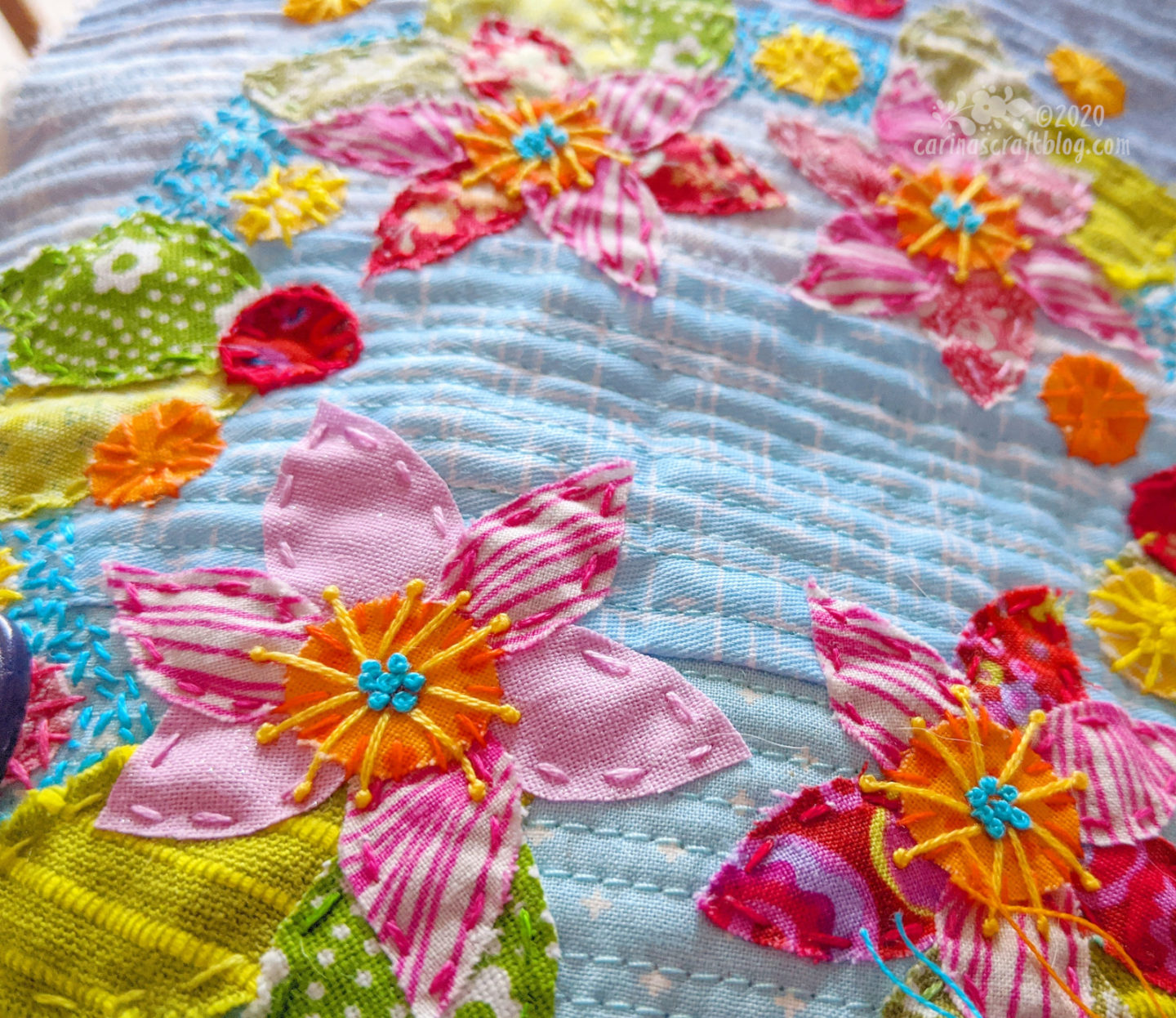 This is the first one I made, using basically all my favourite colours. Pink, green, turquoise-y blue and a dash of orange. I loved making it so I have been making some more! It is fun, of course, to play with scraps of pretty fabric but it is also very…soothing to stitch those scraps to the background. There is no complicated stitching needed, just straight stitches and running stitch most of the time. And maybe some simple decorative stitches as well.
Soothing. Meditative. It was good timing that I started making these recently. The whole corona virus thing is really getting to me some times. Some days I just don't have the mental space to focus on anything other than this simple stitching.
It sucks. But beating myself up about it doesn't help one bit so I just let the feeling…be there and try to keep my hands busy. I find that does help!
How are you dealing with it? I find having daily tasks helps a lot. For example, I'm learning Scottish Gaelic on Duolingo and I really don't want to break the chain of daily lessons, so even if that's the only thing I manage, atleast I did those ten minutes. Accomplishment! (If you want to try Duolingo, sign up using this link.) It is also amusing the things I now know how to read/write in Scottish Gaelic, "I have a bonnet and underpants on" it's very useful! :-D
My daily walk with Blake is also really important now that we can only go out for very essential errands and for exercise once a day. I usually take him out in the morning, for about an hour and I try to time it so we get to 'my tree' around sunrise. Watching the sunrise is really lovely, and standing there for a couple of minutes feeling the light and the warmth of the sun feels so invigorating. Like everything will be ok.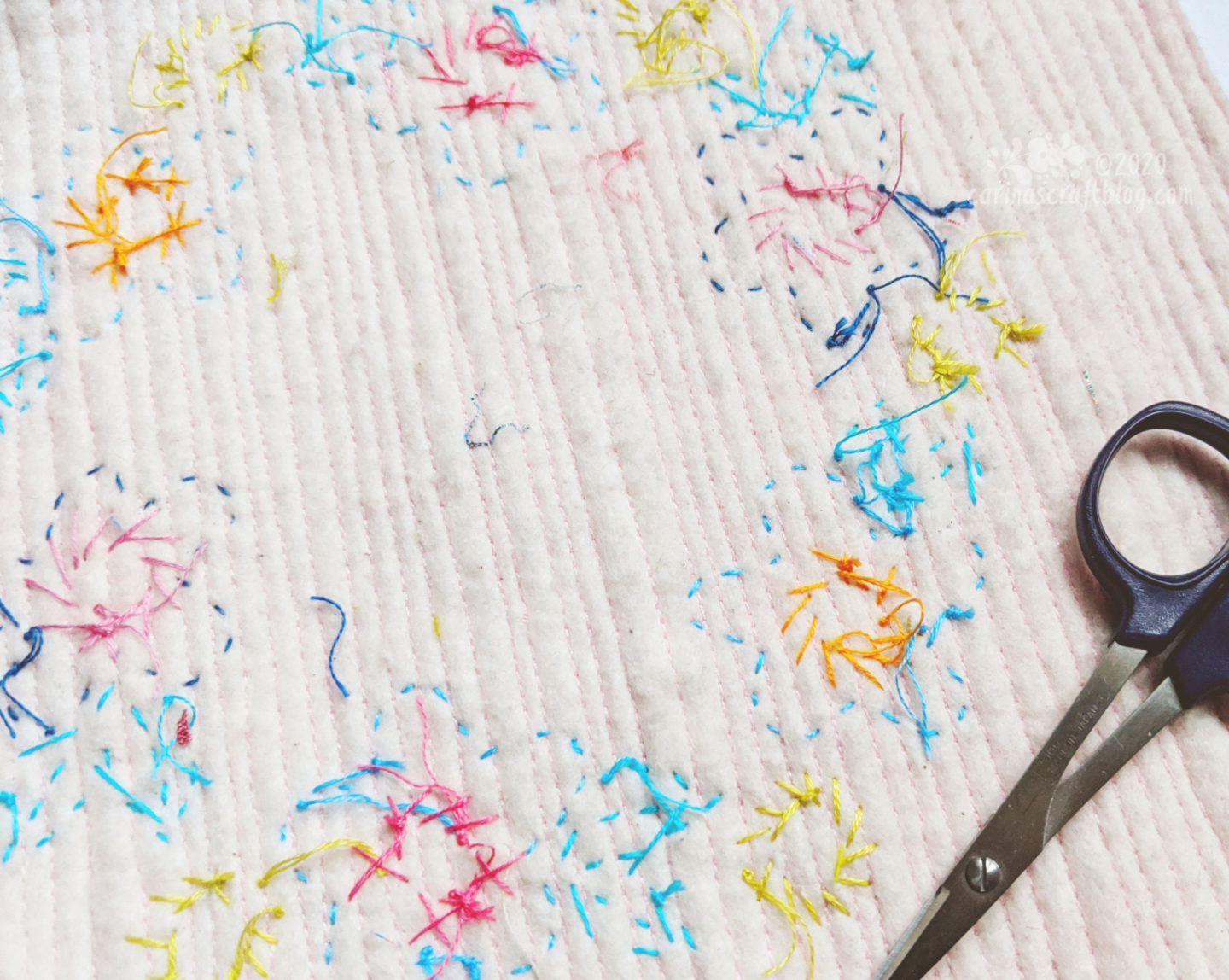 Erm, back to the appliqué! I love the look of the back of the stitching. And the look of the machine stitching on the quilt batting I'm using as a backing for the appliqué, it has a nice texture.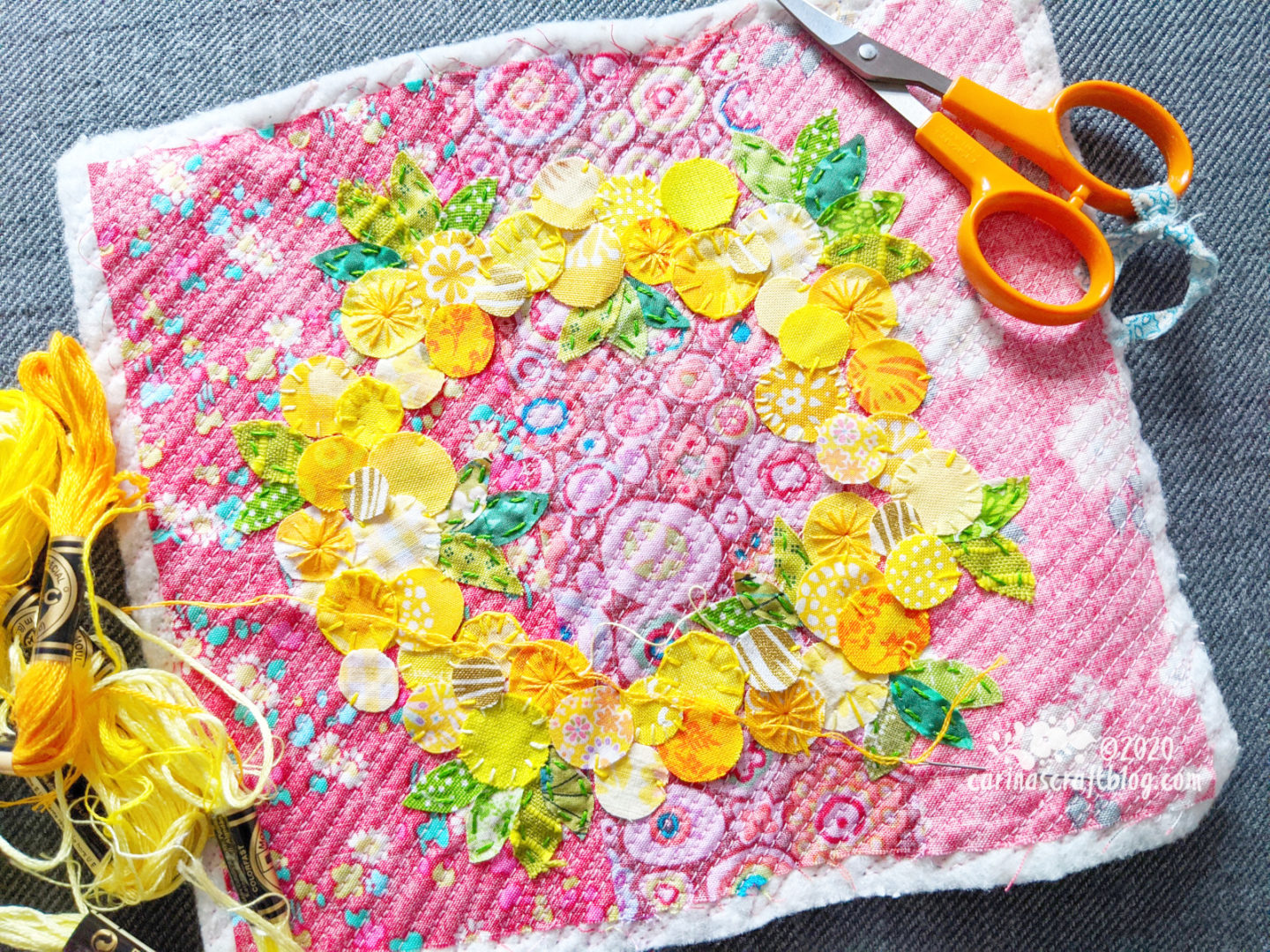 I normally use both red and yellow sparingly so this combo feels a bit uncomfortable. But sometimes that's good! I need to remind myself that there are other colours apart from pink and green. :-D