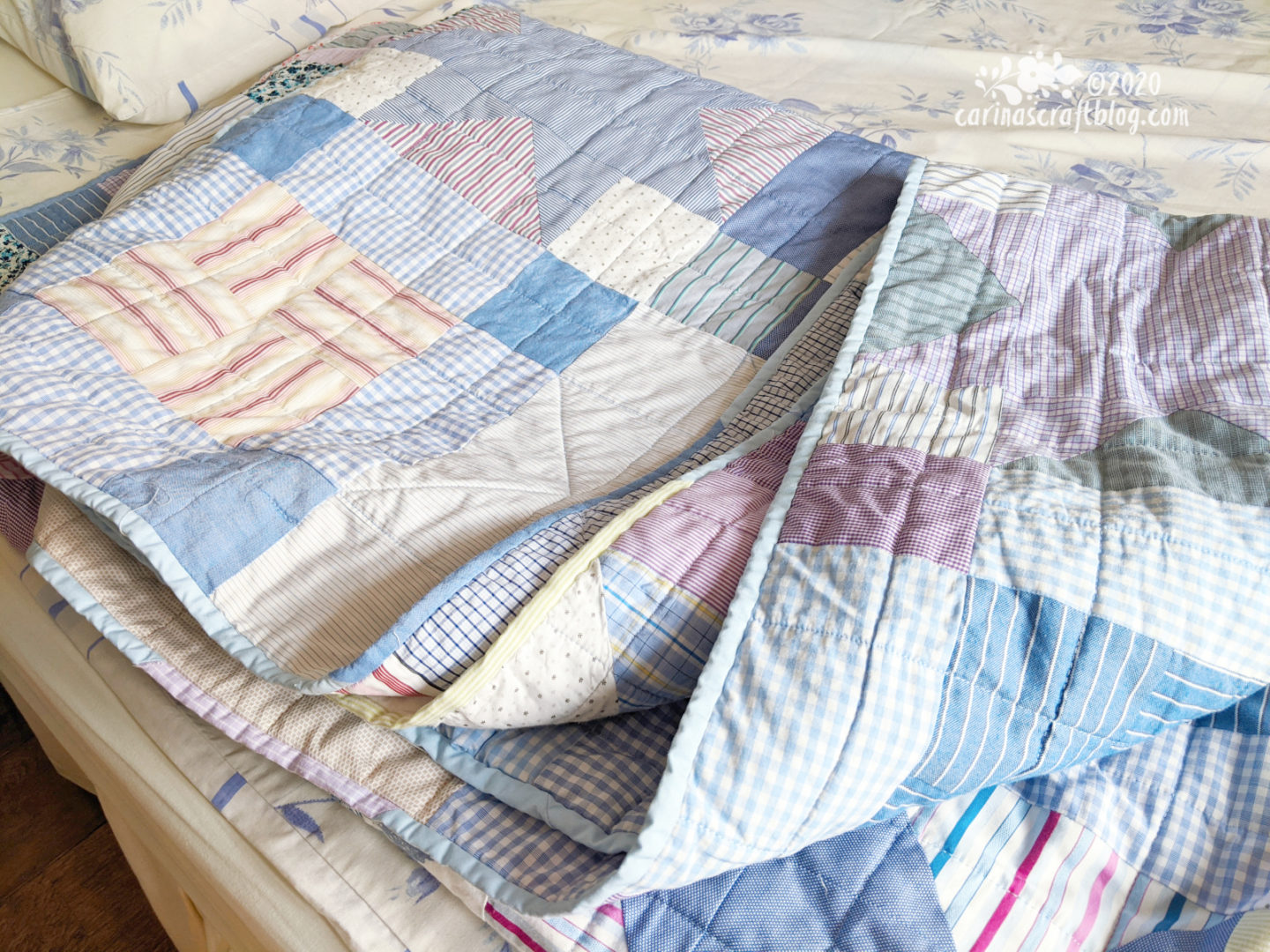 I finished my Potter Star quilt, made from Tony's old work shirts! I'm sooo happy with it! As mentioned in this post, it is based on the Star quilt in the book Wise Craft Quilts by Blair Stocker. And 'Potter' is because I was listening to the Harry Potter audio books while making it. In fact, as I was taking these photos, the last of the books was just coming to an end and that seemed very fitting! :-)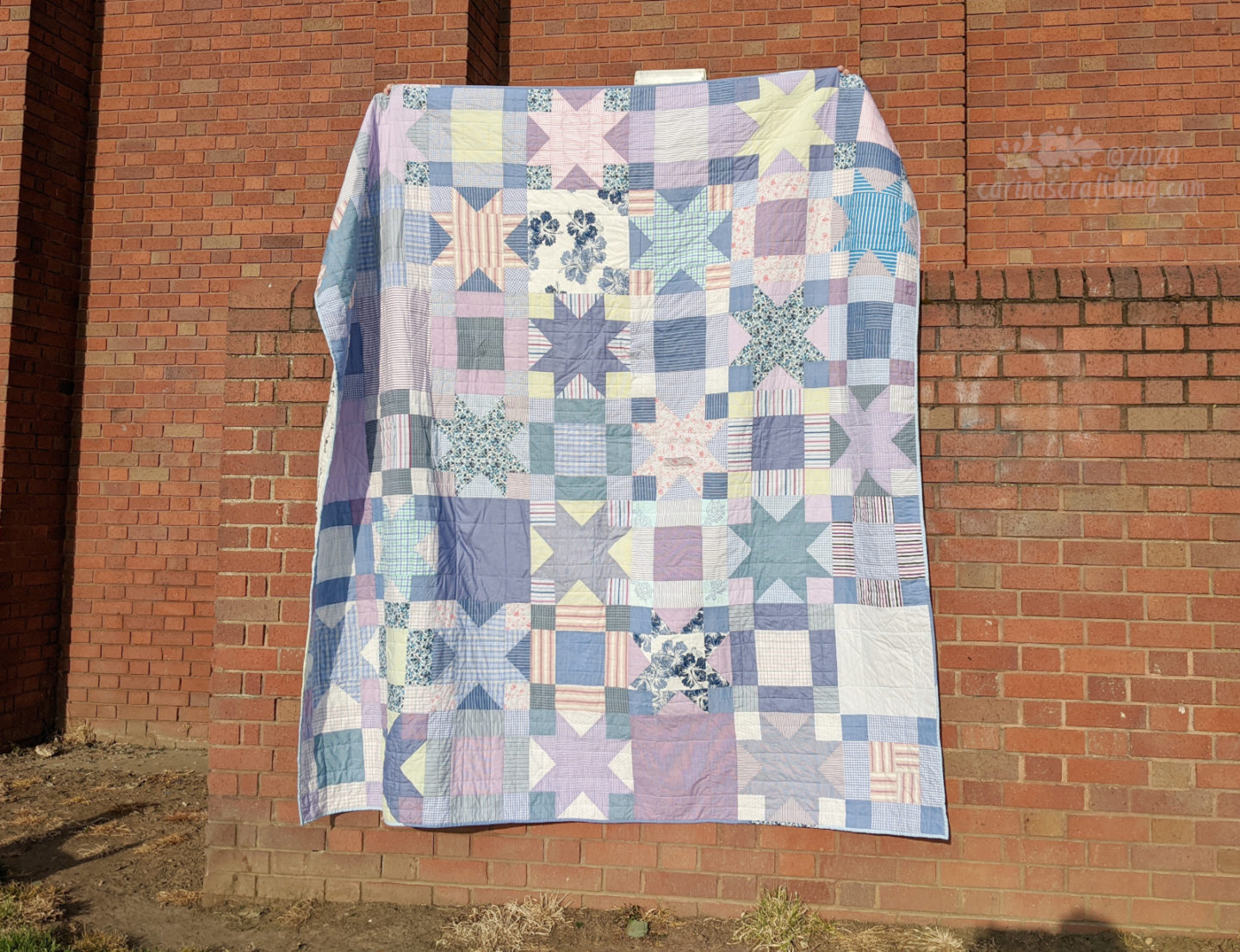 Here it is in all it's hugeness! Held up by Tony who was not entirely enjoying it! :-D And you can just spot Blake's shadow on the left.
Sooo many shirts! I'm not even sure how many I used in the end. 40? Maybe?
The quilt is a bit different from the one it is inspired by. First of all, it is bigger so the layout wouldn't be exactly the same. I also decided to add a few blocks that aren't pieced. To give the design a bit of 'breathing space' but also because I was a bit fed up making the star blocks. yeah, I'm lazy, I admit it. ;-)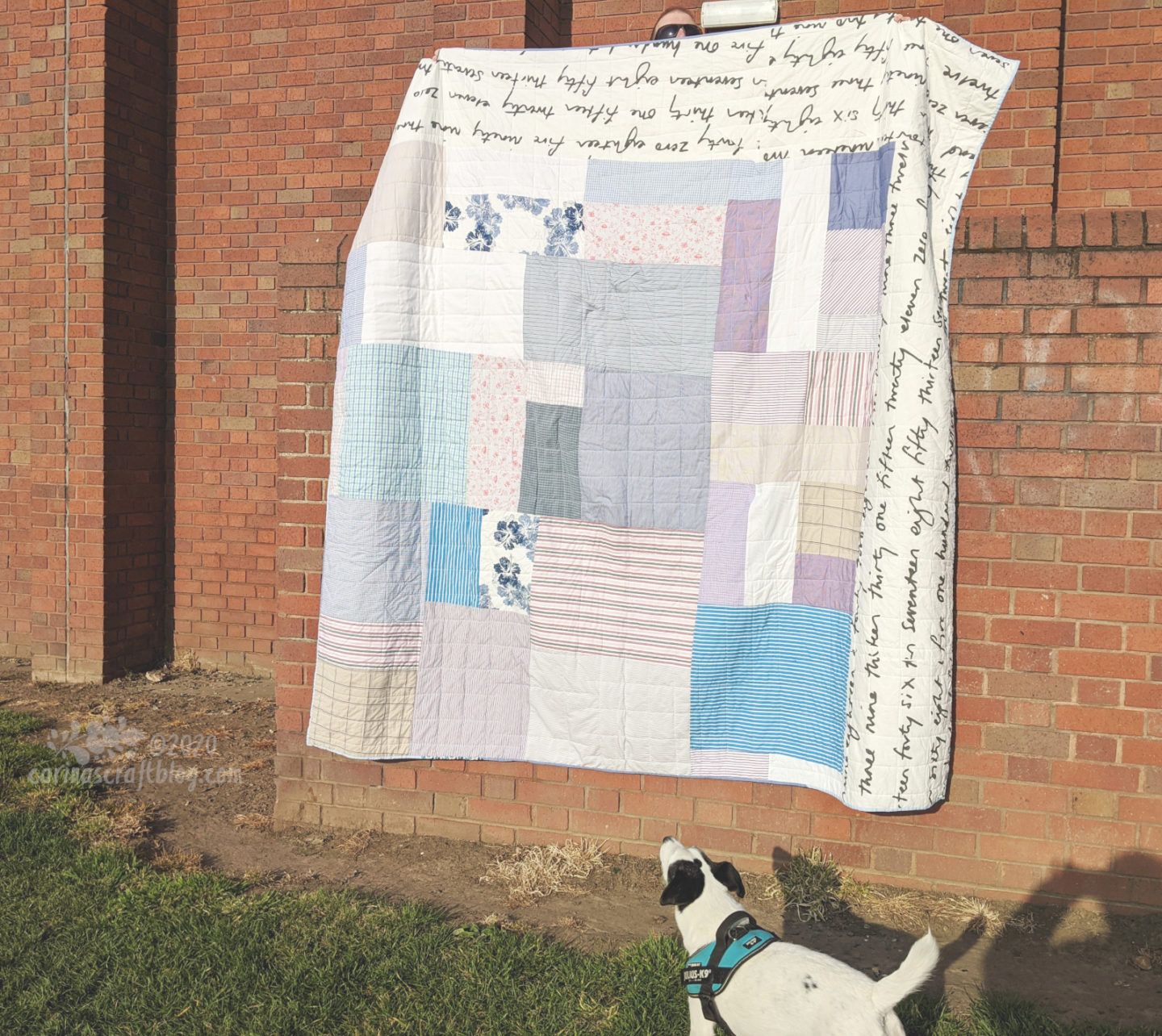 Here's the back. Also mostly made from pieces of shirts. Plus some IKEA fabric I've had in my stash for a while. Apart from some of the binding, the quilt is made entirely from my stash! That is very satisfying. Use what you have. :-)
And there's Blake! I somehow managed to take the pictures below without him getting on the bed, which is what he usually does. Maybe he was in the garden on important cat patrol business!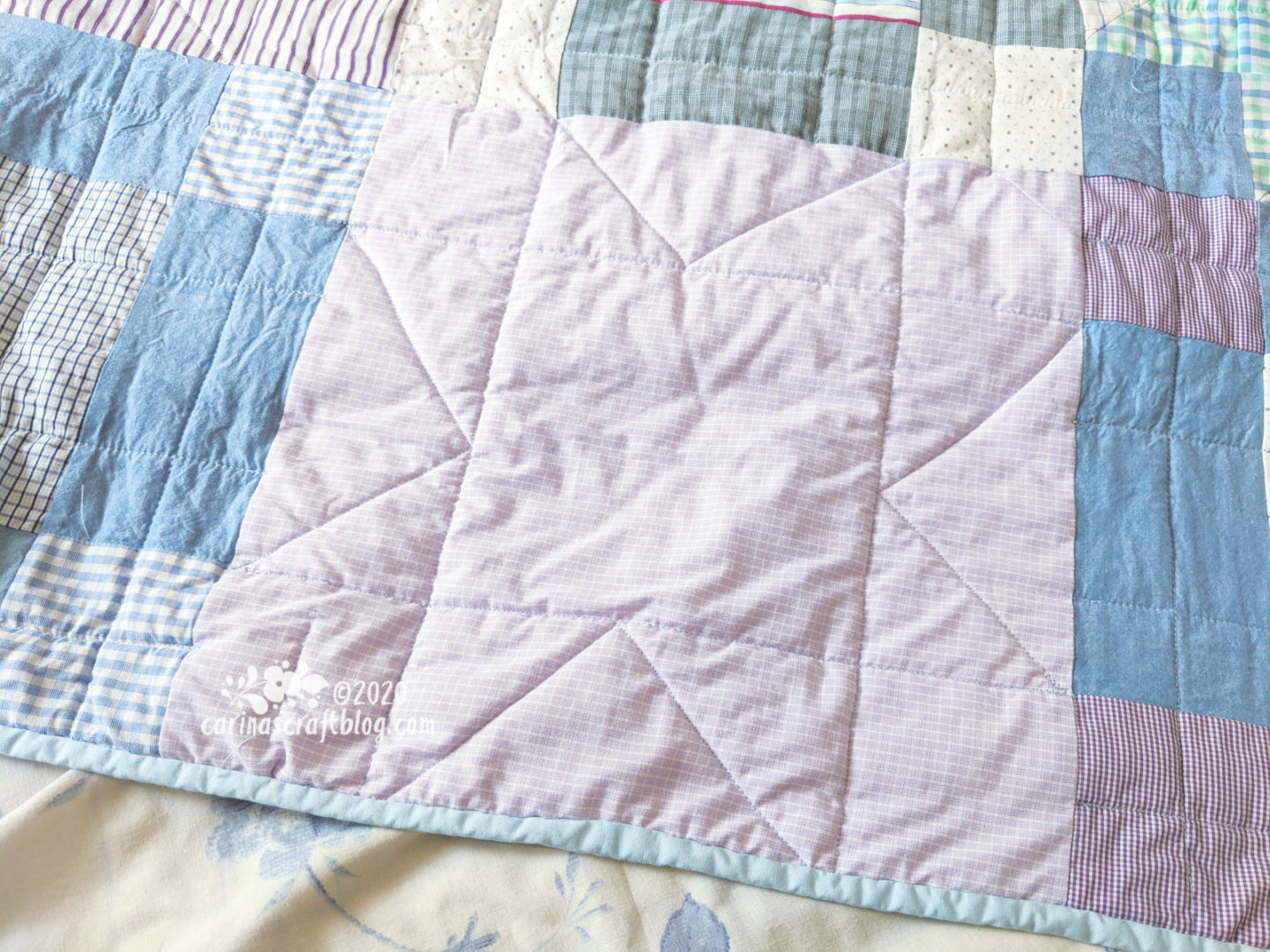 It's such a big quilt I decided from the start that I didn't want to try and wrangle it through the machine to do any fancy quilting. So it is quilted plainly in a 3″ grid. Except for the unpieced blocks where I used the quilting to 'fill in' the pattern in the quilt. If there would have been a star block, I quilted the plain block in the star design, for example. I quite like how that turned out. :-)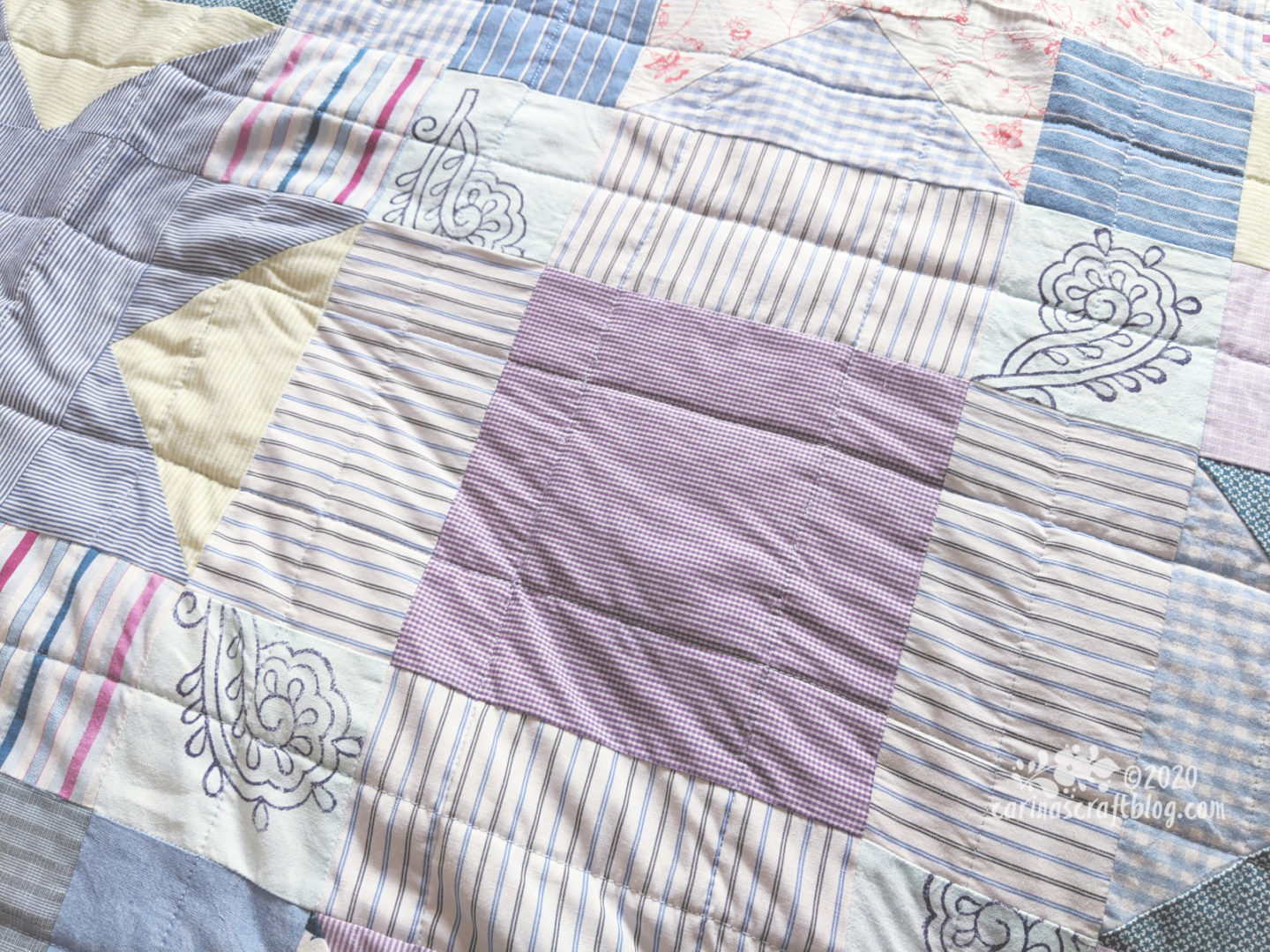 The quilt is 95% old shirts, the rest is from some random blue fabric in a similar weight plus these four corner blocks which were a piece of block printed fabric a friend gave me a few years ago. I like how they add a bit of…whimsy and handmade-ness to the quilt. :-)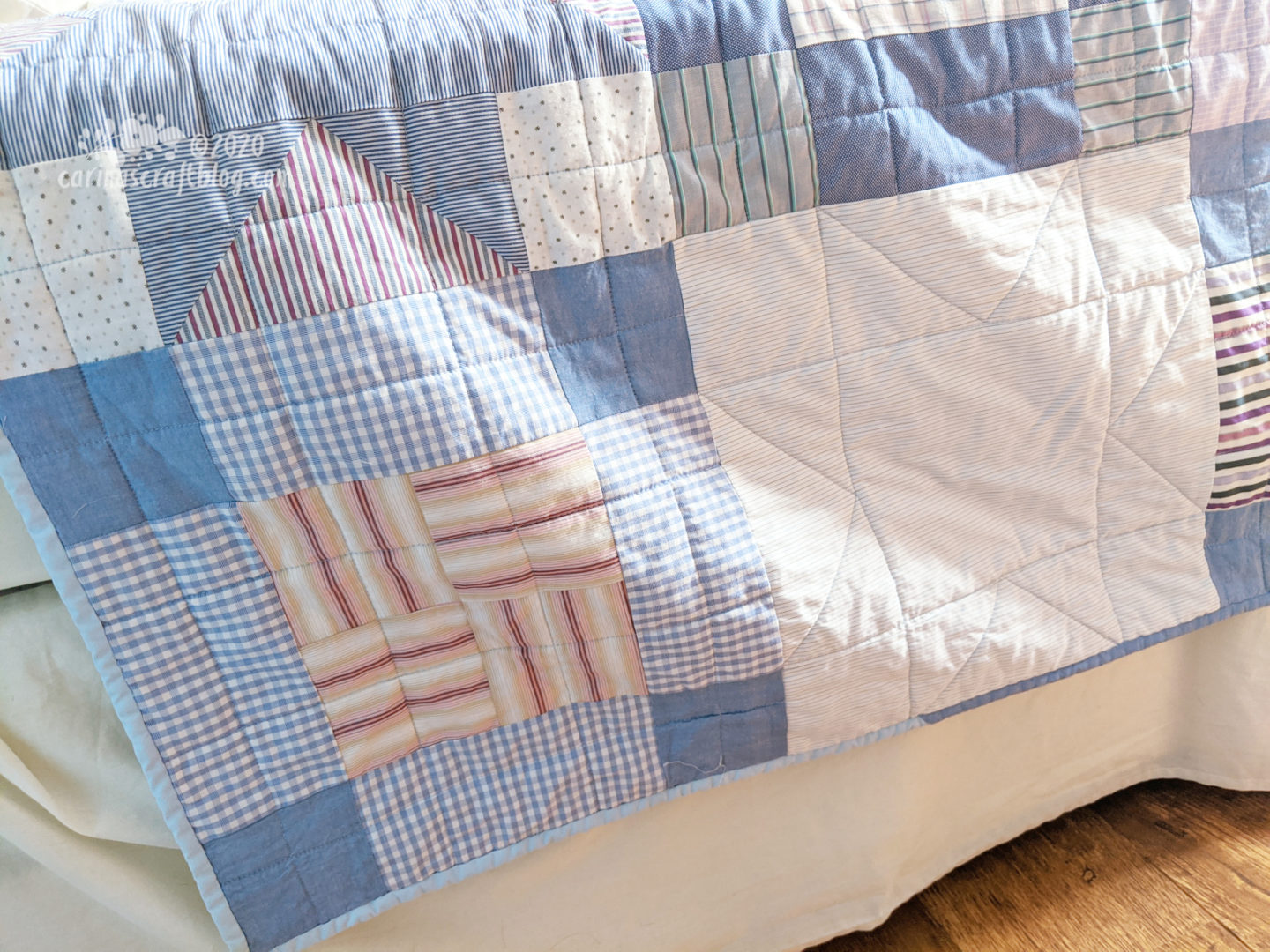 I made a few centre blocks like this: instead of just cutting a square, I pieced it so the stripes don't just go in one direction. It adds a bit of movement!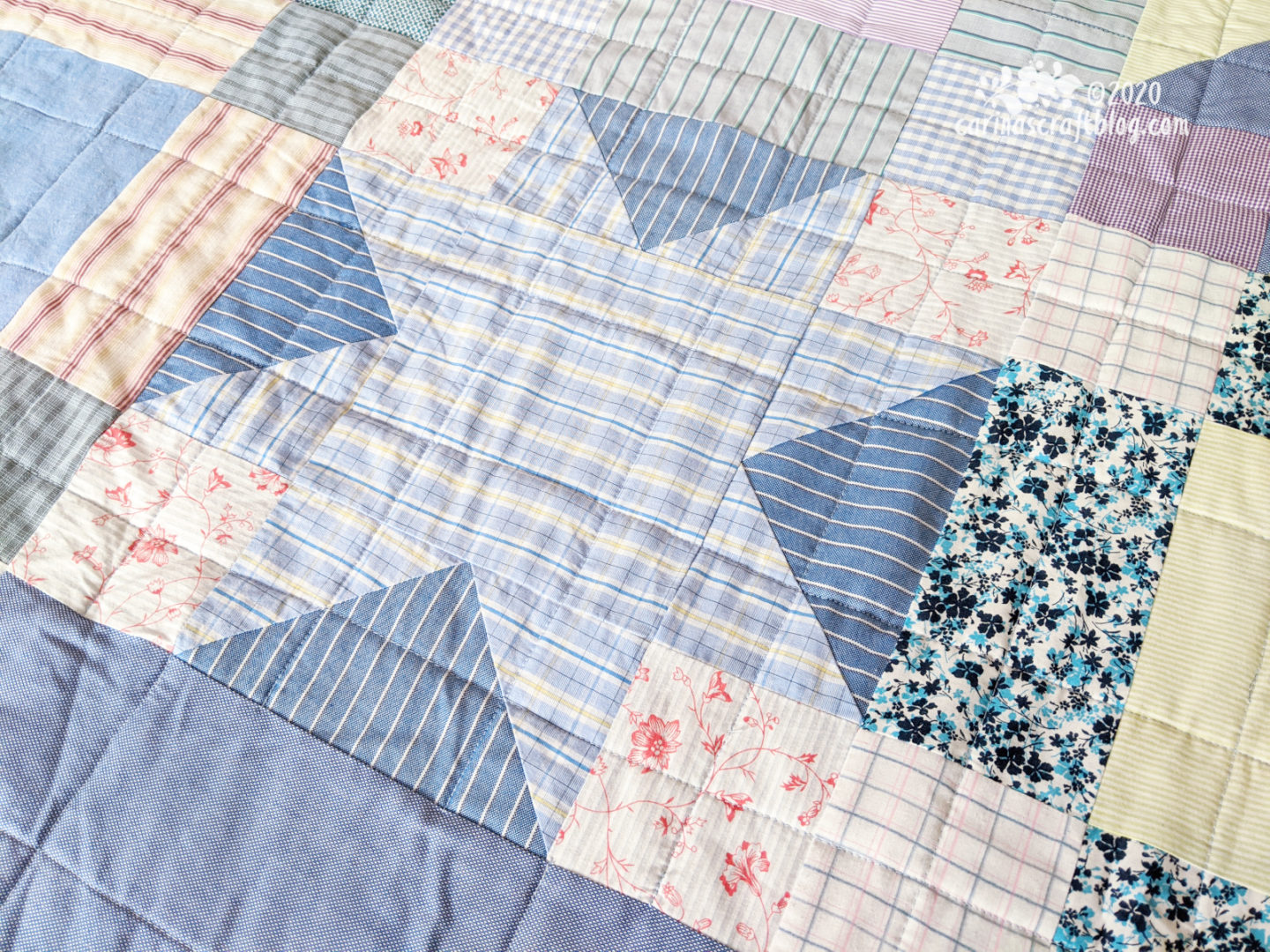 One of my favourite blocks…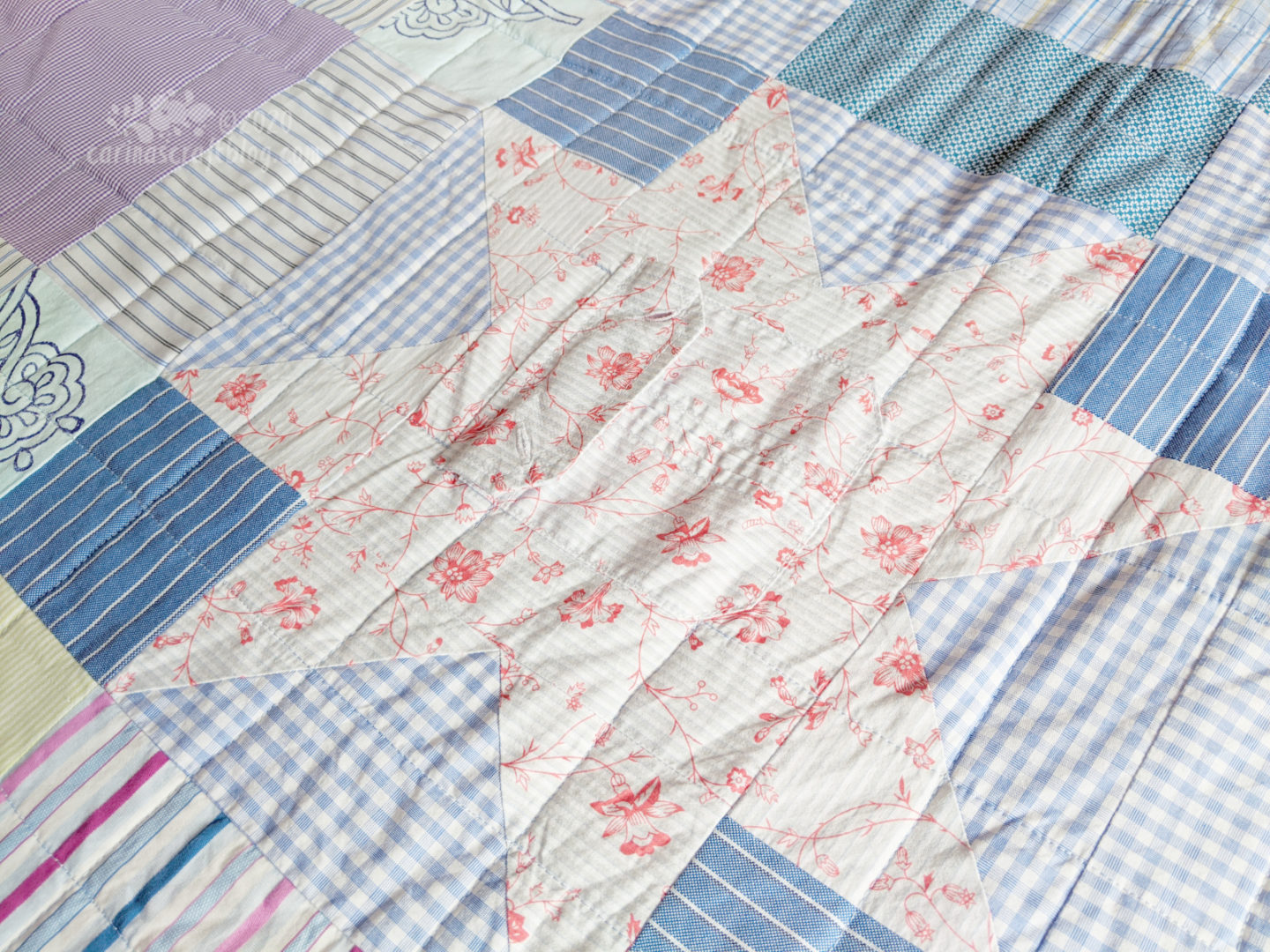 I included a few pockets in the quilt top. Again, it adds whimsy and it helps to show that the fabric originally came from shirts. The other pockets are sewn shut when quilting, but I left this one open. It's missing its buttons, I can't decide if maybe I'll add some. Maybe in a contrasting colour…