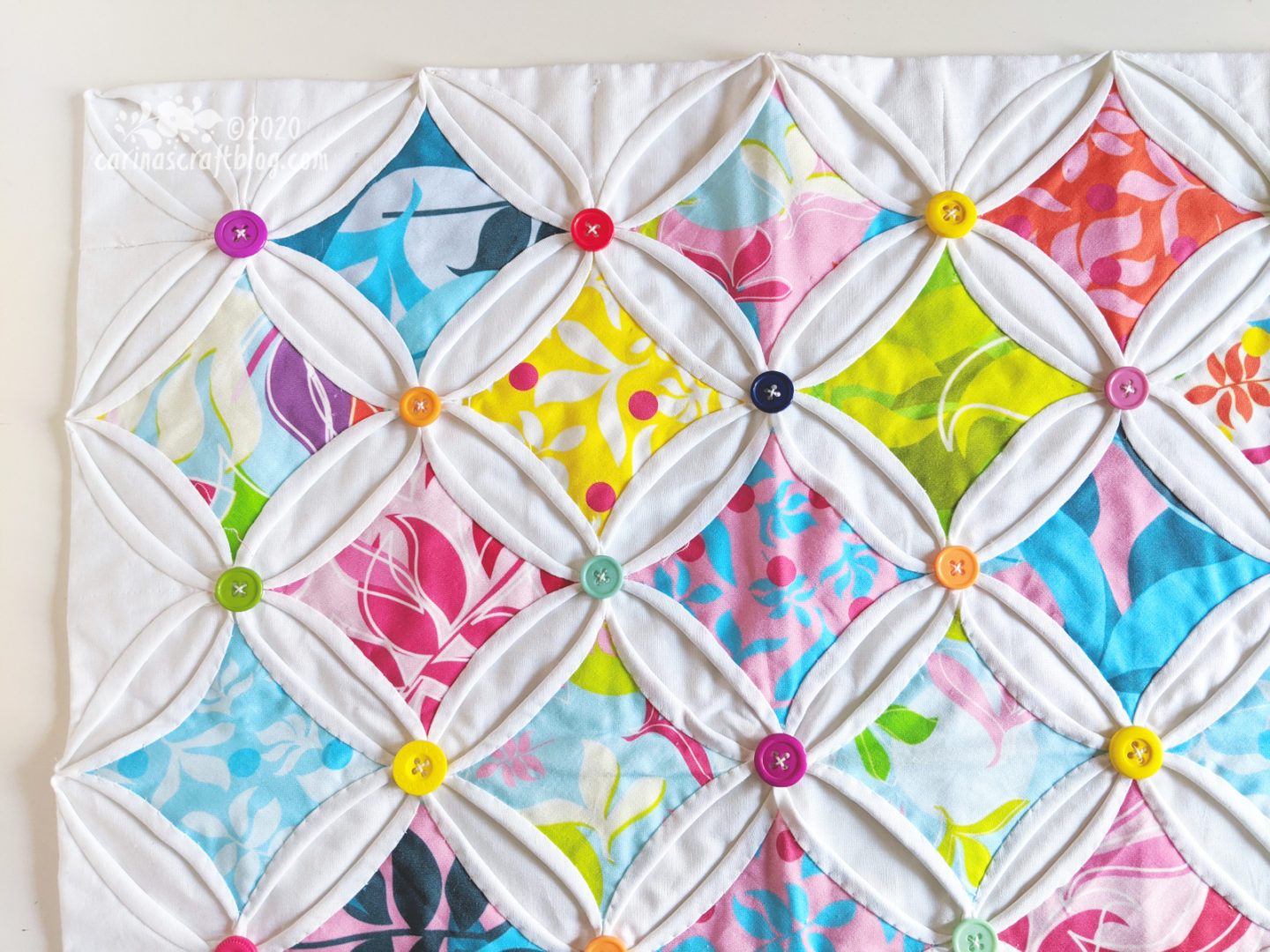 Last year I wrote about this little cathedral windows quilt. At that point it "only" needed to have the buttons sewn on and a hanging sleeve added on the back. Well. The buttons were sewn on some time last year but the hanging sleeve was only added in April this year! :-D
So much for "a quick little project to make before our holiday" in September 2018! Yay for finished projects! :-)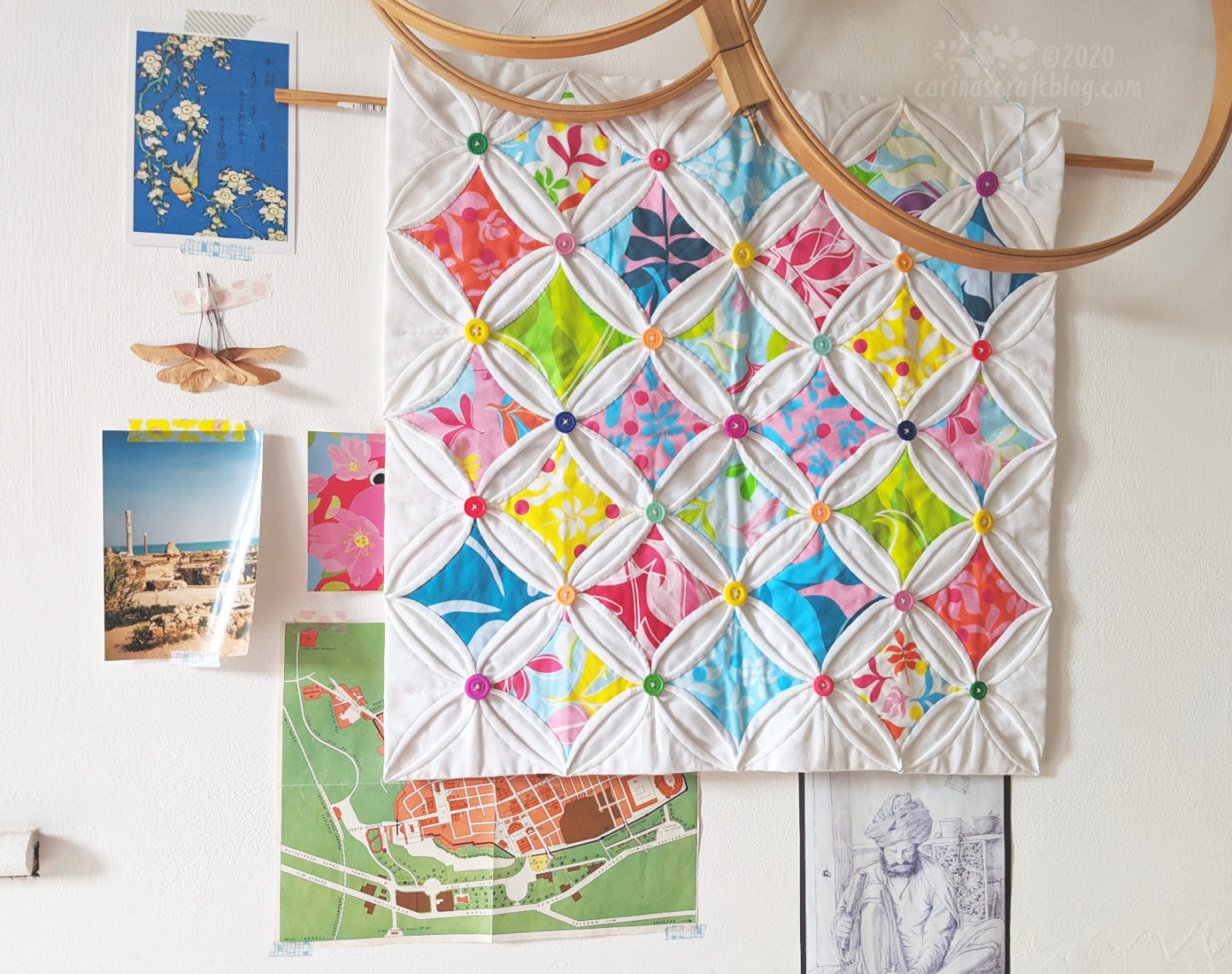 Here it is in all it's finally finished glory! I love how it turned out. I don't think I'll be making a cathedral window quilt anytime soon. Atleast not one that is completely hand sewn.
A wee close-up. Some might be annoyed that the stitches aren't completely invisible but I quite like that you can see that a human made it, not a perfect machine.
The printed fabrics are my own, printed with Spoonflower, it's a collection called Tropical Leaves.