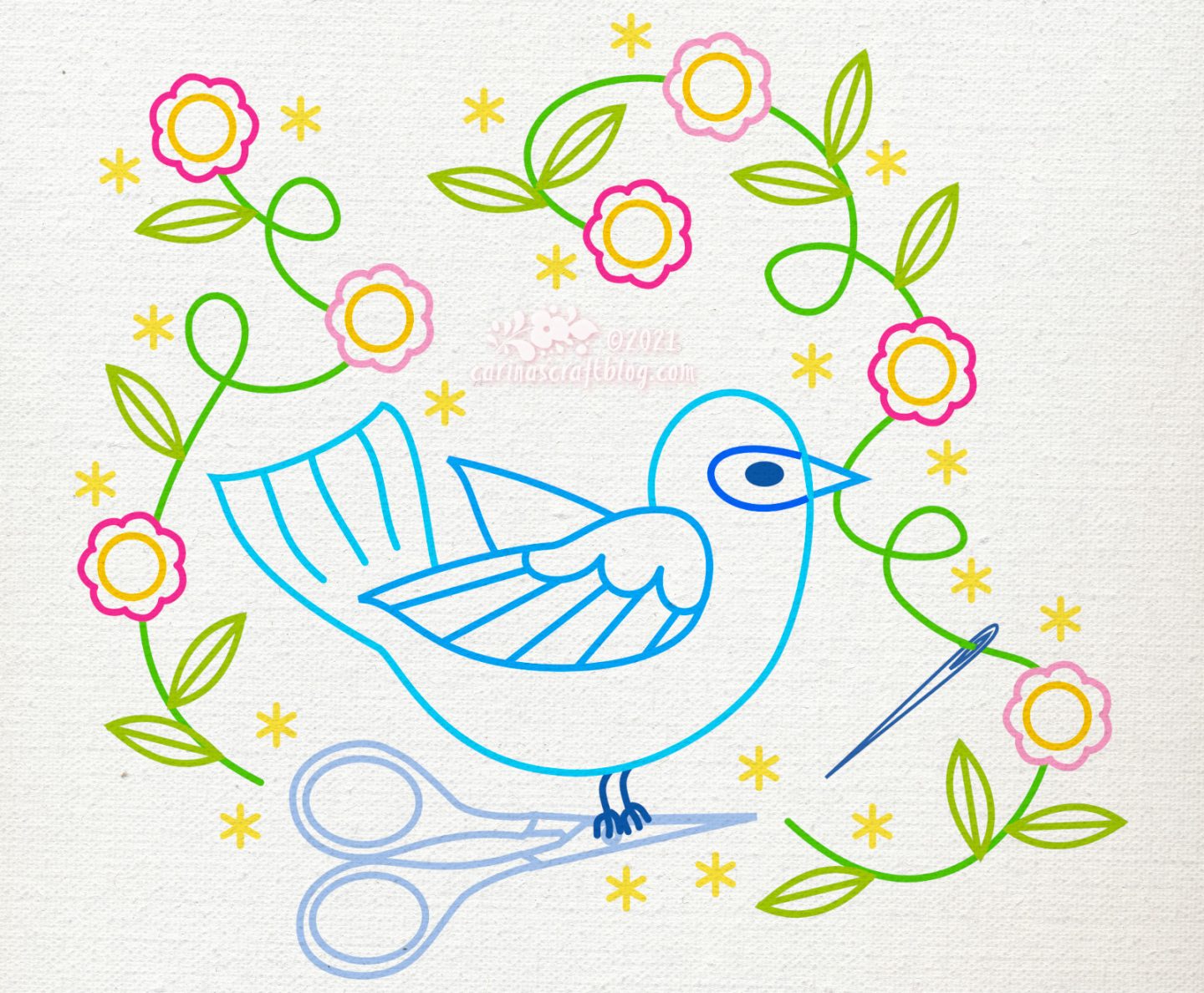 I don't think I have properly mentioned the Hot Choc Club before so maybe I better do that! The Hot Choc Club is a way to support this blog so it can stay ad free. I really don't enjoy blogs that are cluttered full of ads between posts, inside posts and videos that play over the content you're trying to access etc. And my guess is that most you don't enjoy that either? So I really, really don't want to have ads on the blog.
If you appreciate the ad free experience (apart from when I talk about my own patterns etc, I guess!) here chez Carina's Craftblog, you can support the cost of hosting the blog simply by buying me a cuppa via my Ko-fi page.
Whether you buy me a single cuppa, or decide to support the blog monthly, you will get access to the growing collection of patterns available to supporters. Right now there are nine patterns available. Some of them are exclusive to the Hot Choc Club and some are for sale in my shops. But supporters get access to them (and the ones I will add in the future) for as little as £3.00. :-)
If you support the blog monthly, you will become a member of the Hot Choc with Sprinkles Club which means that you will of course have access to all the regular Hot Choc Club goodies PLUS some extra patterns. If you decide to support the blog monthly, please email me once you've signed up so I can send you the link and password for the club page (unfortunately, there is no way to have that information sent to you automatically.
Whether you support the blog in this way or not, I just want to say thank you for reading my blog. I appreciate that you're out there, somewhere, in the interwebs ether. :-) xx Carina