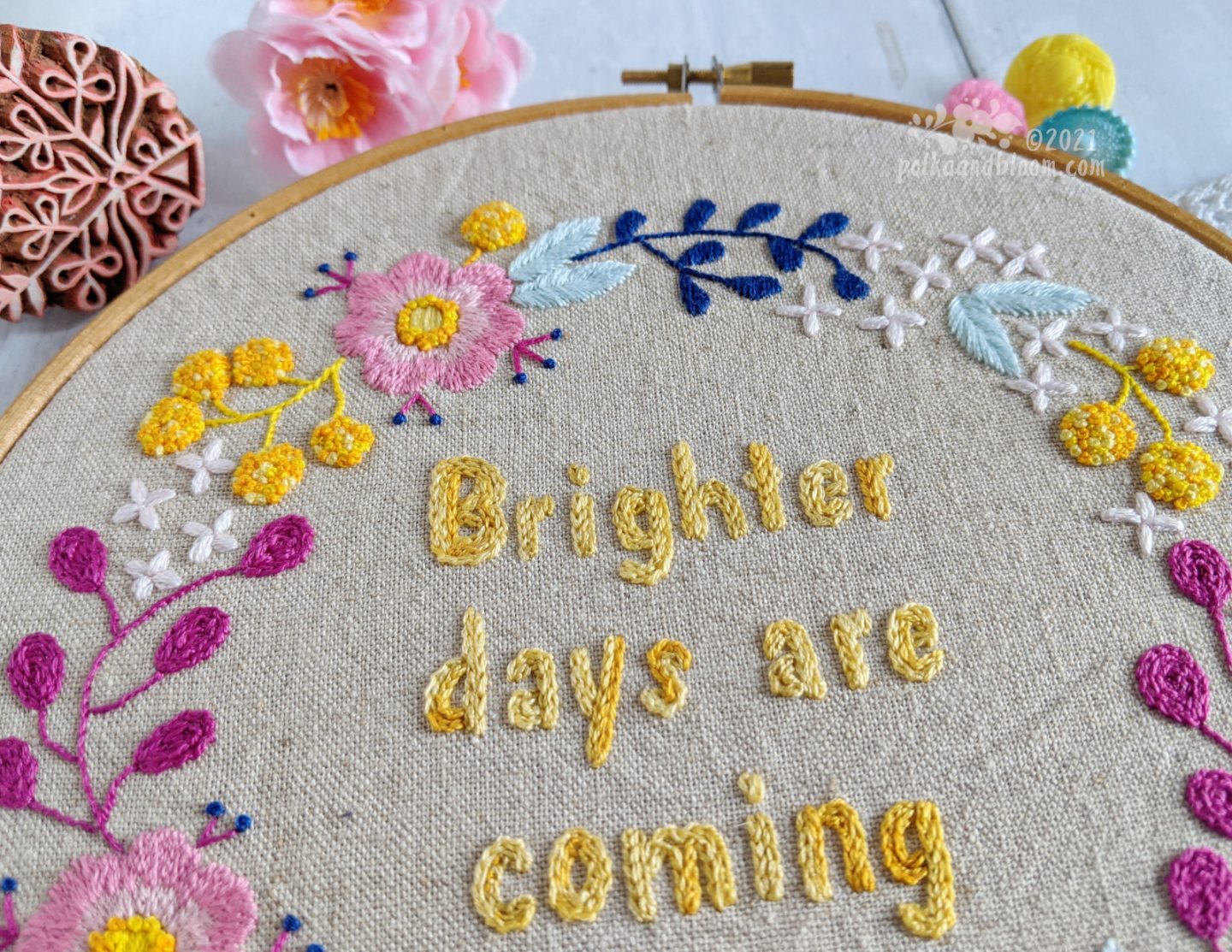 I don't know about you, but I can use something hopeful. So I made, and stitched, this new pattern. I hope and cross my fingers that brighter days really are coming. Maybe not tomorrow, or next month. But soon. We need to be hopeful. Even when things are bleak. Especially when things are bleak. Especially when things are hard and it's cold and dark.
Brighter Days Are Coming is in my Payhip shop (and in my Etsy shop).
I really enjoyed stitching this one. I mean, I enjoy stitching all my patterns, but there was just something about this one. Maybe the combination of stitches. Or the fact that I stitched it on linen. I usually stitch all my patterns on white cotton. I think there will definitely be more patterns on linen in my future.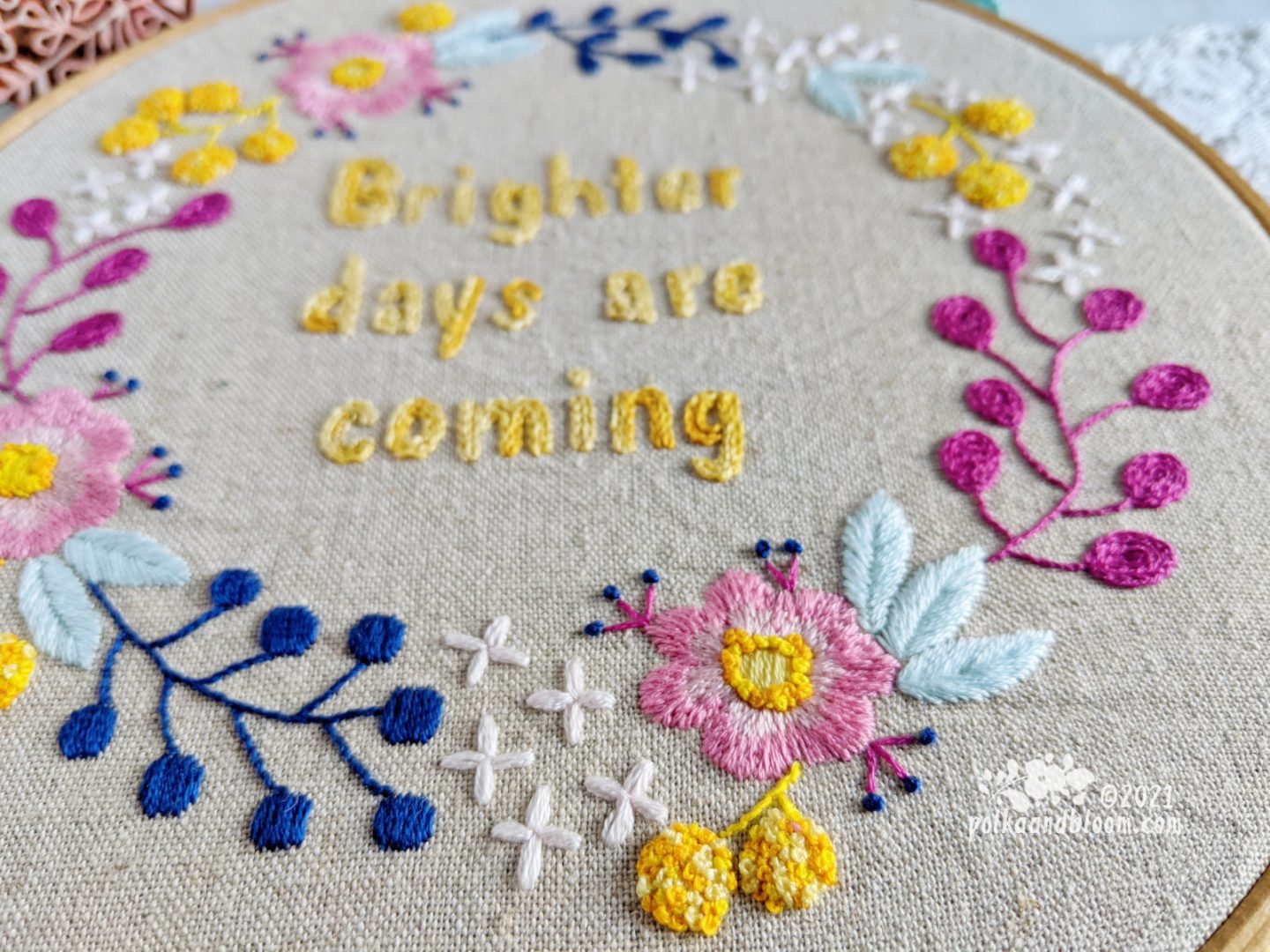 Those white (actually very pale pink) stars are so satisfying to stitch. As are the yellow buds filled with French knots. I know French knots are not everyone's favourite stitch but filling shapes with the stitch gives such a lovely effect.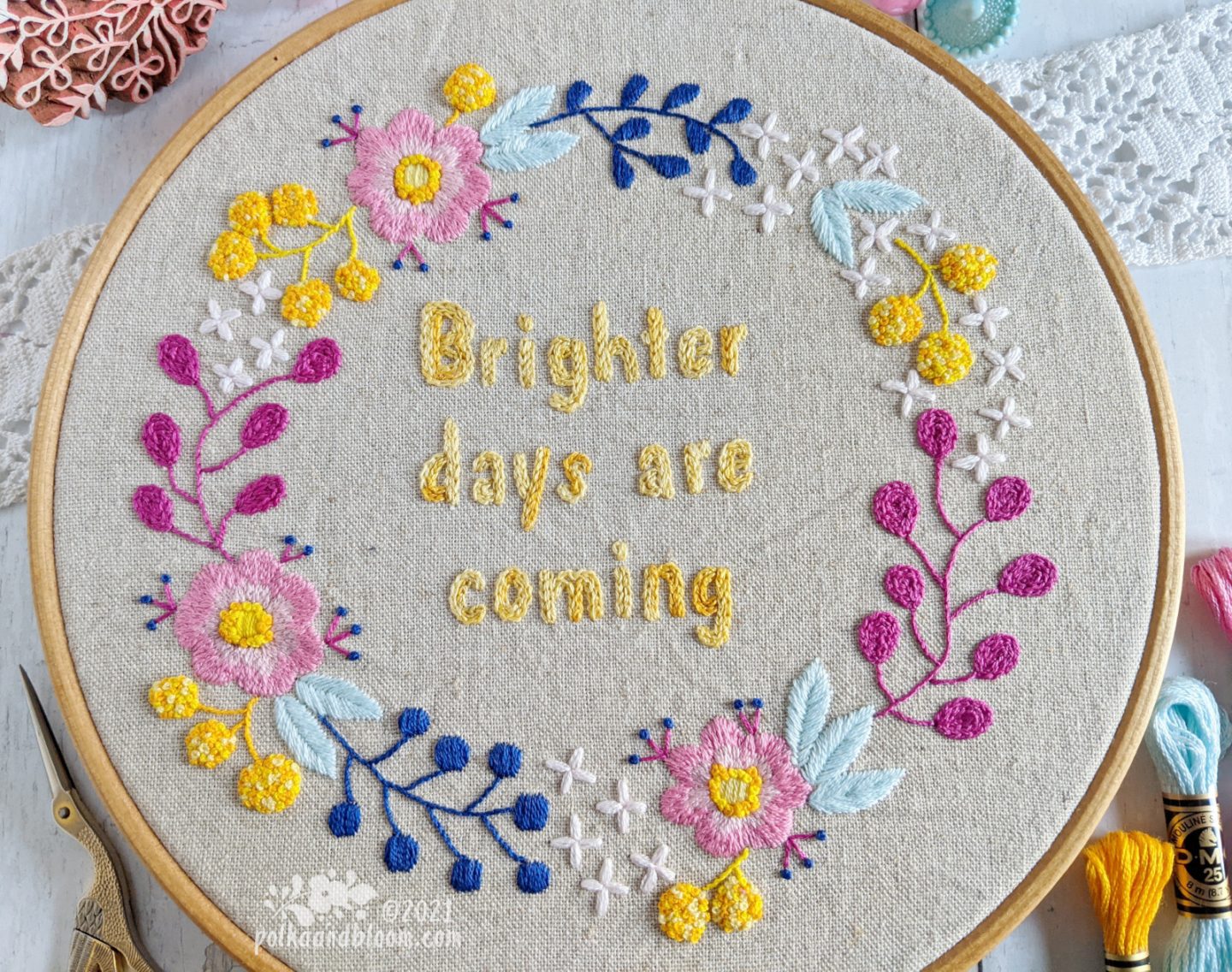 The pattern includes two sizes as well as four extra motifs picked from the original design. A stitch guide and colour suggestions are included as well.