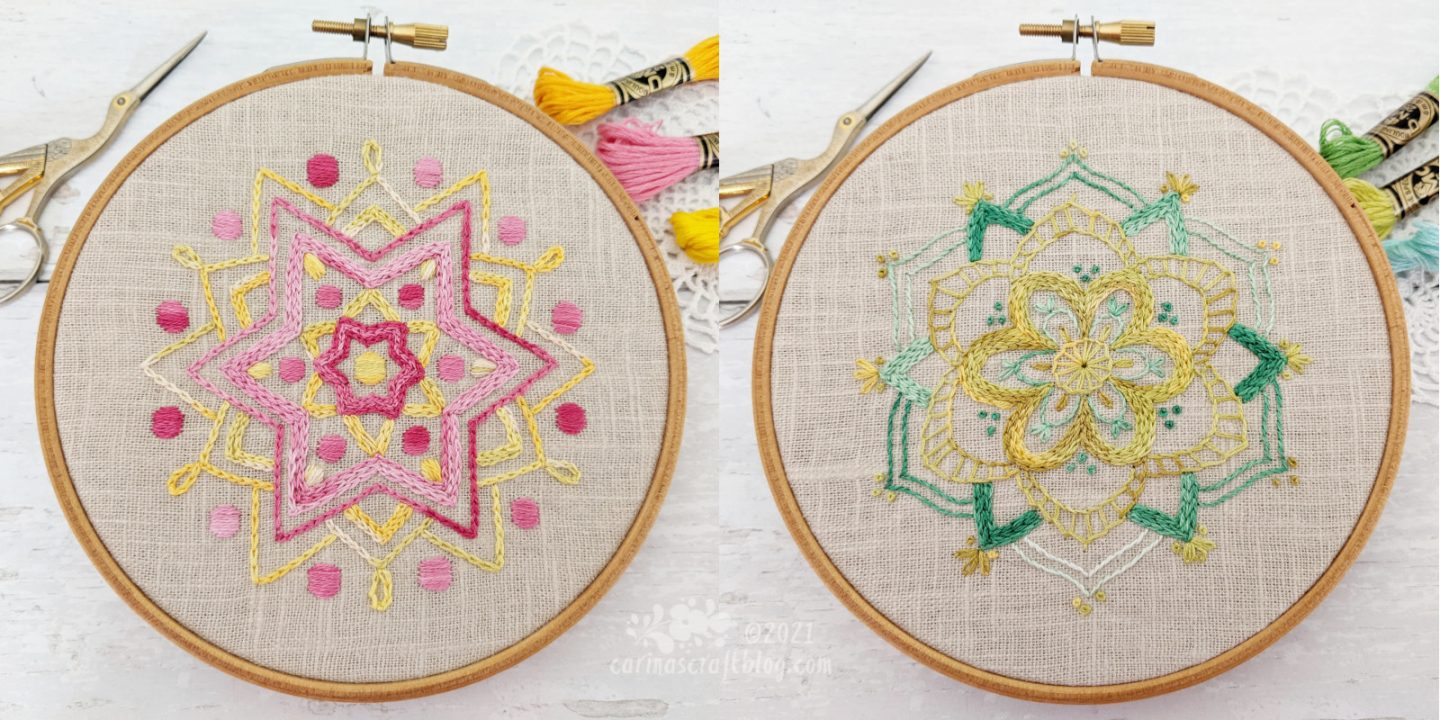 I haven't shared all my mandalas from the February stitchalong so here they are! It was a lot of fun to have this stitchalong to keep my hands busy. I think everyone else enjoyed it too. :-)
Now, the stitchalong has ended so from April 1st the stitchalong version of the patterns will go away. The patterns will still be available but the price will go up and there will be fewer extras included.
So if you've been wanting the patterns but you didn't get round to it, now's the time to act!Go get the 4 mandala patterns (all in 3 different sizes) with all 18 extras right here for just £8.00 (plus VAT where applicable)
Edited: the stitchalong version of the patterns is no longer available but the four mandala patterns plus nine extras are available in my Payhip shop and on Etsy.
I am going to host another stitchalong in May, so if you're interested in taking part in that, there will be info here on the blog in April. :-)