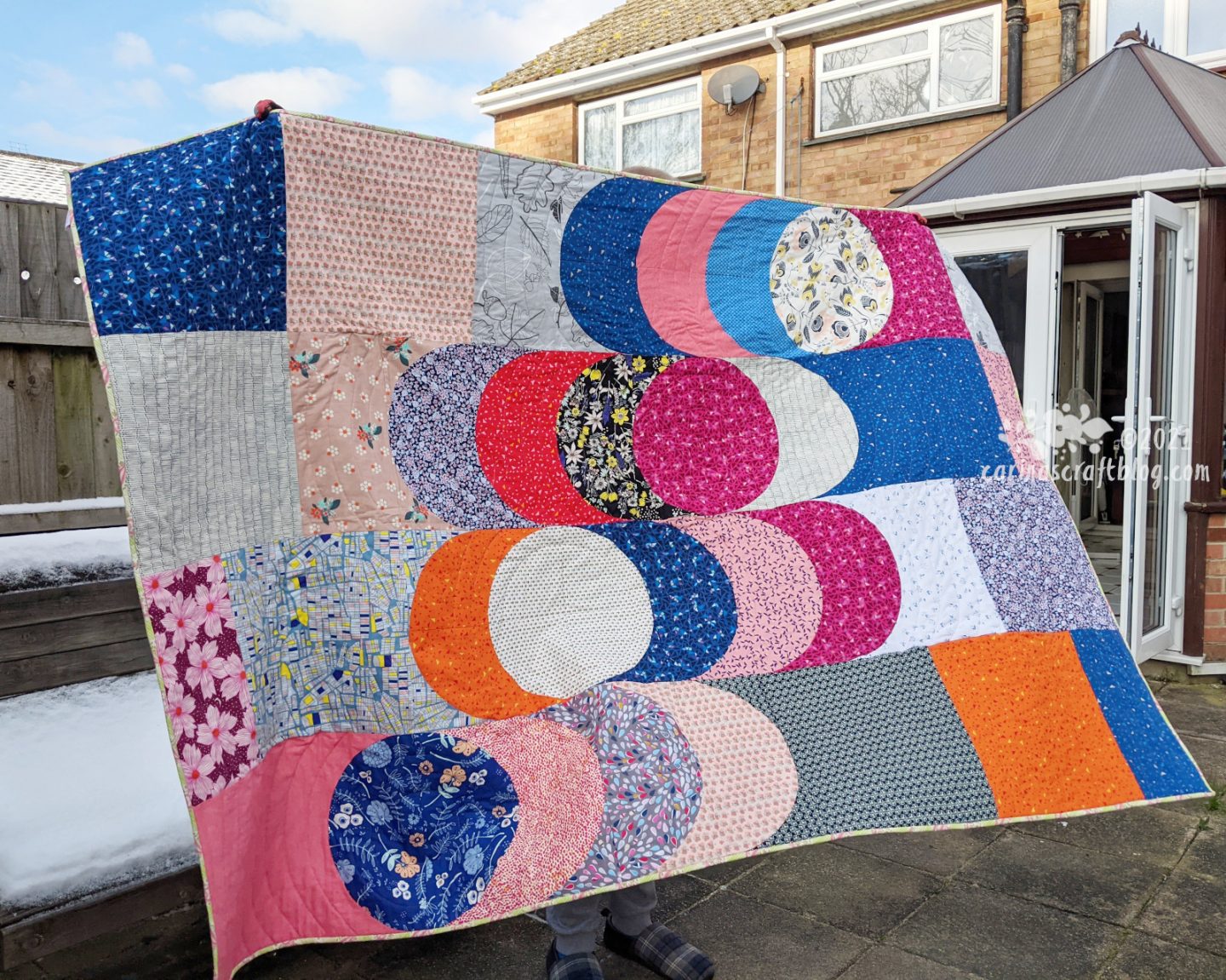 I made a quilt for Tony a few years ago but it wasn't quite long enough, so I promised I'd make him another one. And then other stuff kept being more important. You know, the cobbler's children has no shoes! :-)
I did finally start this quilt at the start of 2021 but then I couldn't decide on the exact layout of the quilt so I put it away. Then in February we were headed for a cold snap, so I figured I'd better get the quilt finished. Just get the sections laid out in a way that I was reasonably happy with and finish it. It's not like Tony reaaally cares about how it looks! :-D
I had 95% of the blocks already cut out, so from that starting point it took me approximately four days to make it. That's fast for me! I usually make a quilt top and then it waits around for months (years, ahem) waiting to be completely finished.
But that cold snap was coming so there was a deadline, so I had to finish it! :-)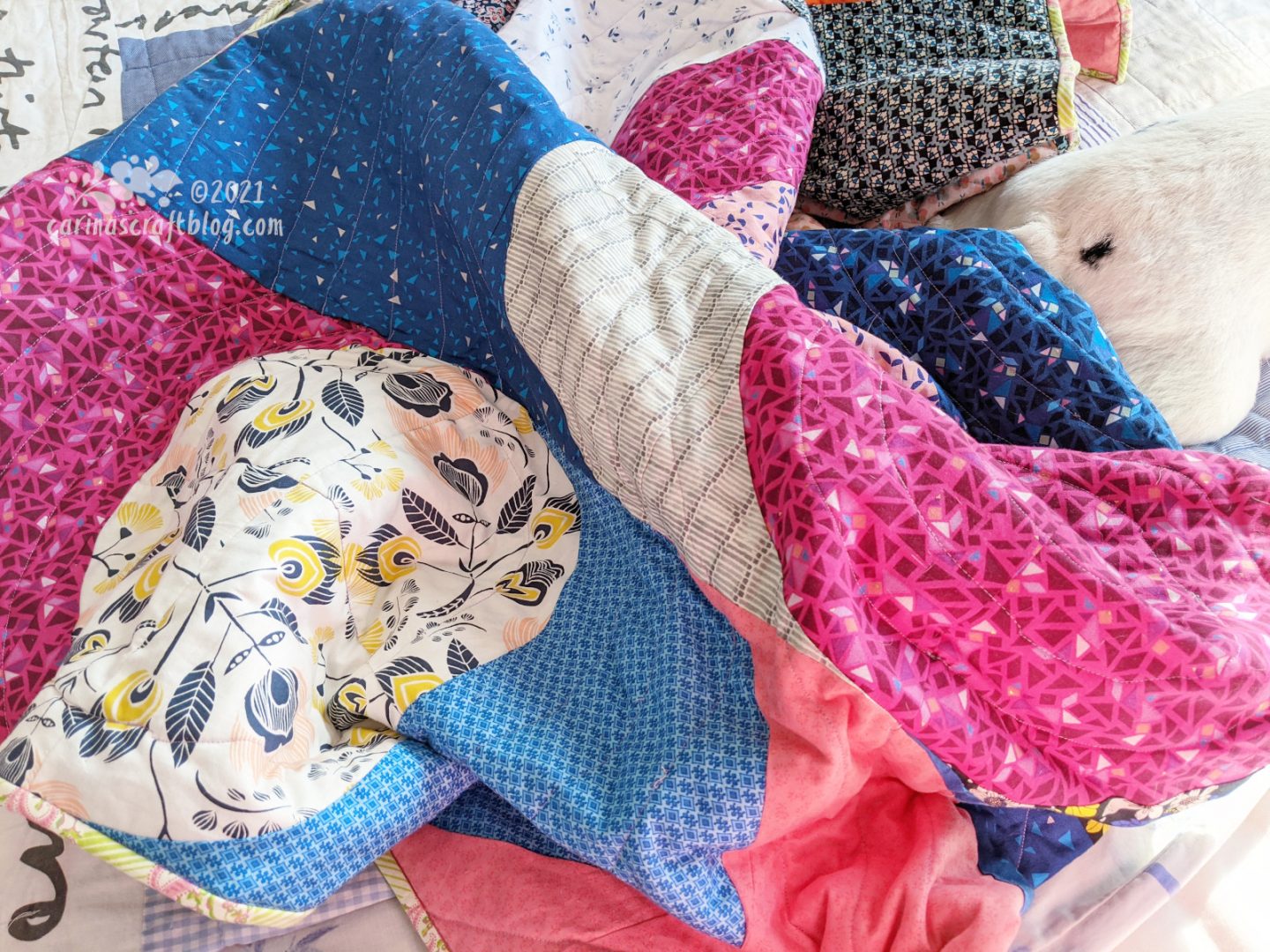 Is there anything more cosy than a scrunched up quilt? :-)
Since Tony didn't reaaally care about the look of the quilt, I decided that I'd use fabric from my destash box. That was a bit of a challenge. Although you like the individual colours and prints, they may not go that well together. But I think I more or less pulled it off. There are a couple of sections where maybe greater contrast would have been nice but it's fine! The quilt is warm and cosy and that was the goal. :-)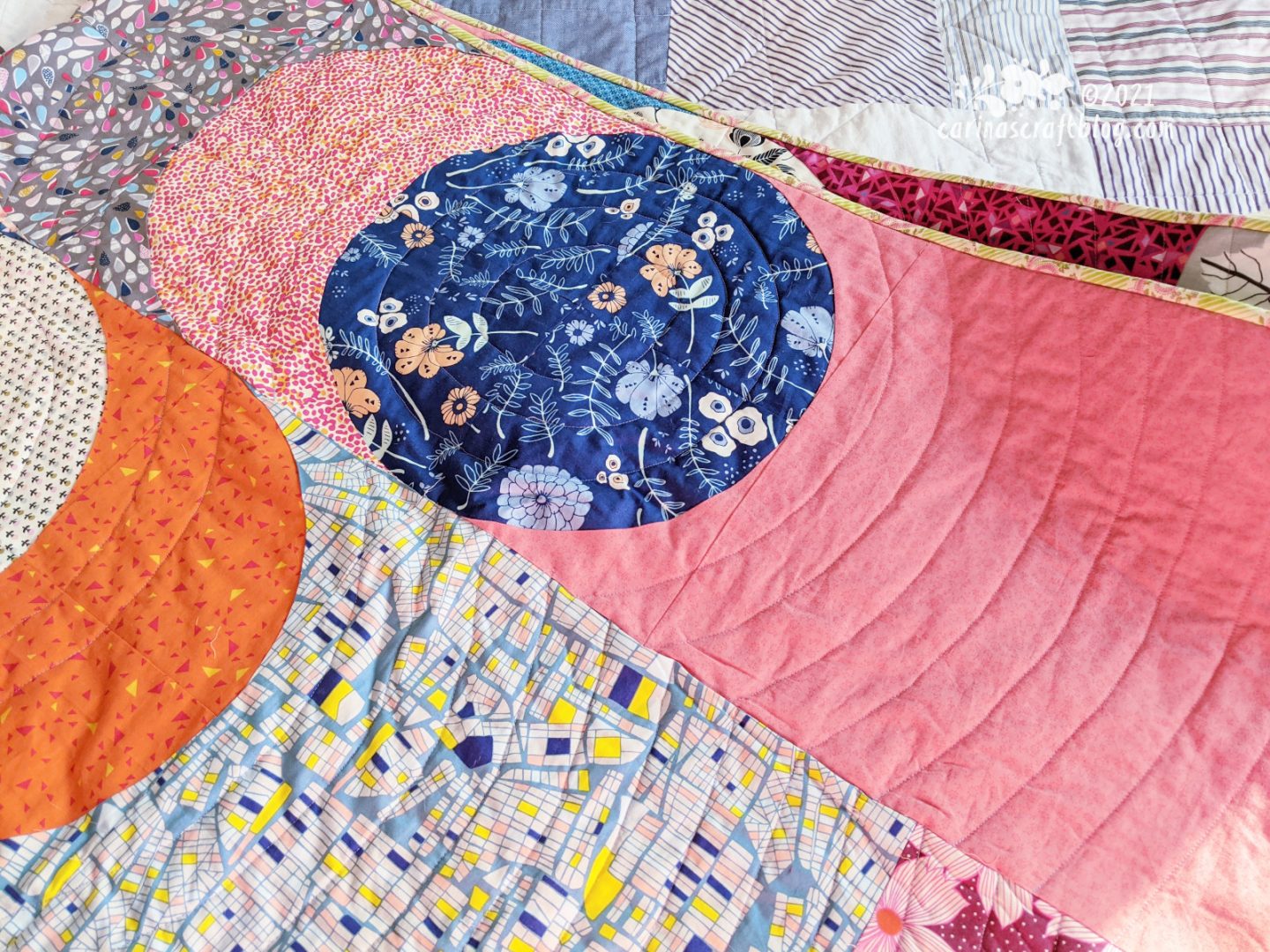 I quilted it in this concentric design from the circles. It was a bit awkward trying to wrangle the quilt through the machine so I kinda wish that I'd just done a straight grid, that would have been so much easier.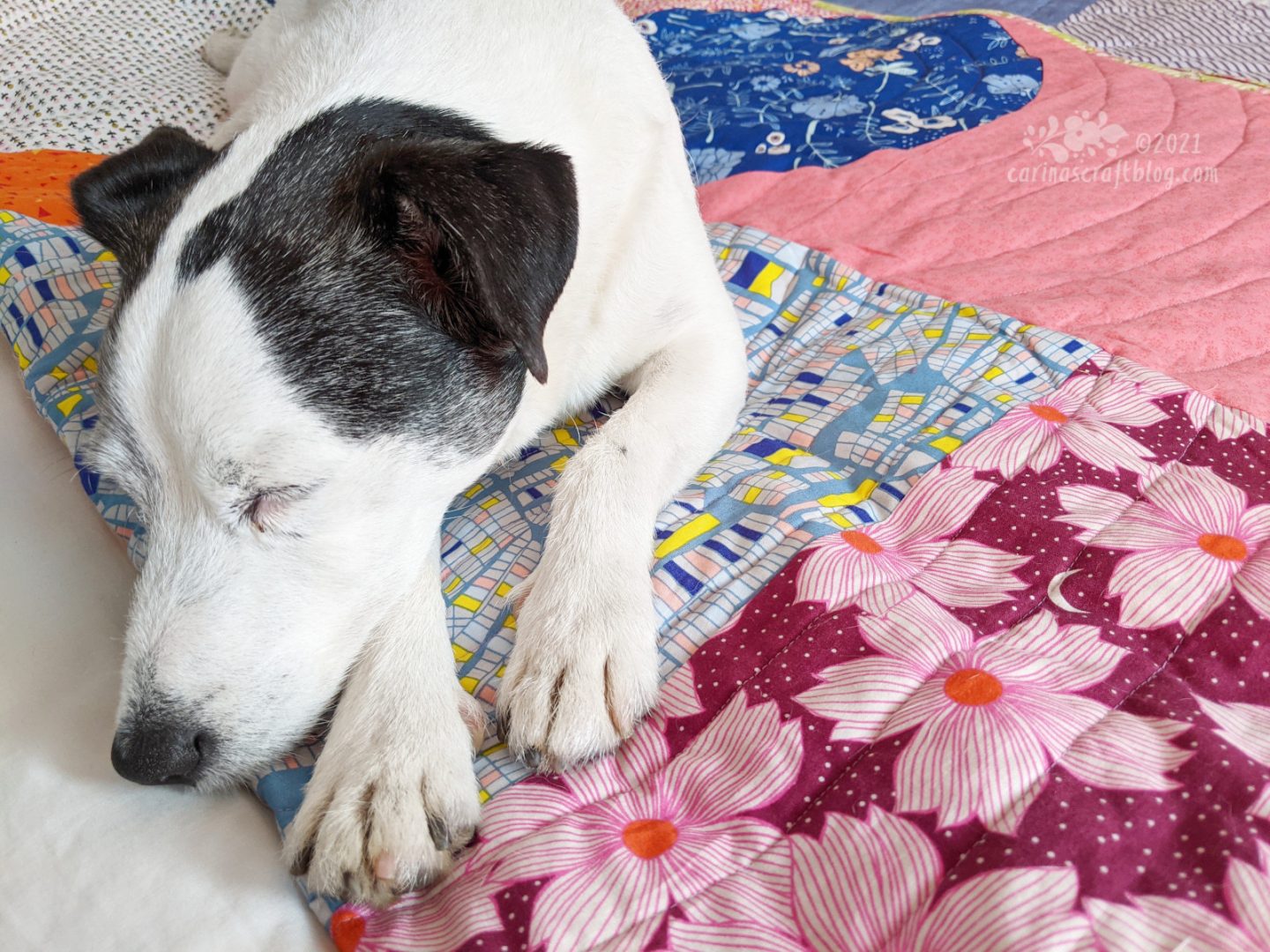 It may be Tony's quilt but, as far as Blake is concerned, all quilts belong to him.