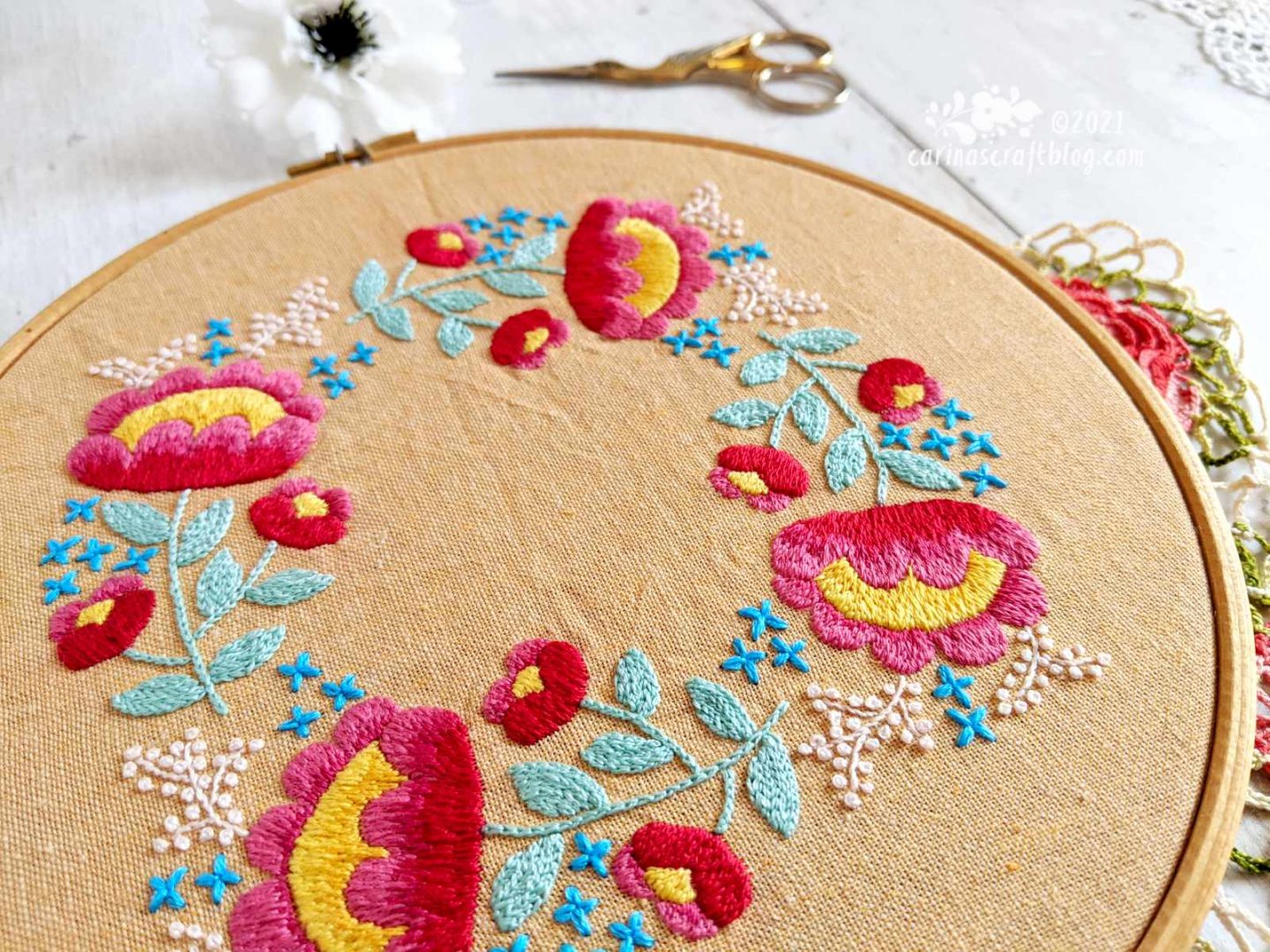 I have really enjoyed stitching this pattern. I love the effect of colour gradients that you can achieve with long and short stitch. And I love using chain stitch to fill shapes.
For most of my patterns I had a strict rule that I had to stitch on white fabric because I thought that the colours would look best on that colour background. I'm so glad I have given myself permission to use different fabric colours. It makes the colours stand out in a different way, and sometimes inspires me to use colour combinations that I wouldn't I have picked for the white background.
Rules! You have to break them sometimes! :-)
Buy Big Blooms Wreath in my Payhip shop (or on Etsy).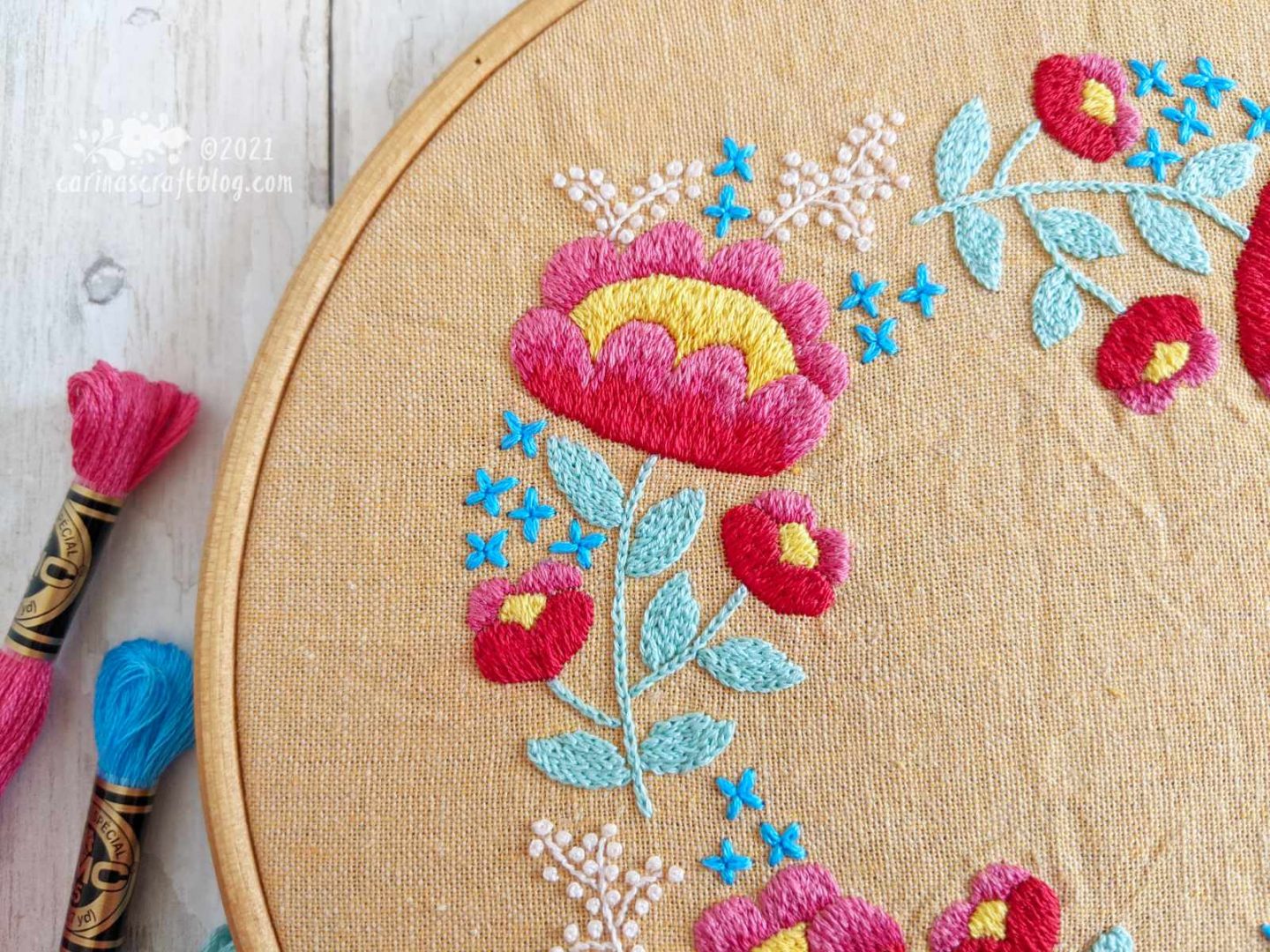 I also absolutely love making those little granito stitch crosses. I have used them in several of my recent patterns. They're just so satisfying. :-)