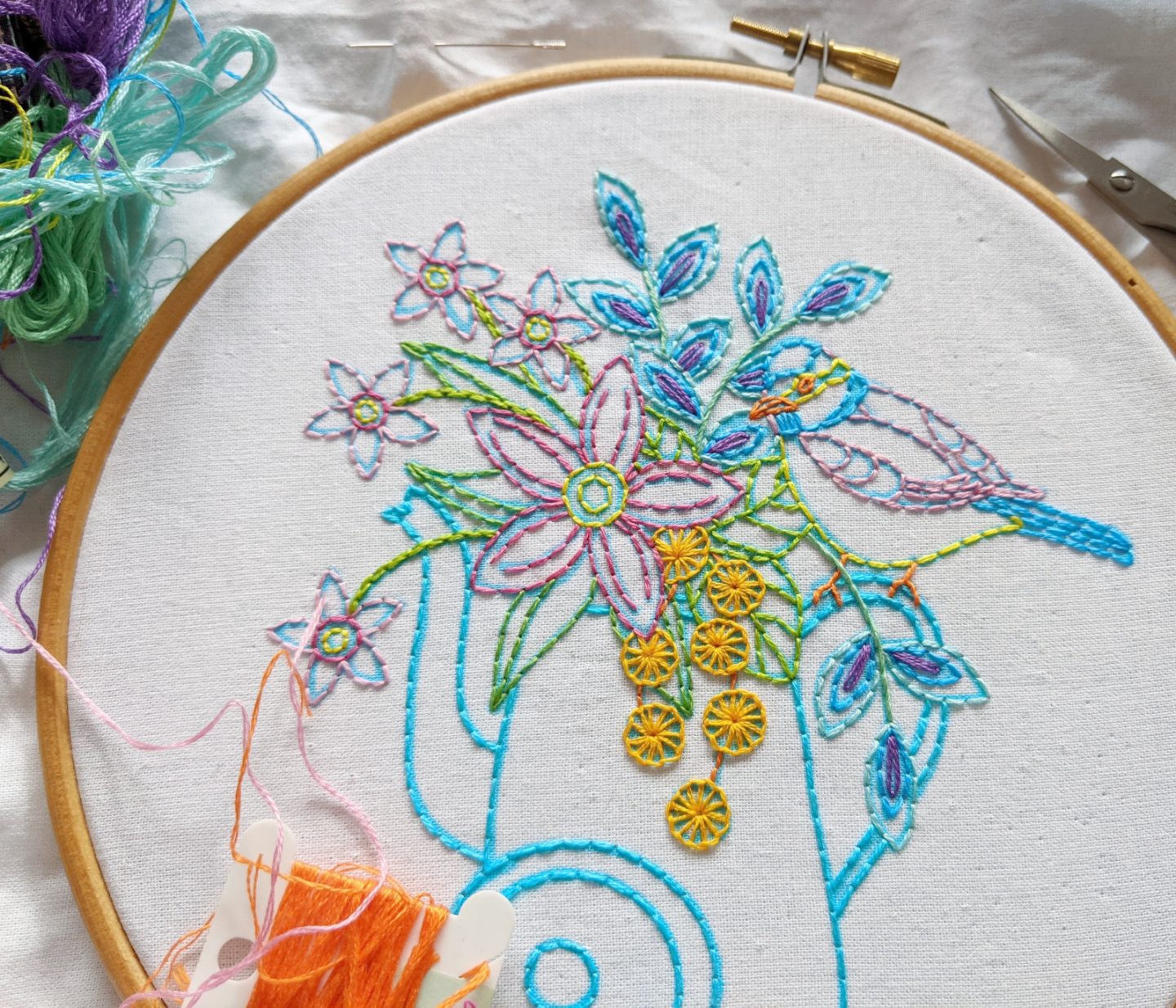 I finished the second embroidery in the Birds & Blooms Stitchalong. The third pattern drops tomorrow! You can still sign up to get the patterns here.
I may have said it before, but I am really enjoying the simplicity of (mostly) only using back stitch. And it stitches up fairly quickly too. Instant-ish gratification is very satisfying.
I'm looking forward to starting the next pattern tomorrow. :-)
If you're taking part in the stitchalong, I'd love to see your stitcheries!