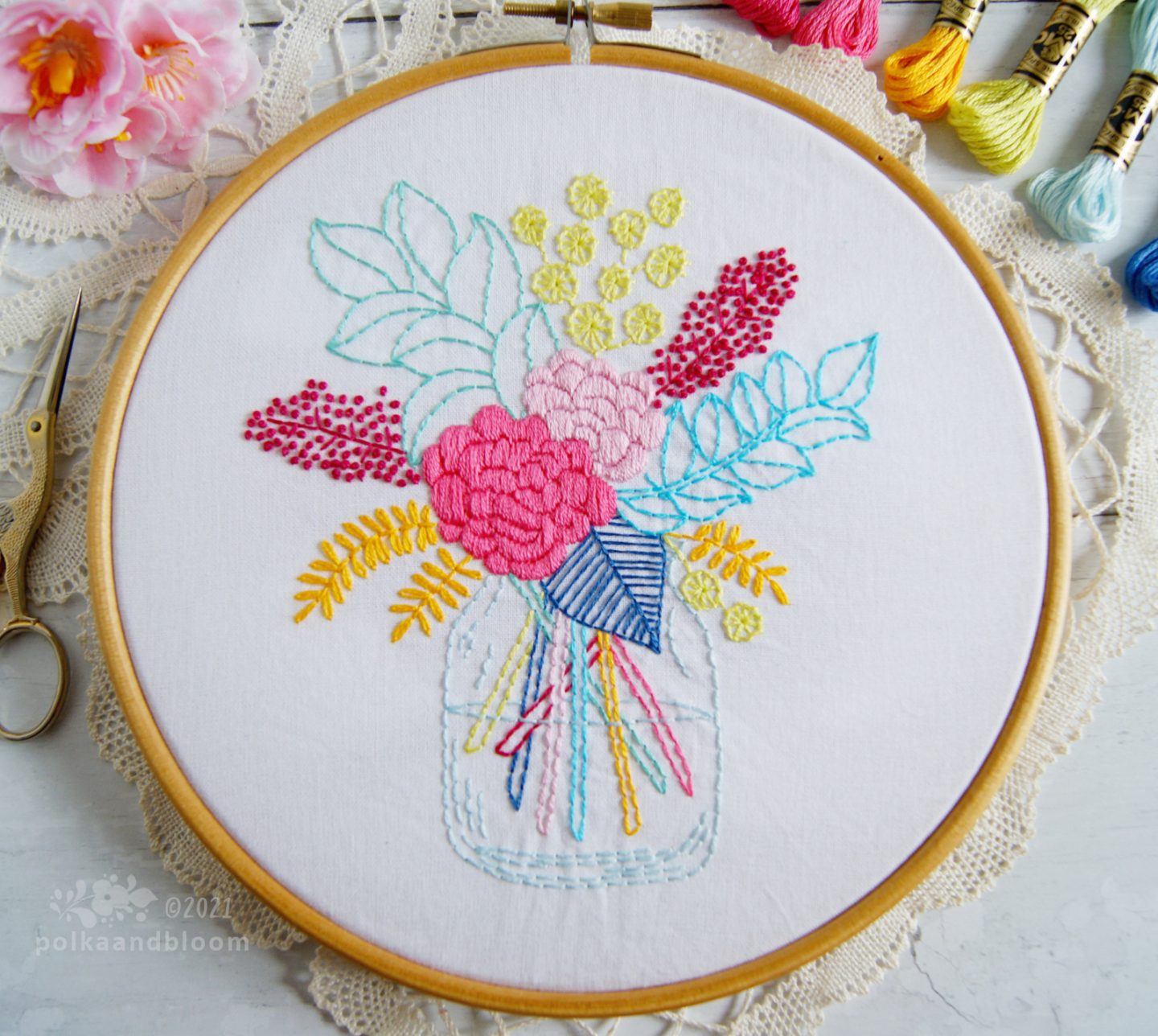 This is a new version of my Summer in A Jar pattern. This one is called Bloom in A Jar. This is the new pattern for the beginner classes I teach. Since I needed to stitch it to take pictures, I thought I might as well turn it into a pattern. There isn't a huge difference between the old and new version. In the new version I have added buttonhole wheels instead of stem stitch and tweaked the colours slightly.
The Blooms in A Jar pattern is available in my Payhip shop.
If you are a monthly supporter of this blog via Ko-fi (a.k.a. the Hot Choc with Sprinkles club) then you can download it on the 'club' page. :-)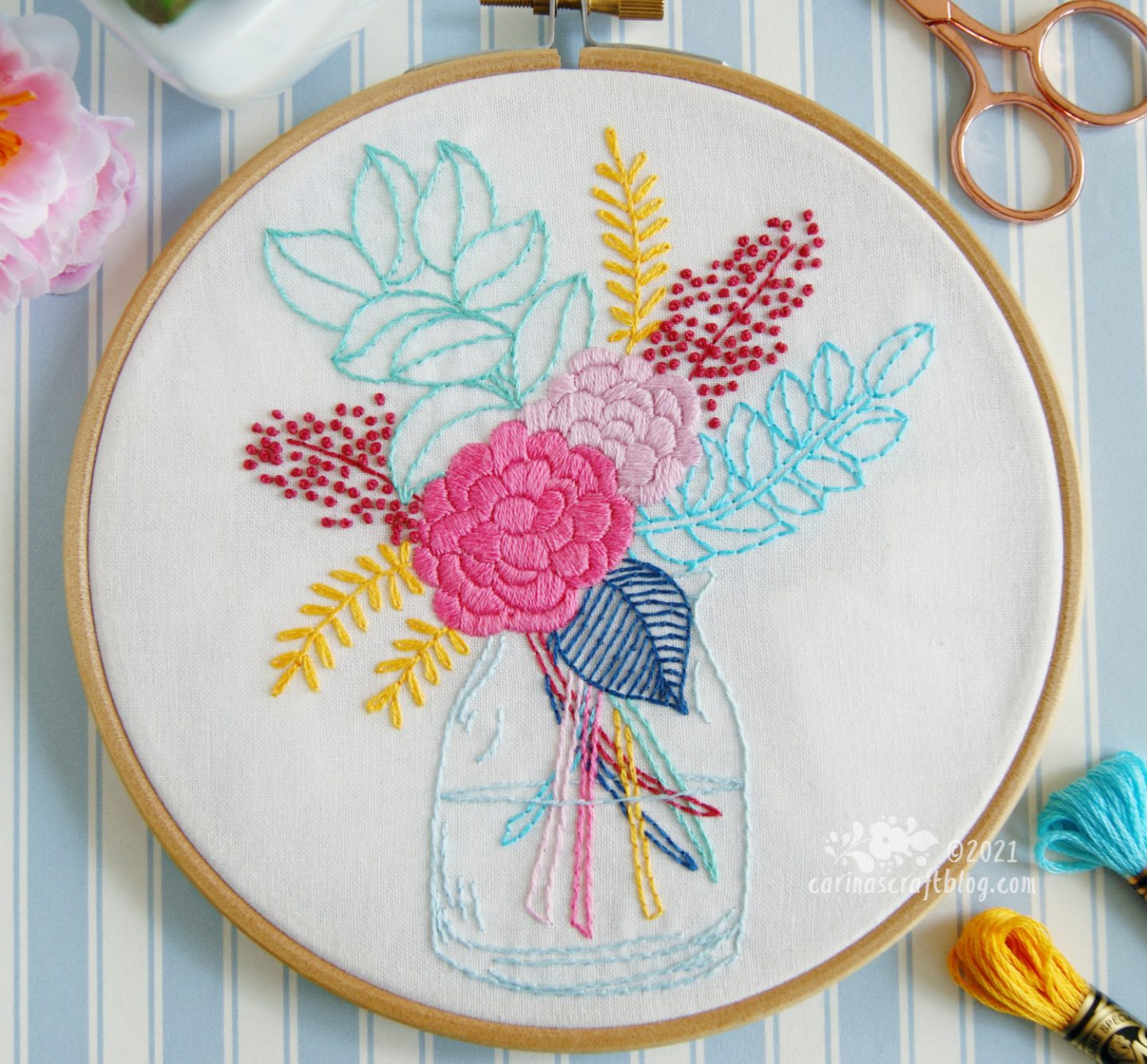 This is the old version, Summer in A Jar. As you can probably tell, there isn't a huge difference. :-)
Summer in A Jar is itself a smaller version of an embroidery pattern I made a few years ago called Mason Jar Bouquet.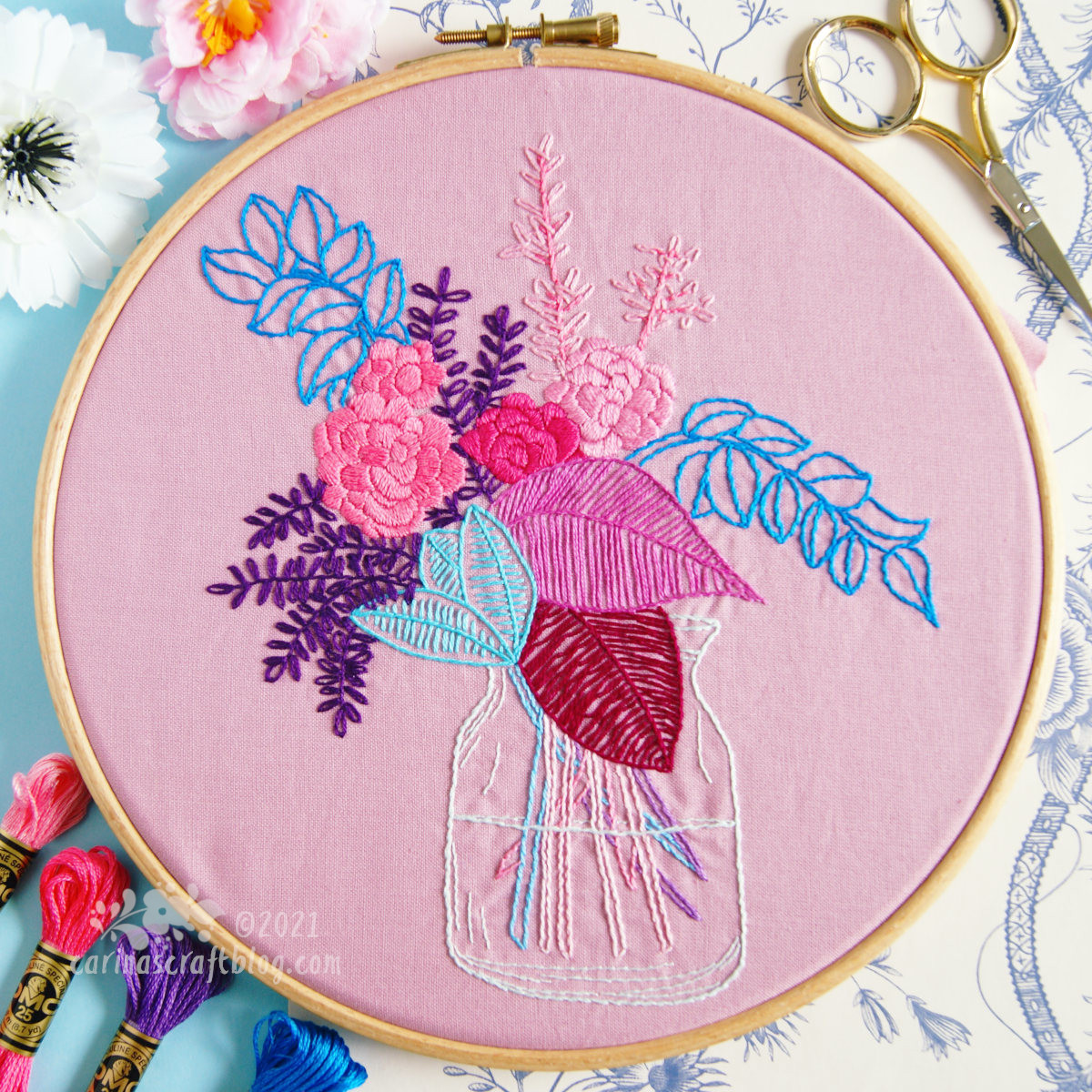 This is Mason Jar Bouquet. It is larger than the other two patterns. I simplified the pattern and made it smaller for the class pattern. It's been interesting to see this idea develop. The Mason version was inspired by picking a bouquet of wild flowers I think. And then it evolved a couple of times. Not sure which one is my favourite… :-)