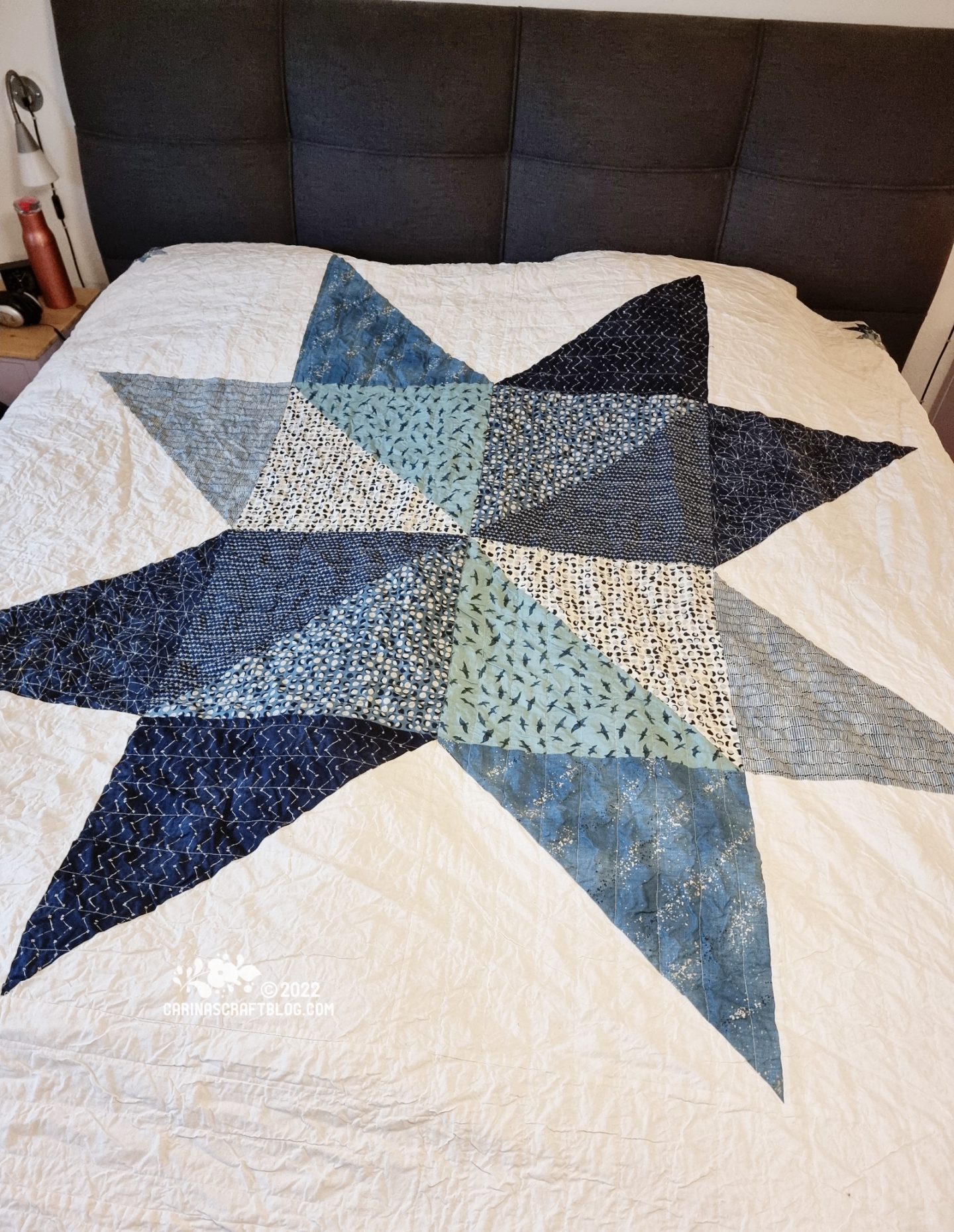 We were in Denmark recently to celebrate both of my parents turning 70. And I was finally able to take pictures of their present from us, a coverlet with a giant starflower patchwork block. I gave them the coverlet when they visited us in July but I hadn't been able to take a decent picture of it because their bed is larger than ours and so the coverlet looks odd on our smaller bed…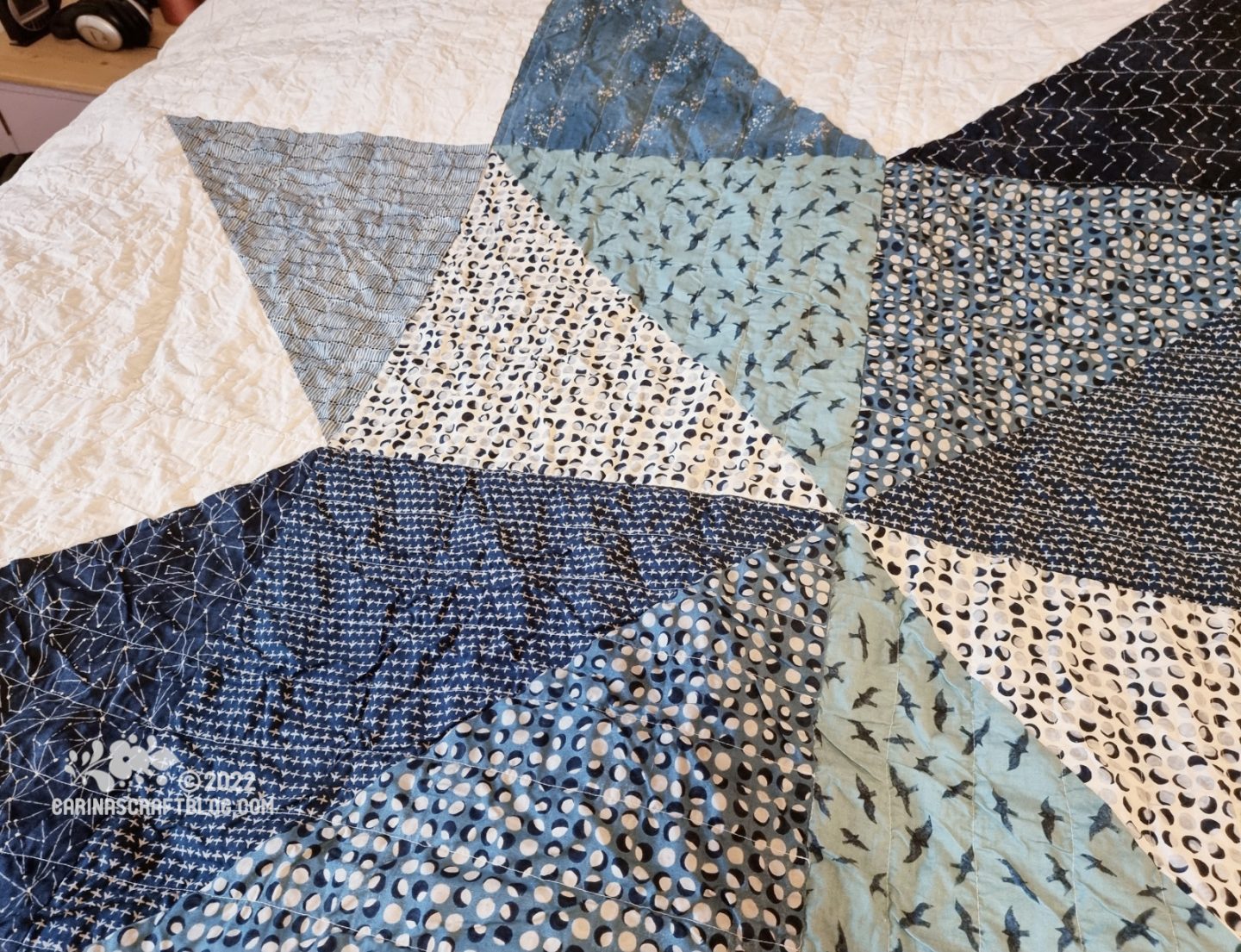 The background fabric is BOMULL, unbleached cotton from IKEA. It is cheap which is useful for such a large coverlet! But it is also soft and the colour goes perfectly with the rest of the fabrics. I really like that BOMULL fabric but sadly it looks like it has been discontinued. :-(
The rest of the fabrics are from various collections by Janet Clare. I really like these fabrics but I had had them for several years without finding a fitting project for them. But they would go very well in my parents' bedroom. I deliberately chose the giant starflower block to really show the fabrics.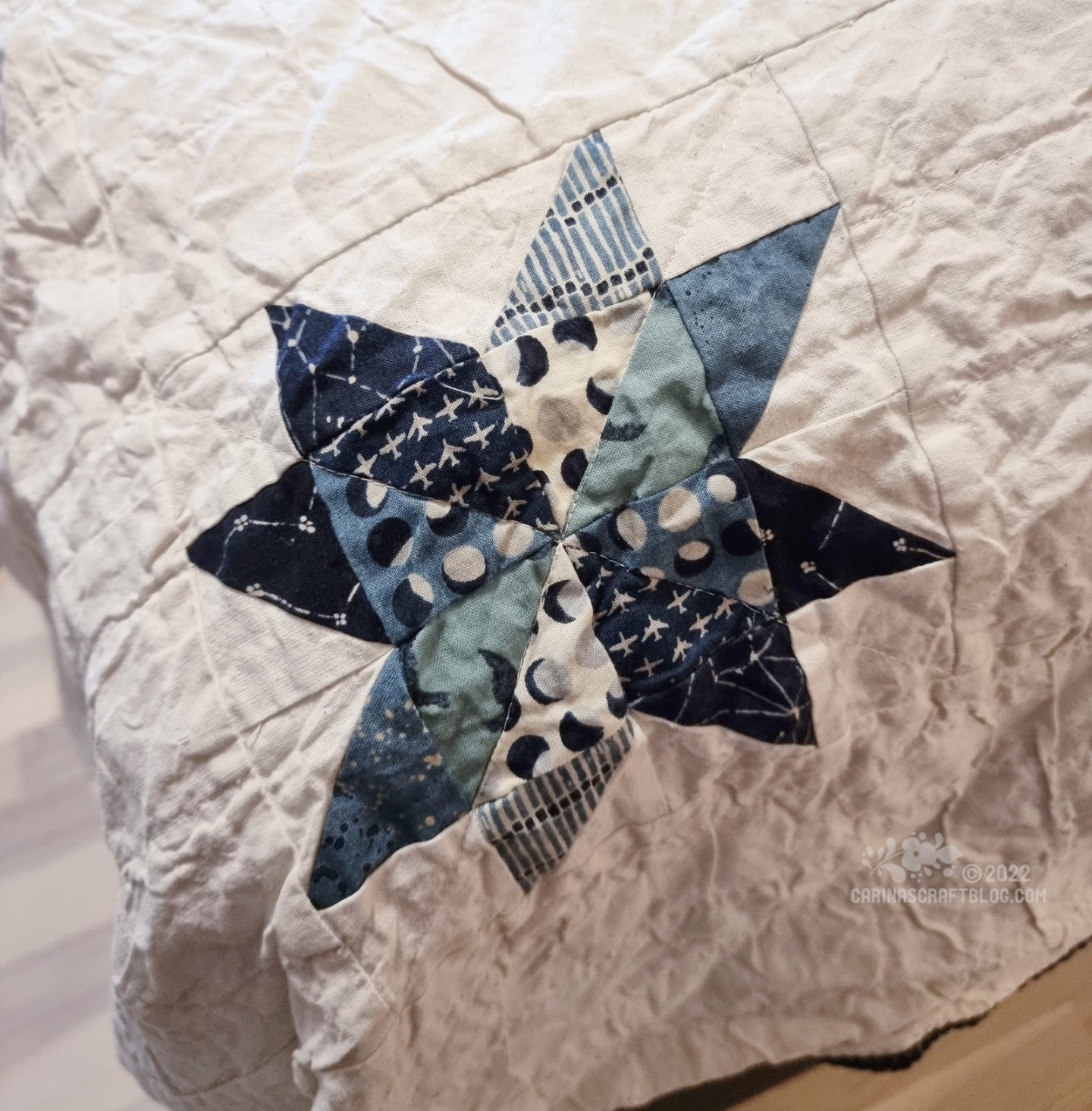 In the four corners, where the coverlet drops to the floor, I added much smaller starflower blocks. Just to break up the sea of creamy whiteness. I'm very happy with the effect of that. I wanted the giant starflower to be the focus but the four corner blocks add just a bit of variation to the rest. The binding is made up of strips of varying lengths of the same Janet Clare fabrics.
This was supposed to be a quilt (i.e. with a layer of wadding between front and back) but it would have been much too bulky to wrangle the quilting on my sewing machine. The two layers turned out to be a challenge too, even with the very simple straight line quilting. It is pretty wonky but I choose to see that as charm. :-D
Speaking of charm, the IKEA fabric has the perfect amount of crinkle now that the coverlet has been quilted and washed. :-)
I think you can see the crinkle effect in the photo below. It almost makes it feel like there is a third layer in the coverlet.