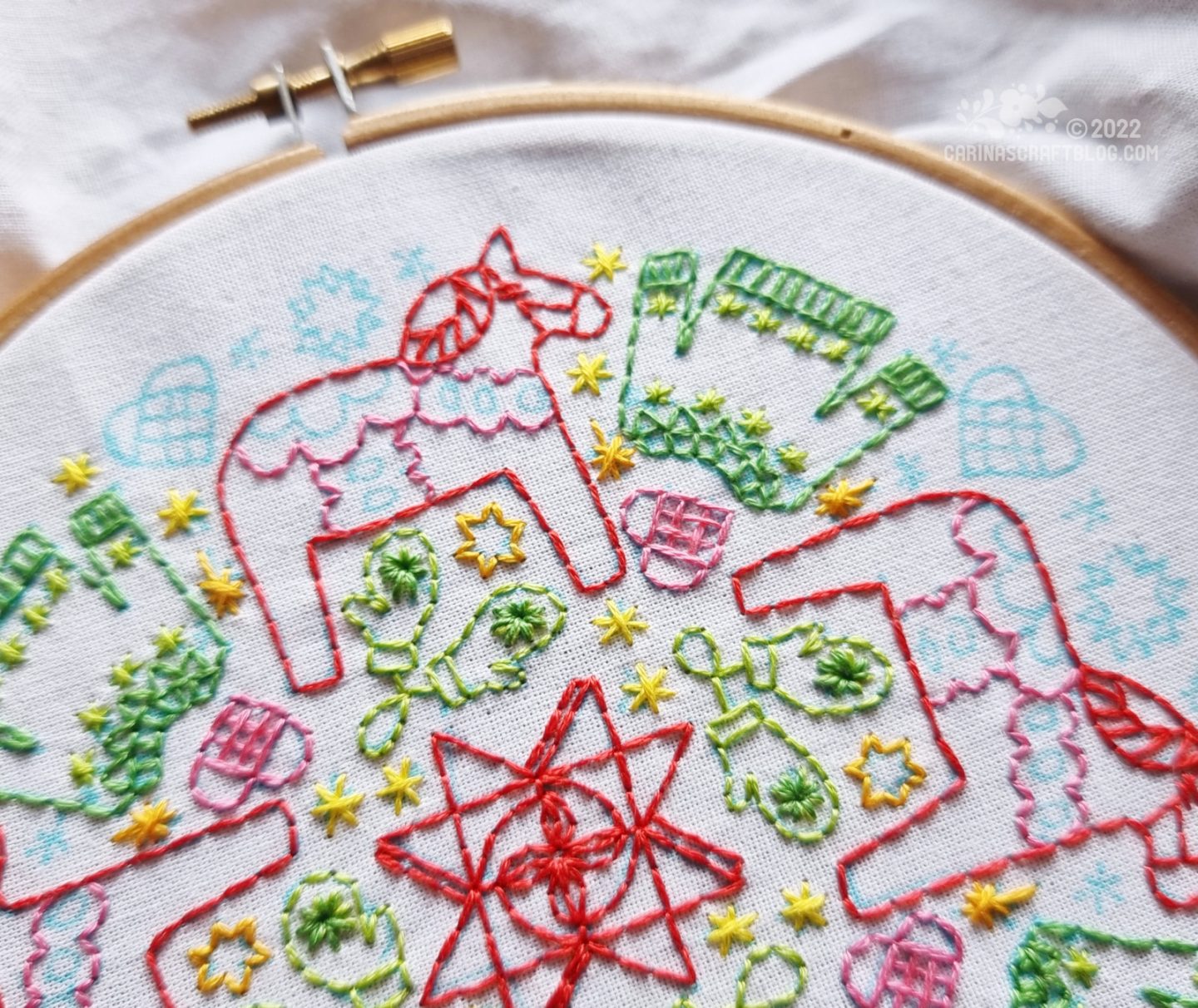 Stitching a Christmas mandala design. The pattern will be available next week. But….if you want it sooner, go check out my newsletter. Newsletter subscribers get 20% off the pattern until I launch it properly next week. :-)
I am really enjoying stitching this design. With repeating elements you can stitch each one in the same way and that means you don't have to think about how to stitch each element. If that makes sense. :-)
I hope you have a nice weekend. x Carina
Check out this fabulous sweater inspired by the science of asteroid impacts.
I stumbled upon these gorgeous ramekins. I don't *need* any ramekins, but….. :-D
24 perfectly-preserved bronze statues dating back to the 2nd Century BCE have been discovered at a thermal spa in San Casciano dei Bagni in Tuscany.
I would knit the Fickle Steps socks if I knew how to knit socks.
25 new stitches have been added to the RSN Stitch Bank.
Dahlia frog hotel. :-)
Television shows turned into art masterpieces.
This fabulous colour photo from 1912!
The fallen leaves from a 1400 year old ginkgo tree. Just stunning.