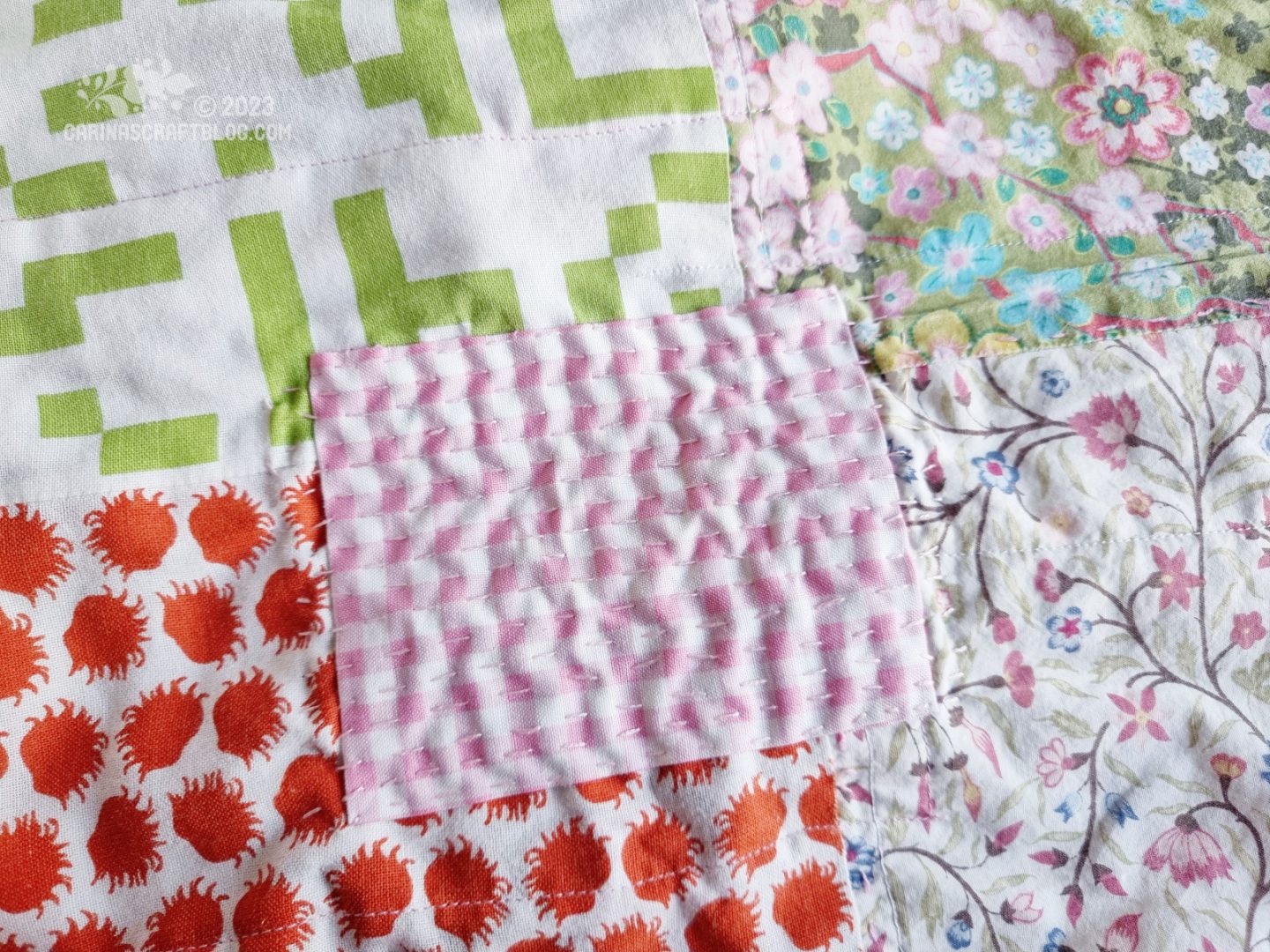 I made this patchwork blanket many years ago. These days it is mainly used by Blake and it was looking a bit worse for wear so I had to do a bit of mending. A couple of patches on the front, like this one. With added hand stitching because I felt like it. :-)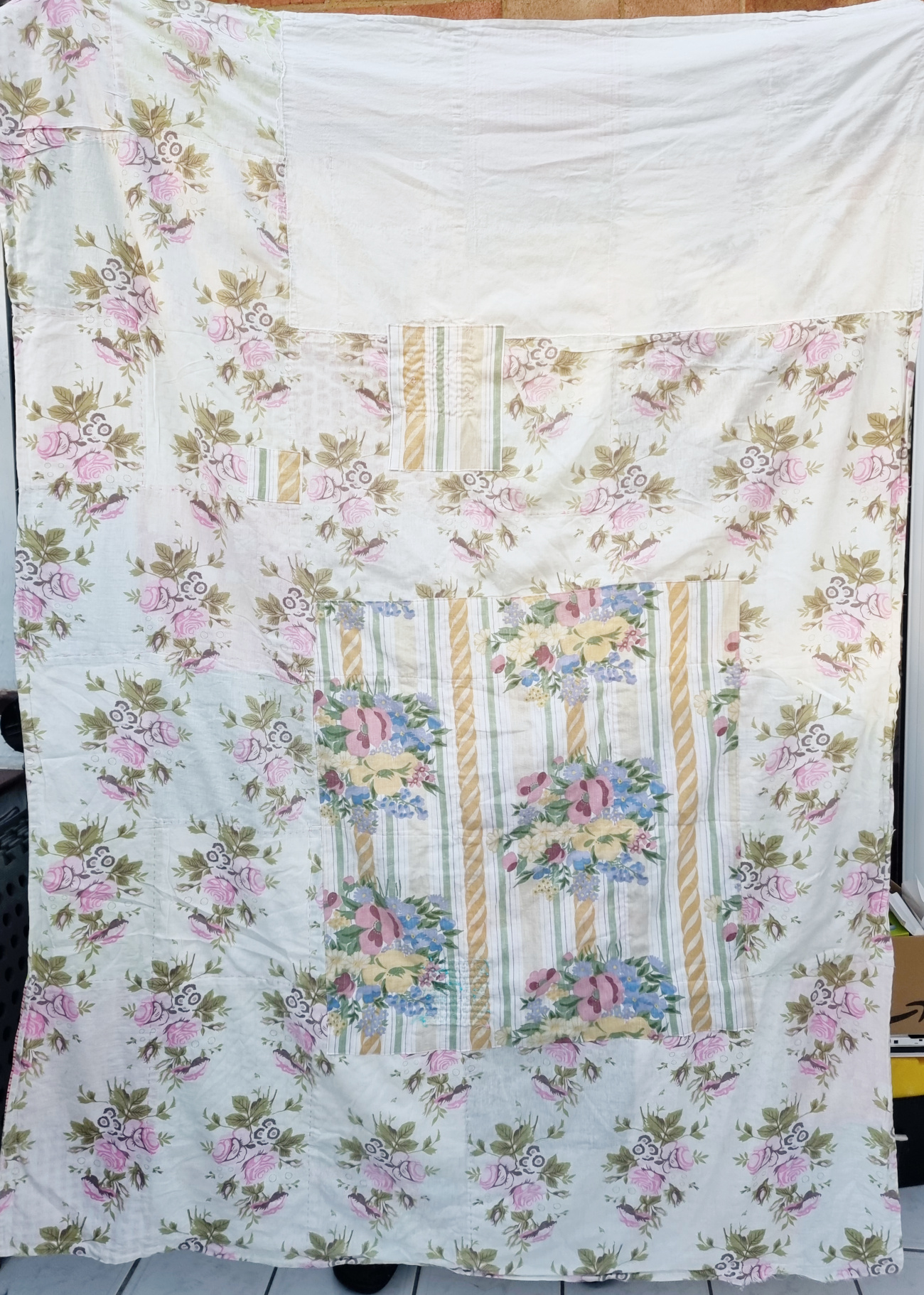 The back is made from a vintage duvet cover. It is quite thin, you can even see some of the fabrics on the front through the back fabric. Thin fabric combined with a dog nesting in the blanket meant that there were some pretty big rips in the back!
At this point about a quarter of he back has been patched. Eventually, it is probably going to be all of it! I don't mind. I kinda look forward to seeing it develop in ways I could never have planned.
The patterned patches on the back are also from a vintage duvet cover. Maybe that's the sort of thing I will keep adding as necessary…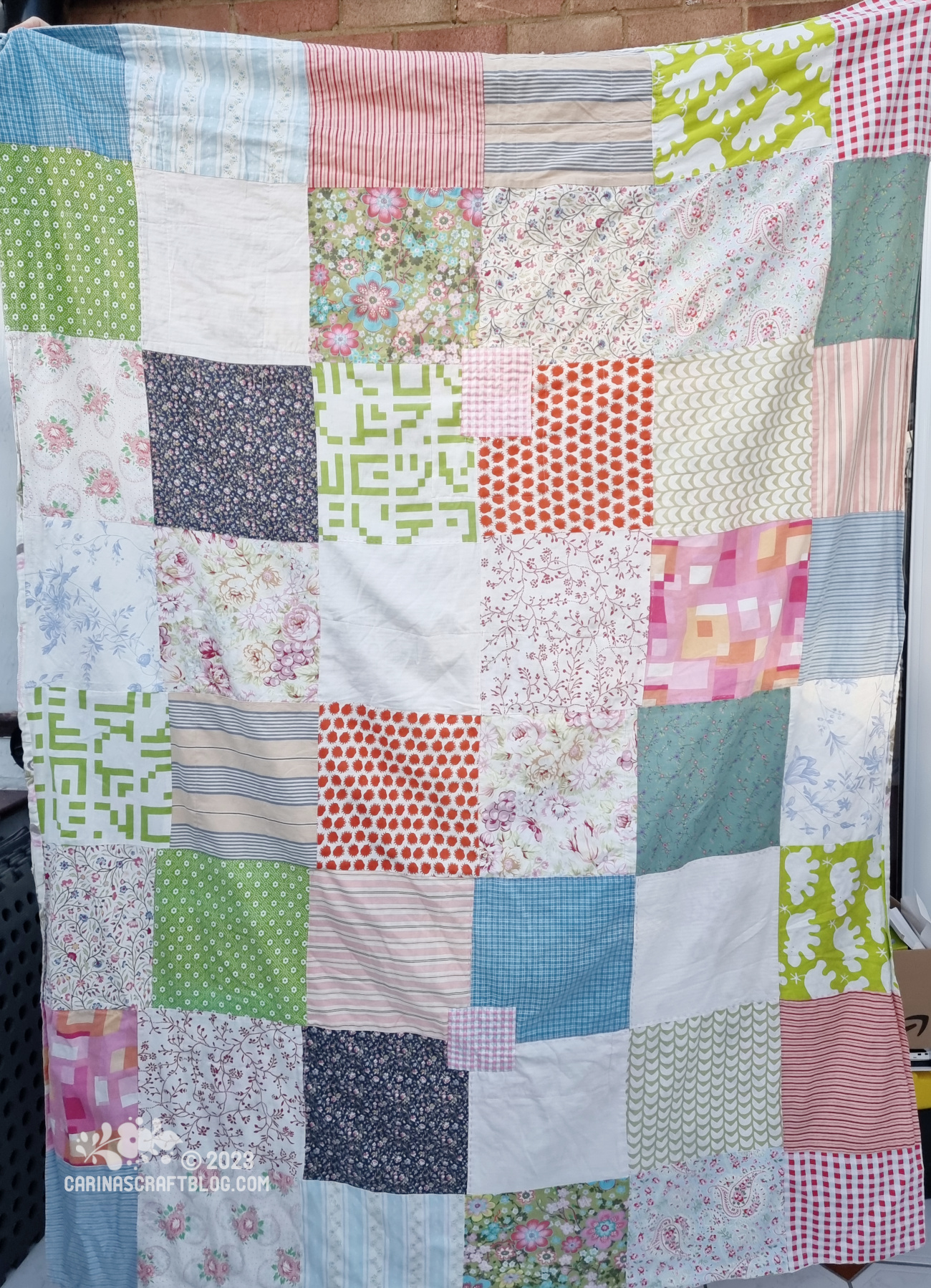 The front is delightfully wonky. Made up of squares cut to roughly the same size. Before I started quilting. The fabric is cut with scissors and without measuring anything. I just cut one square, then cut the rest using the first as a template. I love it. :-)
As necessary I'll keep adding more patches. I guess you could say that at this point the blanket is a collaboration with Blake. :-D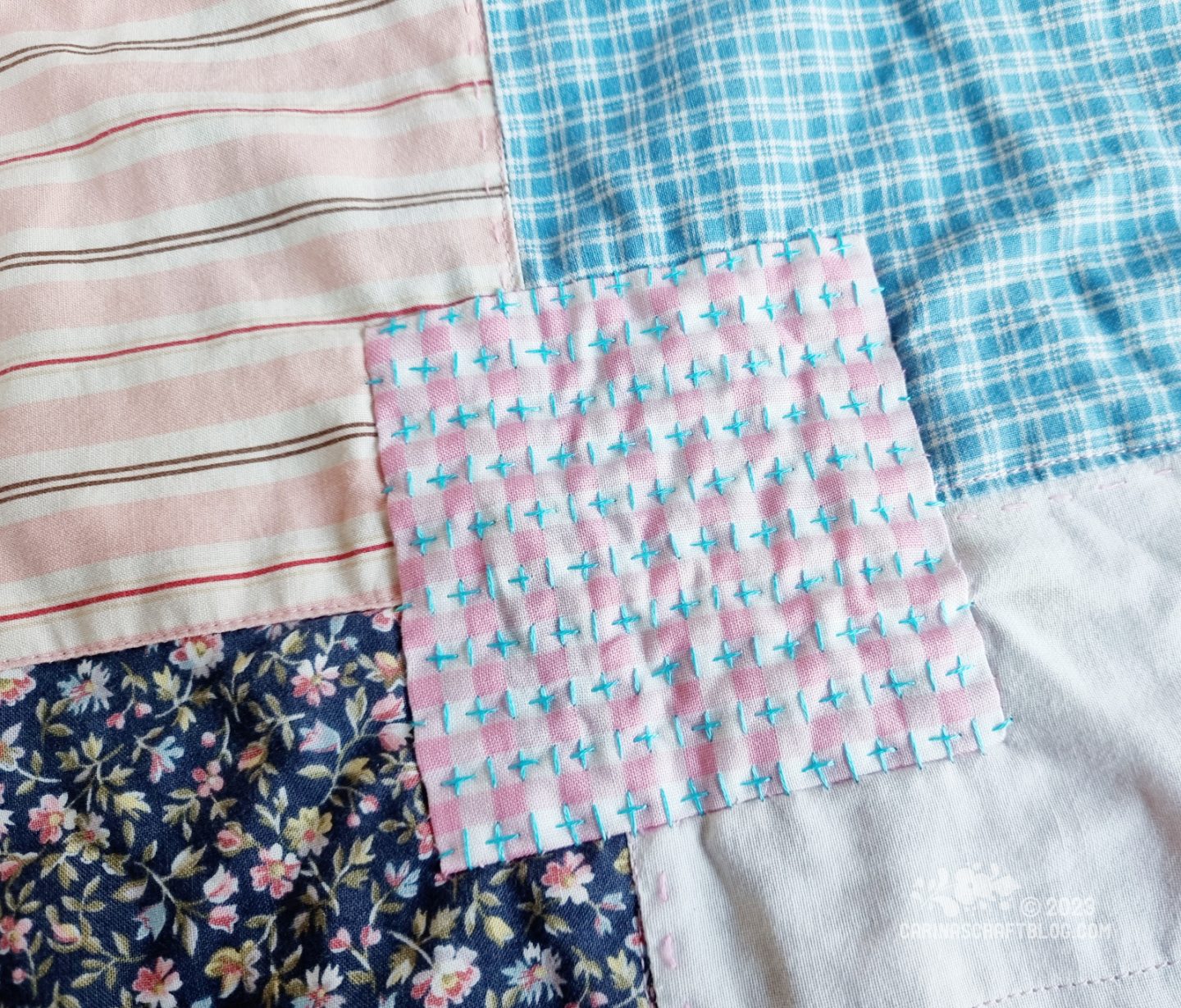 There was really no need for me to add this much hand stitching to this patching. But I felt like it and it was just the perfect thing to work on while watching tv on a cold January evening. I love this kind of quiet stitching…