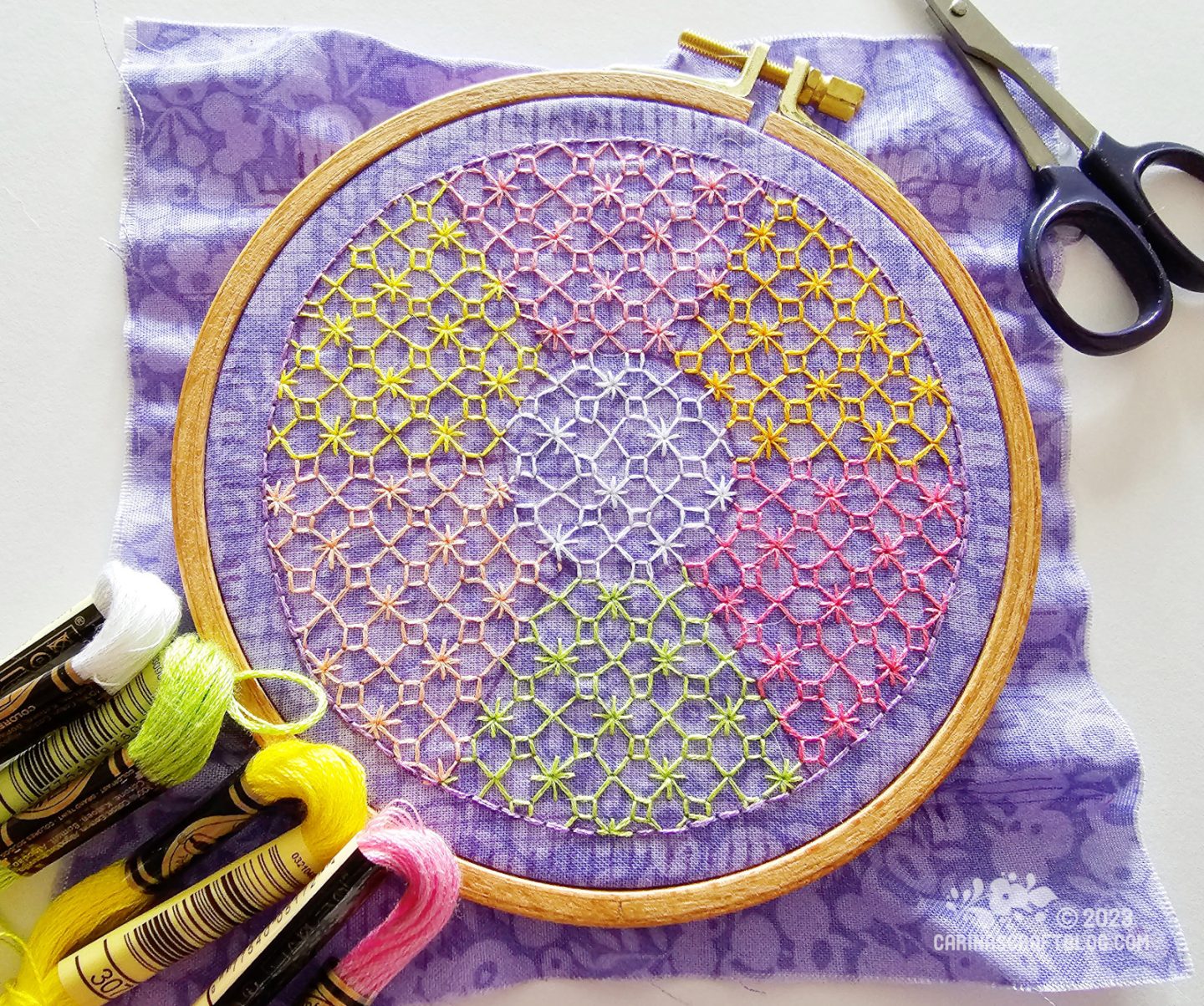 Today is day 91 of the 100 day project. The time seems to have flown past! I thought I'd share a few more of the finished pages for my project. Some of my favourites. Although I like them all. Except one, perhaps…
First up: oversize blackwork on this delightful Wiltshire shadow fabric from Liberty. The colours for the embroidery is actually inspired by another piece of Liberty quilting fabric. The two were next to each other in a random pile and I like the combination and so I used the colours for the embroidery. :-)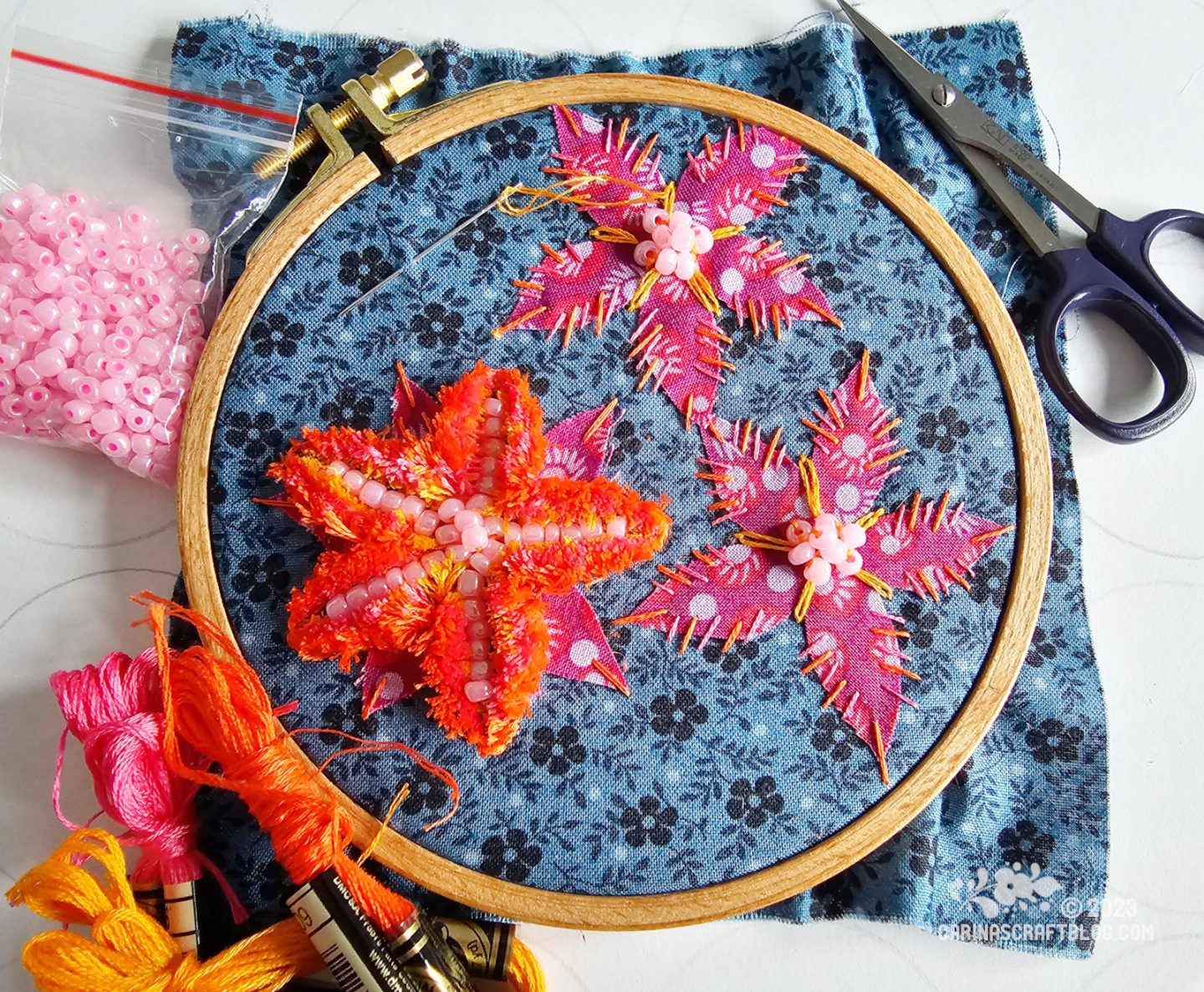 Isn't this a fun, fluffy texture?! The stitch is called tufting, sometimes Victorian tufting, and it feels kinda like a fabric pompom. I love the effect. It is a bit hard to tell in the picture but it is actually worked in multiple layers with different colours. Unfortunately, it was a bit hard going, working this stitch. My right thumb wasn't happy about it so I had to stop after one of the flowers.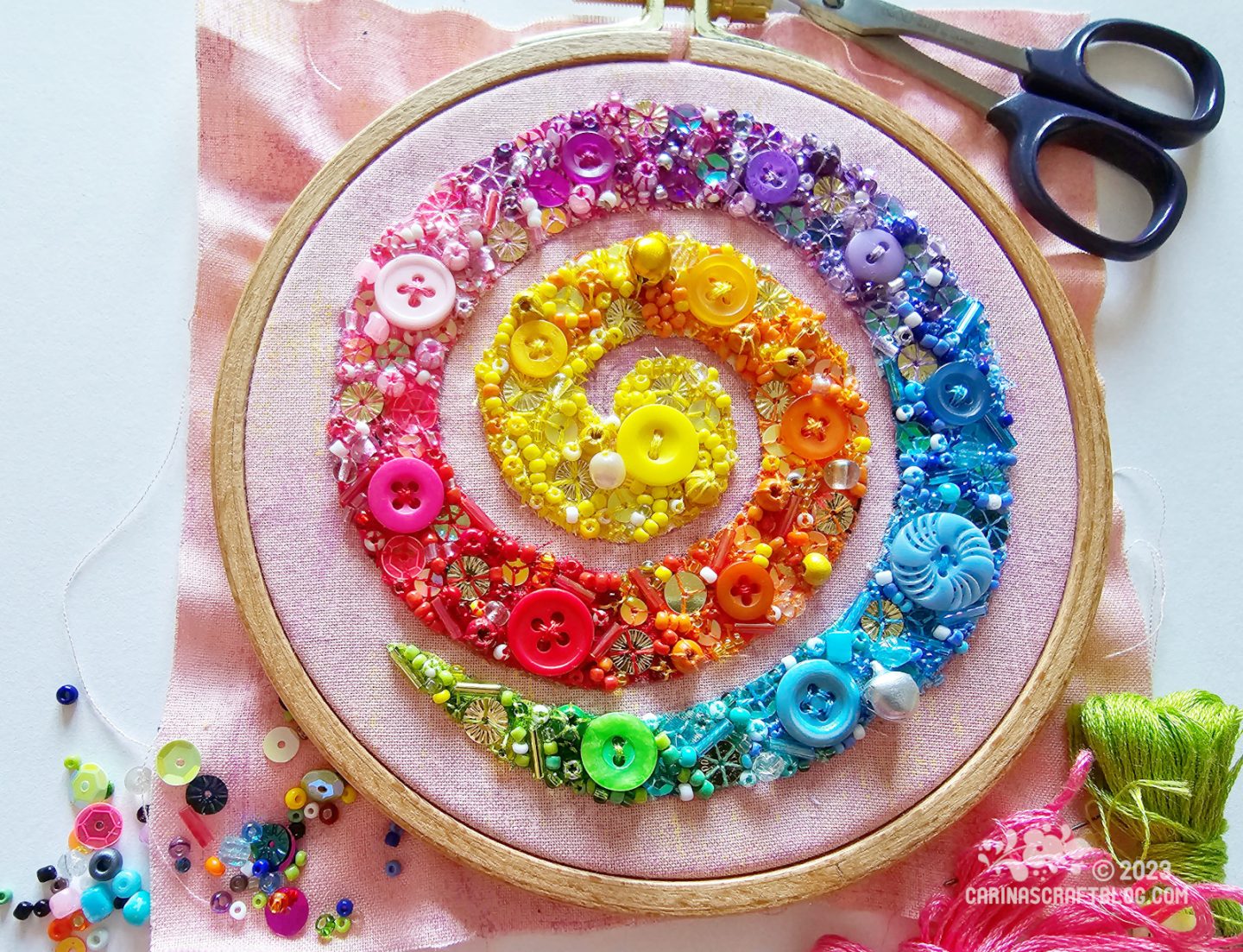 This turned out exactly like I had imagined AND also so much better. A picture does NOT do this justice. There are so many glittery beads and sequins on this, it has to be seen in motion. Maybe I'll do a separate post about it, with a wee video. The page is really heavy because of all the glass beads. Love it. :-)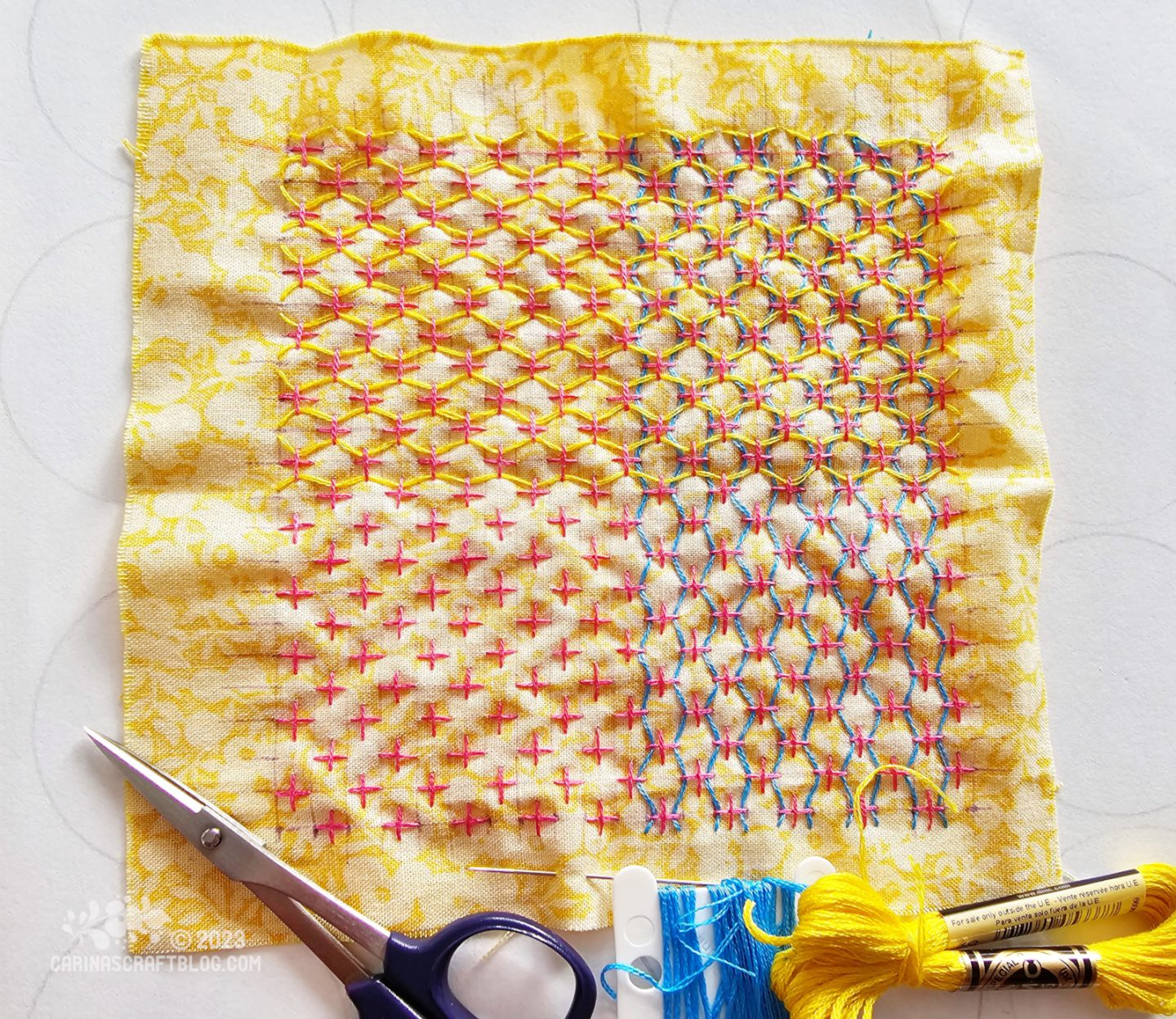 A sashiko inspired page. With sort of CMY(K) colours. It is interesting to see how the thread colours interact… Stitched on the wrong side of yellow Wiltshire shadow fabric so the print is a bit more subtle.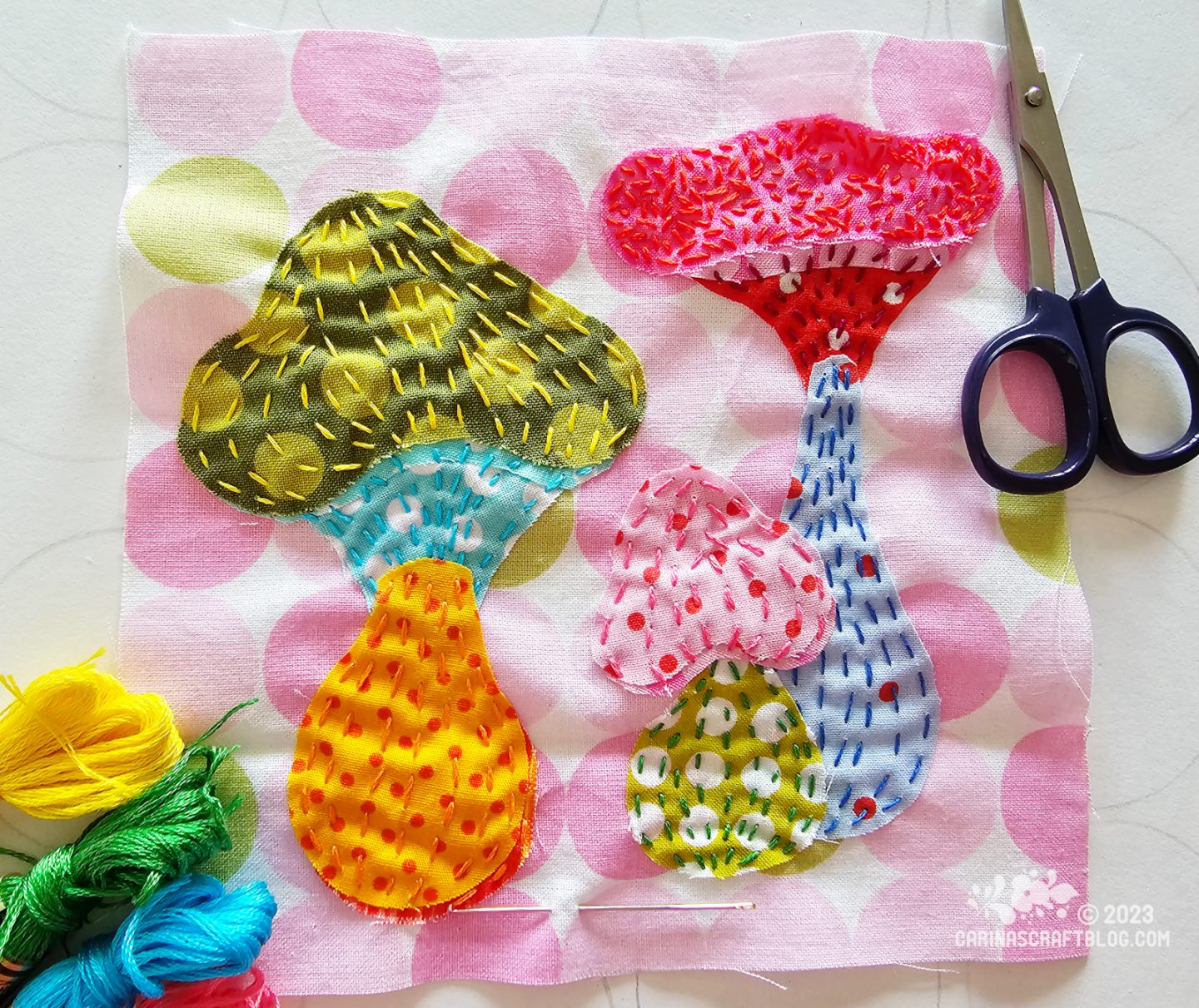 Artist inspired page, can you guess who? It is a happy coincidence that this and the sashiko page will be next to each other in my finished project. This page is inspired by the Japanese artist Yayoi Kusama. It was so fun to pull out all my dotty and spotty fabrics to make this! :-)