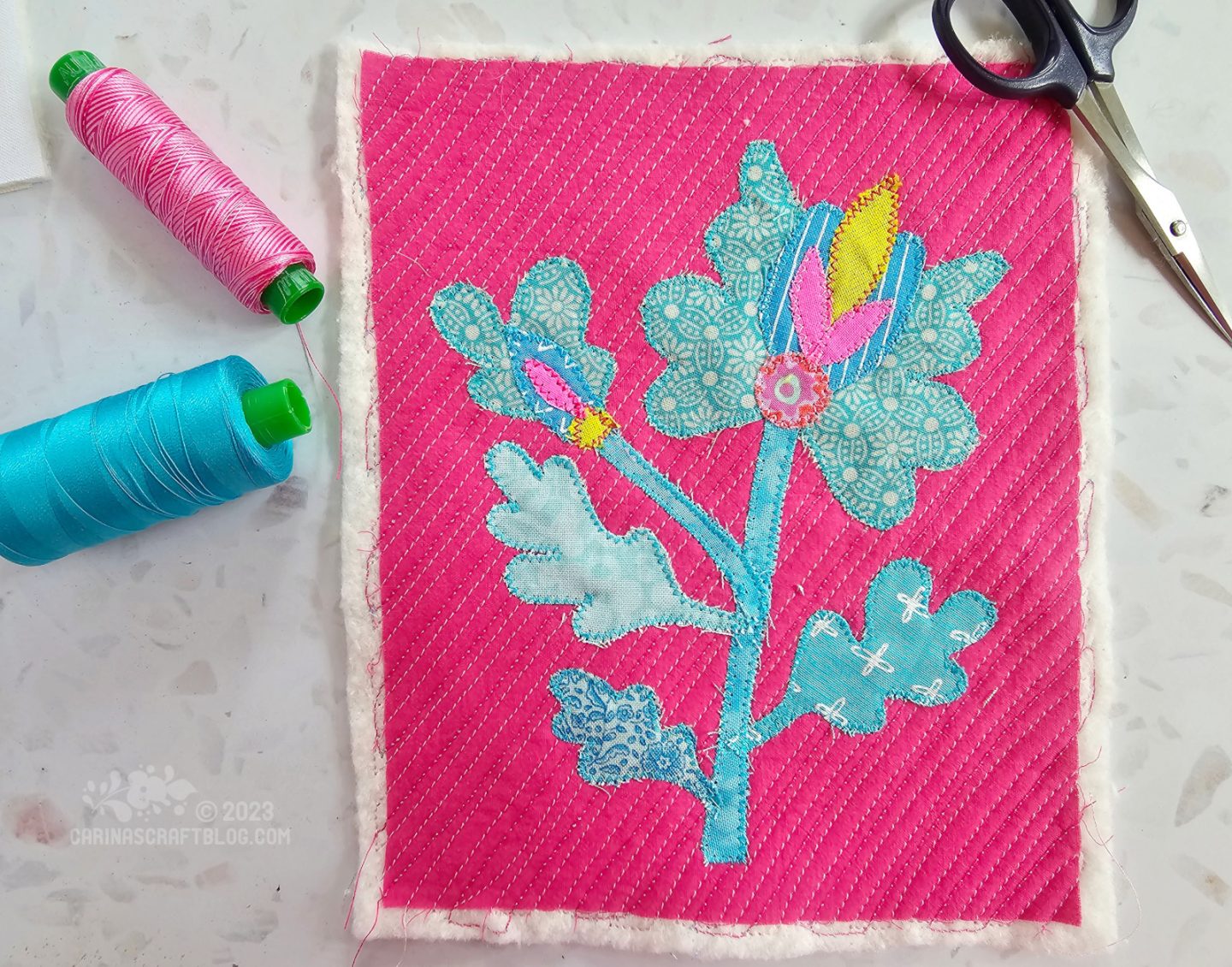 I enjoy making slow stitched flowers (like these ones) but I've not been making any lately because it is hand stitching and I have to reduce how much hand stitching I do. it really is annoying that I can't just sit in front of the telly in the evening and do some stitching. But the health of my hand comes first!
But then it occurred to me that I could try making some of the flowers using my sewing machine. Although it does feel a bit like cheating to be sewing on the machine.
Obviously, I can't use the machine in front of the telly. There's nowhere to put it and I think Tony would get fed up with the noise real quick-like! :-D
Luckily I can use my fabric scissors without any problems so in the evening I am cutting scraps of fabric while watching tv and arranging them into flower shapes. And then when I have a half hour somewhere I can go and sew the flower on the machine.
I did this flower as a test to see if I like the result. And I do! So far I have been using a narrow zig zag stitch and I like how it affects the edges of the shapes. Roughs them up a little so they are less neat. I like that. I want to try some other stitches too, or experiment with the stitch lengths.
This is a bit different from what I normally would make but it scratches the creative itch and I am actually genuinely excited to experiment with these flowers. Hopefully I'll have more to share soon. :-)
Oh and take a look at the reverse of that flower. I love the 'shadow' shape. Something else to experiment with maybe.