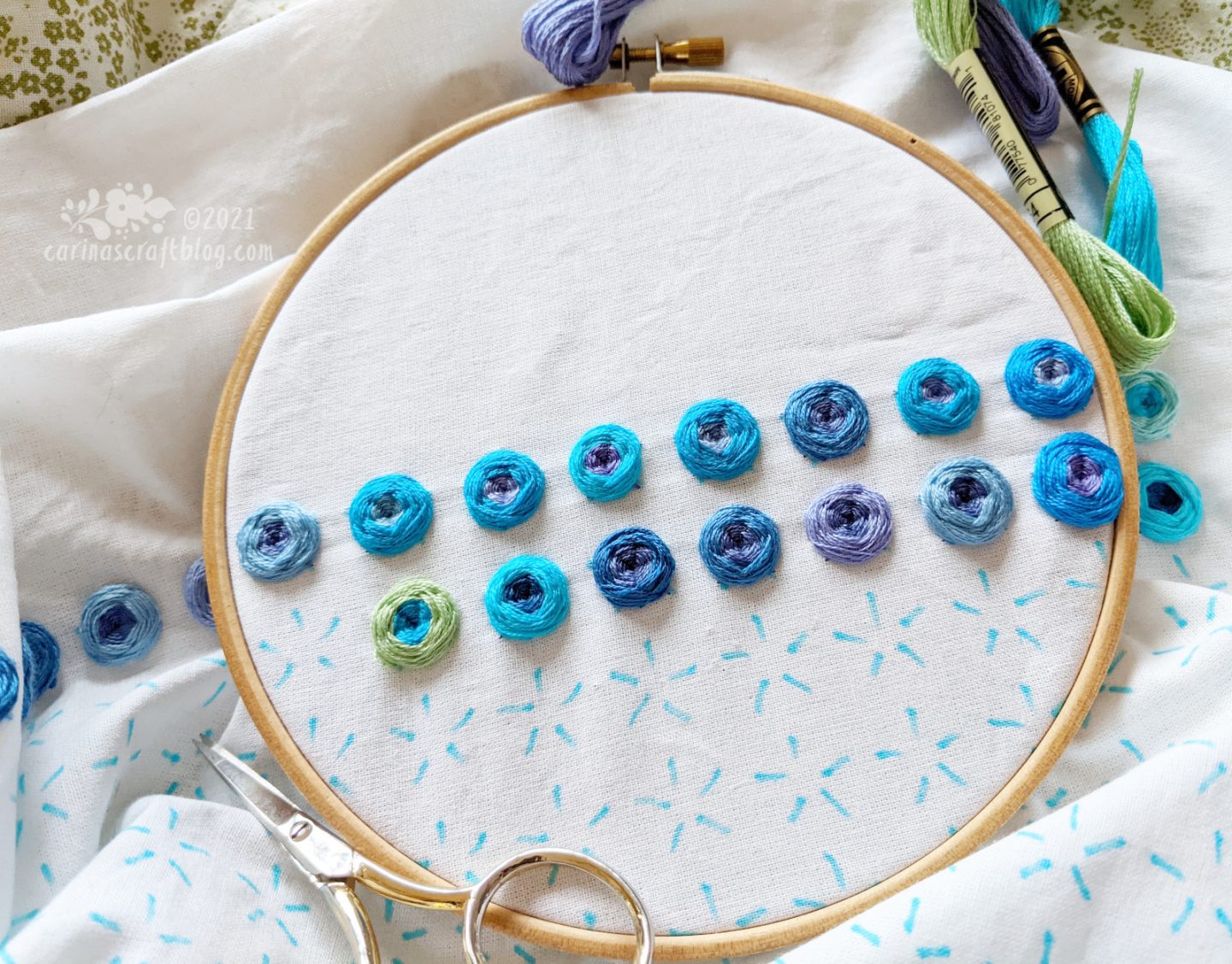 A little progress update on the Temperatures 2021 project. I've fallen a bit behind with these. Better set aside some time this week to catch up. I don't want to suddenly have to catch up on a whole month or something!
I like that green colour, from about ten days ago when we had 13 degrees! Now we're back to minus degrees and snow!
If you're stitching your own version, do let me know how you're getting on, I'd love to see it! :-)
You can get the Temperature Tracker pattern right here if you want to make a similar project.